Who is Úrsula Corberó Dating in 2021? Learn About Her Relationship Status Here
Is Úrsula Corberó in relationship? Here's the Breakdown
Úrsula Corberó Delgado is a reknown Spanish actress and model. She is best known for her roles as Ruth Gómez in Física o química, Margarita de Austria in the television series Isabel and Marta in the comedy film Cómo Sobrevivir a una Despedida.
On August 11, 1989, She was born in Sant Pere de Vilamajor, Spain, to Esther Delgado and Pedro Corberó, a shopkeeper and carpenter. She was already a famous actor in Spain before starring in Money Heist as a role of Tokyo. Many fans eagerly now question her love life relationship. Continue reading to know more.
Who is Úrsula Corberó in Relationship?
As of now, Úrsula Corberó is currently datingtheArgentine star Chino Darin. The duo met on the set of the series La Embajada, and they got along quickly. Chino Darin is the son of the widely known Argentine actor and writer Ricardo Darin. Since 2016, They have been together, and their relationship has been going sturdy.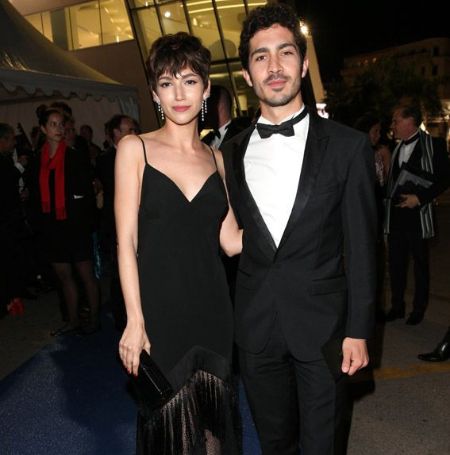 Úrsula Corberó and Chino Darin attended 71st Cannes festival.
Photo Source: Pinterest
Chino exclaimed to ElPeriodico about what surprised him most about Ursula when they began dating:
"To him, the energy that Ursula has, especially to face down swings moments or things that she dislike… she has that internal blaze, a spark that can do anything. It lifts up everyone's spirits. It is one of her shinning aspects. And then there is her flexibility as an actress and her professionalism. She is a marvelous woman."
Related: Who is Lane Kiffin's Wife?
Despite their hefty schedules, Ursula and Chino try to balance time, work, and relationships as much as possible. It's the main reason why the couple has such a strong, healthy relationship.
Úrsula Corberó Past Relationships!
Ursula was in a relationship with Spanish model Andres Velencoso. Andres and Ursula started dating after he split from Kylie Minogue in October 2013. The couple denied that they were together for a while but came clean after spending New Year's together in Spain in 2014.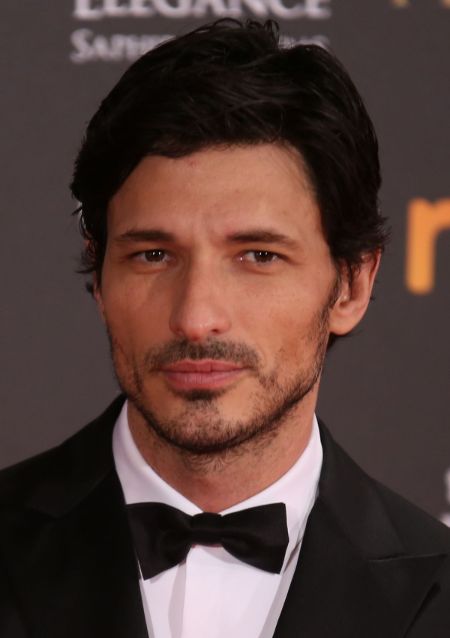 Ursula was in a relationship with Spanish model Andres Velencoso.
Source: Wikipedia
For some years, Ursula and Andres were one and same. They attended numerous functions and events together. In 2015, they decided to part ways, and they didn't provide a specific reason for why they split up.
Also See: Who is Alvaro Morte's Girlfriend as of 2021? Learn About His Relationship Status Here
Early in her career, she also dated Israel Rodriguez. In the time frame of 2008, they started dating each other. They both had played roles in Physics or Chemistry. The couple only dated each other for two years.
Ursula also dated tennis player Feliciano Lopez in the late year of 2011. The couple had a short-lived public romance, which lasted for few months.
Why Did Tokyo (Ursula Corbero) Leave Money Heist?
Actress Ursula hasn't spoken out about exactly why she left Money Heist. As a matter of fact, given that series five is the show's final season, it seems likely that this was a wise and creative decision the writers made.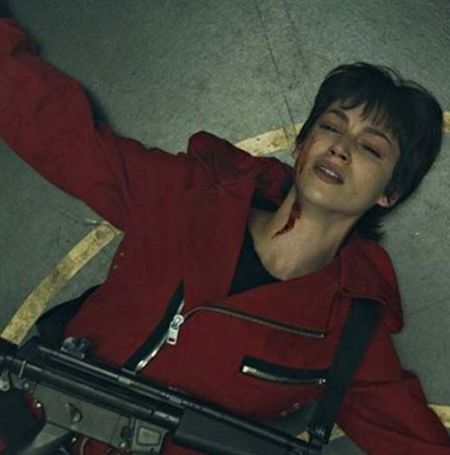 Will Tokyo Be No Longer A Part Of The Heist Group In The Future?
Photo Source: Spotboye
There are just five more episodes left until the end. Ursula opened up last month about shooting the end of the show. She explained to Harper's Bazaar: "she remembers that she couldn't stop wiping her tears while filming every scene.
Don't miss out: Who is Alan Faneca's Wife?
"There was a pain in her stomach because a lot of crazy things happened to her in that show. Her life changed, and she feels grateful and proud. "she will miss her character as a Tokyo so much, but at the same time, she thinks she'll be a part of her forever."
For more celebrity-related content, visit Glamour Fame!
-->