Users Are Threatening To Delete WhatsApp Over The Platform's New Controversial Feature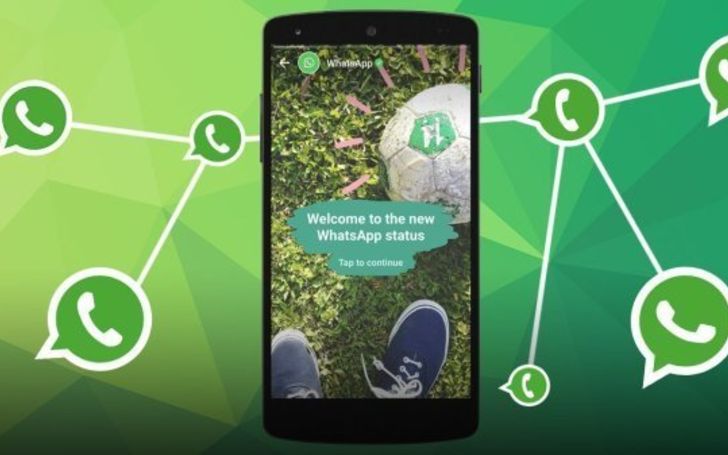 WhatsApp is facing a huge backlash after announcing a feature update.
Facebook Marketing Conference 2019 in Berlin showed pictures of the new update for WhatsApp.
When your favorite app brings an update, it is usually good news as it gives you more rich experience while using it. But that's not the case with WhatsApp recent update.
People are threatening to abandon WhatsApp and use rival service Telegram
Source: DailyMail
Recently, the messaging app gave a look at its new feature and people are not very cool about it. The update will pound it's nearly 1.5 billion users with adverts.
Read Also: The Most Popular Google Searched Fashion Query of 2018 in The U.K

As soon as the users found out that Facebook will introduce adverts in it's messaging app, they are threatening to delete their account and use rival services.
From the conference, we found out that ads will be shown when users use the Stories-style status features just like Instagram shows its ads in between stories.
WhatsApp was acquired by Facebook in 2014 for $19 billion and since its inception to till date, it is stuck to its vow to remain ad-free until they decided to launch this moneymaking scheme.
Recommended: How Not To Bag A Date? Man Becomes 'Most Hated Man On Tinder' With Controversial Bio

This news spread like a wildfire when a social media consultant, Matt Navarra shared the pictures of the upcoming update on his Twitter.
WhatsApp users immediately threatened to abandon their accounts, Some of the users shared their views on Twitter and here is what they wrote;
'Nice. I'm sure half the users will switch over to Telegram,' one person wrote.
Another user said, "Alright, well, goodbye WhatsApp. Why the heck does Facebook think this is a good idea? People use WhatsApp for professional contacts and Facebook for pleasure. I don't want ads."
WhatsApp made a vow to never show adverts in 2012. The news of the upcoming date left users highly disappointed.
Source: DailyMail
Here's one more, "I'd rather pay $50 a year to use it ad-free, same as always. Idiots."
See Also: Lamar Odom Makes Startling Confession By Claiming He Once Threatened To Kill Khloe Kardashian

Reportedly, there is a rumor that this was the cause for a split between the Founder and its owner (Mark Zuckerberg).
-->