Veteran Quarterback Terry Bradshaw Married Four Times; Facts about his personal life
Published Thu Feb 13 2020 By Matthew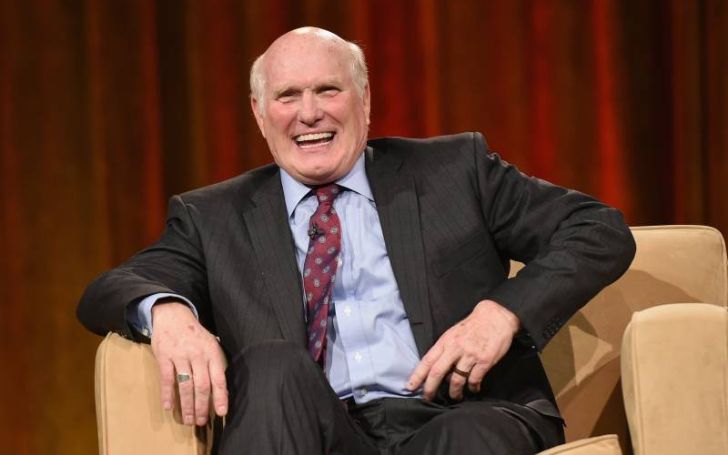 Here's all that you need to know about Terry Bradshaw's married life!
The name Terry Bradshaw is one that never dies in the National Football League history. Known for having one of the most powerful arms in NFL history, he proved to be a fierce competitor for most. Throughout the 14 seasons of his NFL career, he remained a quarterback for the Pittsburg Steelers and won four Super Bowl titles in six years. He also became the first quarterback to win three and four Super Bowls and led the Steelers to eight AFC Central championships.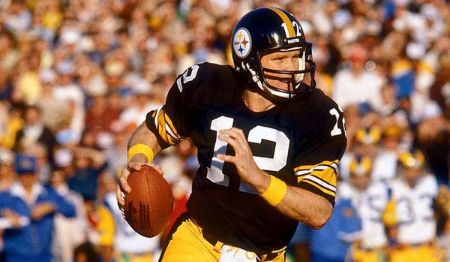 Former Pittsburg Steelers quarterback Terry Bradshaw.
Source: Sports Mockery
Born Terry Paxton Bradshaw on September 2, 1948, Terry went on to follow a career in television as a sports analyst and co-host of Fox NFL Sunday. Bradshaw also appeared in numerous sitcoms and films, the most famous one being in the movie 'Failure to Launch'. Six years after his retirement from his football career, the former quarterback was inducted into the Pro Football Hall of Fame in 1989.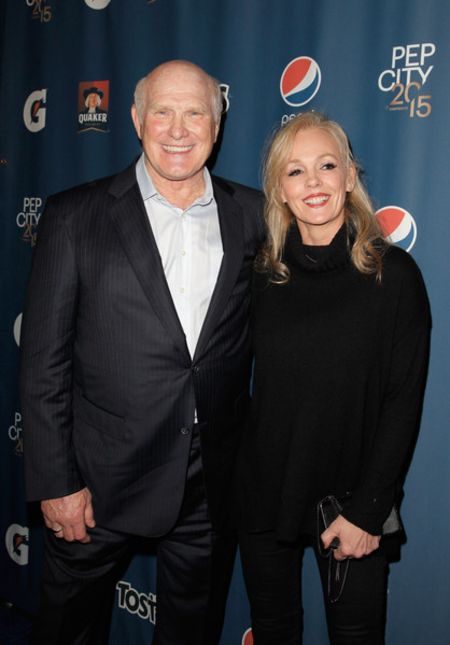 Terry Bradshaw and his current wife, Tammy Bradshaw.
Source: Zimbio
Despite having such a successful sports and TV personality career, Terry Bradshaw struggled with his personal life. With three prior failed nuptials, Bradshaw is on his fourth attempt on marriage with Tammy Bradshaw. However, the knot between Terry and his current wife Tammy was tied after 15 long years of relationship. Hence, it might be safe to say that the former Pittsburg star has found his one and only after all.
Recommended: Los Angeles Rams Coach Sean McVay Marries his Girlfriend, Veronika Khomyn!
But what about his unions before Tammy? Who were the previous brides of Terry Bradshaw? Let's discuss!
Terry Bradshaw's First Wife, Melissa Babish
Bradshaw hit it big the very first time when he married the gorgeous 1969 Miss Teenage America Melissa Babish. The former couple made things official in 1972, but the details before that are scarce. The marriage, nonetheless, ended in only 18 months, right about the time Bradshaw hit his midlife crisis.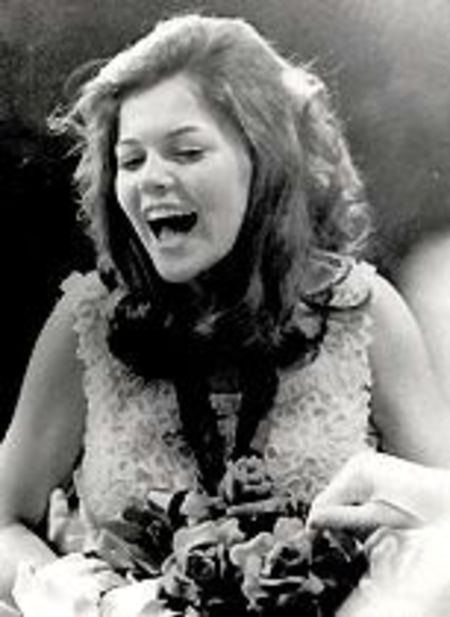 Terry Bradshaw's first wife, Melissa Babish.
Source: Pinterest
A religious man himself, Terry spoke about his first marriage ending in divorce and his mid-life crisis saying,
I'm a Baptist, a Christian. I pulled away from it in that year. I felt a lot of guilt over the divorce, and I'd lost my job. I'd failed. I didn't become an alcoholic or a whoremonger, but I was moody and depressed, and I drank and hustled women in bars—a total jerk having a ball. I have never enjoyed those things. I'd been a devout Christian for so long, getting away from it affected me mentally. The ton of guilt brought me to my knees. I guess you could say that God blitzed me and gave me a shot to the head, and no one threw a flag.
Right around his divorce with Melissa in 1974, Bradshaw lost his starting job to a third-year man Joe Gilliam in training camp.
Terry Bradshaw's Second Wife, Ice Skater JoJo Starbuck
Two years after his divorce from Melissa, Terry Bradshaw found solace in JoJo Starbuck. An Olympic ice-skating star, Alicia 'JoJo' Starbuck, partnered with Kenneth Shelley and won United States pair skating champion three times. The pair tied into a marital bond in 1976, around the time when Terry's career soared new heights.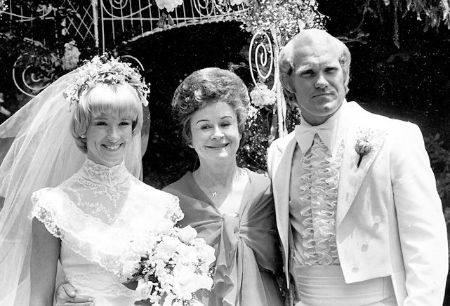 Terry Bradshaw married JoJo Starbuck in 1976.
Source: Pinterest
Both born and devoted Christians, it seems as if the union between two ended due to distance. In August 1980, JoJo packed up, left their Pittsburgh penthouse, and filed for divorce on the grounds that the marriage was 'irretrievably broken.' The 'Man of Steel' author wrote about his second marriage in his autobiography, calling himself a male chauvinist and claiming that, for the most part, a woman's place is in the home.
You Might Also Like: NFL Quarterback C.J. Beathard Facts; His Girlfriend, Family, and Brother!
In an attempt to save the drowning ship of their marriage, Terry and JoJo prayed together, studied their Bible, and even turned to outside experts. But in the end, not even prayers saved the doomed alliance, and the divorce was finalized seven years after the couple's big day.
Terry Bradshaw's Third Wife, Charla Hopkins
Even after two prior failed marriages, Terry didn't call quits and jumped right into his third marriage with Charla Hopkins the very year his divorce with JoJo was finalized. Charla Hopkins was a family lawyer for the Bradshaw family, and that's probably how the two met. Over 16 years of unification, Charla gave birth to two of Terry's daughters, Rachel and Erin Bradshaw.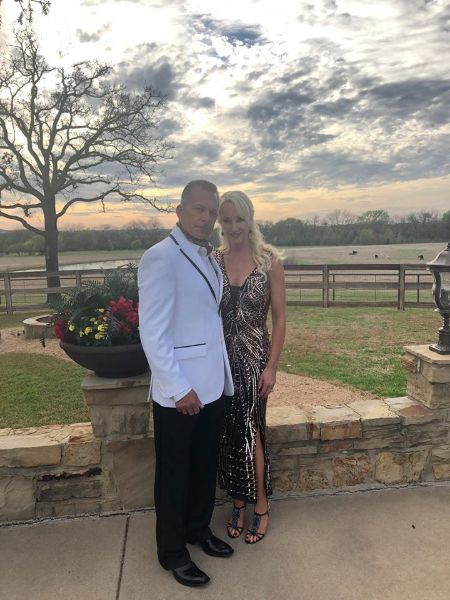 Terry Bradshaw's ex-wife Charla Hopkins is currently married to Rick Hagen.
Source: Facebook
With a history of unsuccessful marriages, it's safe to assume that the former quarterback held high hopes from his third coupling. Maybe that is why when this too ended in separation, Terry's anxiety problems worsened and he fell victim to clinical depression. In addition to anxiety attacks, his symptoms included weight loss, frequent crying, and sleeplessness.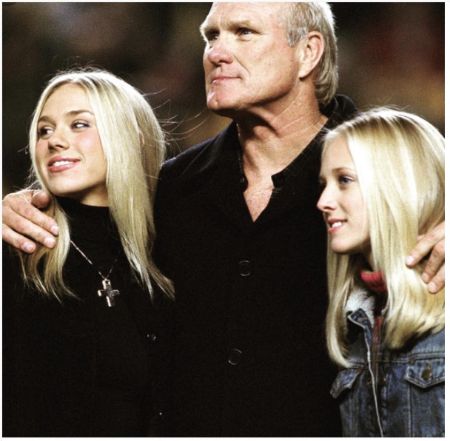 Terry Bradshaw with his daughters Rachel and Erin Bradshaw.
Source: Fabwags
Post-depression diagnosis Bradshaw began taking Paxil for the condition and, to our knowledge, remained on it ever since. He chose to speak out about his depression to overcome the stigma associated with it and to urge others to seek help.
Terry Bradshaw's Current Wife, Tammy Bradshaw
Learning from his past decisions, it seems as though the 71 years old TV personality took his time to make it official the fourth time. Bradshaw first met his current wife, Tammy Bradshaw, in 1999. This was right around the time the retired footballer faced difficulties with clinical depression. Tammy turned out to be quite a loving and gentle soul who helped Terry with his mental health issues.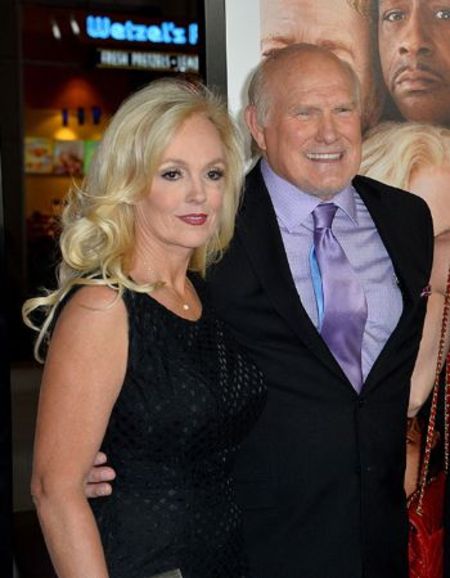 Terry Bradshaw and his current wife, Tammy Bradshaw.
Source: Pittsburgh Magazine
Gradually working through his condition, Terry found comfort in Tammy, and the pair began dating, which went on for about 15 long years. The big day finally arrived on July 8, 2014, and the two rang wedding bells in a private ceremony in front of their loved ones. Although the married couple does not share kids, they find consolation in raising Terry's daughters from the previous union.
Also See: Meet Michel Varisco Gleason; Former NFL star Steve Gleason's wife.
After decades of struggling to find his perfect match, it looks like Terry finally found what he was looking for in Tammy Bradshaw. Both lead a happy marital life and show no signs of calling quits anytime soon.
Tune in to Glamour Fame for more celebrity content, and don't forget to sign up for the newsletter.
-->