What Can We Expect From Westworld Season 3? All The Details Of Cast, Release Date, And Trailer!
Published Sun May 26 2019 By David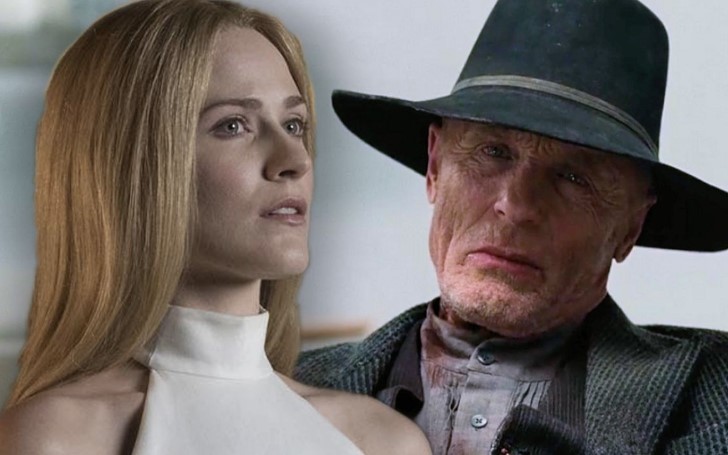 The Westworld is proving itself as one of HBO's biggest hits and the network's long-term replacement for its recently wrapped up series, Game of Thrones. Westworld debuted back in 2016 and went on to receive great acclaim for its stunning visuals, approach to A.I., and twisty stories, which will undoubtedly continue in season 3.
Based upon Michael Crichton's movie of the same name, the series takes place at the titular park, where guests can interact with the robotic "hosts" and live out whatever Wild West fantasy they desire, no matter how dark or twisted. Westworld season 2 released back in April 2018, with Jonathan Nolan and Lisa Joy leaving the show for additional stories. So how is HBO preparing for its continuation; Has there been a trailer yet, When will the third season premiere; What will be the plot about? Know all these in the section below.
When Will Westworld Season 3 premiere?
Evan Rachel wood is returning for the third season of HBO's Westworld.
In April 2019, reports confirmed that Westworld Season 3 will be released in 2020. This isn't too much of a surprise since there was a 2-year interval between Seasons 1 and 2, which aired in 2016 and 2018, respectively.
The teaser trailer, released on May 19, reaffirms the 2020 release date.
Who Will Be Returning for Westworld Season 3?
Bernard played by Jeffrey Wright in the previous two seasons of Westworld is widely speculated to be returning for the third season.
The latest teaser trailer revealed the series famous star Evan Rachel Wood will be back for Season 3, but it's unclear if she's still playing "Dolores" or a different character. There have been no other details regarding who else is returning for the third season but the reappearance of Tessa Thompson and Jeffrey Wright respectively as "Charlotte Hale" and "Bernard" has been widely speculated.
Also Read: The First Trailer For The Film Version Of Downton Abbey Is Here!
Previously on Westworld season 2, we saw Bernard escaping Westworld and joining Charlotte back at Westworld park creator "Arnold's" home, so he may also be returning to the ensemble. Season 2 also ended with a host version of Charlotte fleeing Westworld after Dolores uploaded her consciousness into the alternate Charlotte's body.
Despite making a sacrifice to get her daughter — along with other hosts —to safety, (and ultimately dying in the process), it's possible "Maeve" will return with Thandie Newton portraying her once again. It's also plausible of seeing Maeve's resurrection as a new host with a different backstory. Newton's performance over the course of two seasons has been so integral to the show that it would be unimaginable to exclude the actress from the third season.
Recommended: Downton Abbey Film - Cast, Characters, Rumors, Spoilers, Release Date!
We can also expect of seeing Ed Harris and Katja Herbers in Season 3 as "William aka the Man in Black" and his daughter –since we saw both of them appearing in Season 2's post-credits. The pair's complicated relationship was unpacked in Season 2, with William shooting his daughter, believing she was a host, much to his triggered madness while trying to escape Westworld. That after scene from the second season also showed the possible host versions of these characters being very alive in the future, which means these two will likely come back in Season 3.
Are Any New Actors Joining the Westworld Cast for Season 3?
Breaking Bad alum Aaron Paul is also appearing in the third season of Westworld.
In April, Deadline reported Vincent Cassel is set to appear in Season 3. According to further details, "Cassel" may be playing one of the villains (or maybe the only antagonist) of the season and thence will possibly be a series regular. Though there are no confirmations on whether Cassel will be a host, an actual human, or something else entirely. This will be Cassel's first English-language television role in his 30-plus year career.
Previously, we knew Ready Player One and Master of None star Lena Waithe was tapped in for the third season, and so was Breaking Bad alum, Aaron Paul. The newly released teaser trailer seems to confirm Paul and Waithe's characters will be playing small-time criminals who work together, though the names and backstories for their characters haven't been confirmed.
You May Also Like: Breaking Bad Star Aaron Paul Set To Be Honoured at Sun Valley Film Festival
The teaser also revealed that rapper/actor Kid Cudi and football player Marshawn Lynch is appearing in the upcoming season. Kid Cudi plays an inmate who just happens to know Paul's character or, at the very least, is providing him with some intel. Lynch seems to be one of Paul and Waithe's on-screen collaborators on the robbery they are committing early in the teaser.
Westworld Season 3 Story
Showrunner and co-creator Lisa Joy previously talked about what we can expect when Westworld returns for its third season with "Stuff."
Joy described the new season as a world -- which is dealing with a whole new surrounding. She explained the series as something about reinvention and scope.
"The first season was a more intimate look at the park from within the loops. In the second season, the hosts broke out of their loops and were able to explore more of the park. In the third season, they've broken out of the park itself," Joy continued.
"We're in a new terra incognita. From the beginning, when Jonah and I were thinking about the series as far back as the pilot, we knew we wanted to explore other worlds in the park, and we also knew the one world we would start to see little glimpses of throughout the first two seasons was the real world, and that we would get there eventually – and when we did, it would be a whole new experience."
Lisa also added a never before seen ending in mind saying the writers have had it from the pilot. She said it's very emotional at the finale but for every season she and the team are trying to tell a chapter of the story that gives closure and then opens a door to a new beginning.
-->