What Could Blake Lively And Ryan Reynolds Name Their Baby #3? The Name Of Their Two Kids Might Provide A Hint!
Published Fri Aug 23 2019 By Sea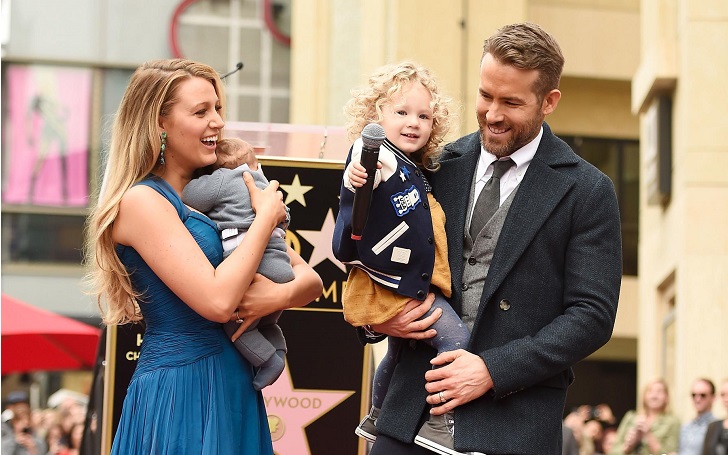 Blake Lively and Ryan Reynolds should definitely read this article for naming their upcoming child!
People often wonder why Ryan Reynolds gives his children such awkward names. Well, we know James is not an uncommon name, but for a girl? One would think it is weird. But there's a sweet story behind it. And what kind of name is Inez? Hope you've been getting the pronunciation right for the latter one.
Within a couple of months or so, one more Reynolds-Lively child will embrace the world. We could be waiting for another outlandish name, but according to the trend in the last two daughters, it could just be something with few syllables like Kiara. Sensing a pattern there already?
Source: Karla, StarStyleMan
For almost three years after the birth of Ryan and his wife, Blake Lively's first daughter in 2014, fans pondered over why they would name a baby girl James. They thought it might be a step towards casting aside gender norms. The unisex name comes from Hebrew origin meaning 'Supplanter'.
Despite the name of both daughters being packed with meanings and symbols, you'd be surprised the parents aren't too big into those things. The reason for picking the name James is simple and truthfully, quite emotional. In an interview with Mr. Porter, Ryan revealed that James is actually his father's name, who lost the fight against Parkinson's disease in 2015. His relationship with his father was fractured and complicated when growing up. But Blake helped him fix the broken relationship, and thus they honored him in their daughter after he passed away. Go ahead, cry a little.
Previously, Ryan had joked about the name, saying, "In the spectrum of weird celebrity baby names, I feel like we're not really breaking any new ground here. I mean, I didn't call her Summer Squash Meadowlark, or something. I also thought of just going with all the letters being silent in her name, so it would just be 'Haa'." But he finally confessed the fact about his father, and for the couple, James felt just right.
James got to meet her grandfather at least before he was gone, right? Remember, James is of one syllable and five letters. And let's face it, James is a little boyish with her curls.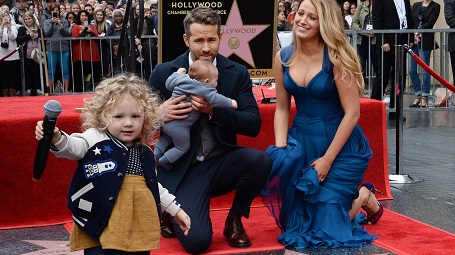 Source: Kathy Hutchins, ShutterStock, SpotOn
Neither Ryan nor Blake ever revealed why their second daughter is named Inez, but Blake wants to make one thing clear — you pronounce it with a 'z', not 's'. During an interview with People in September 2017, she clarified;
I had a new baby, Inez, with a 'z' even though everyone says it's with an 's.' I don't know why, please tell Wikipedia.
The name Inez is of Portuguese origin, meaning 'pure' or 'virginal'. Remember, that's shorter, yet of two syllables. Catch the drift?
If the next child happens to be a daughter, her name could be given with three syllables, but making the name shorter to three letters is going to be next to impossible. However, you can count on Japan for an exception. The name Aoi is quite famous and would be weird for an American child. The name is unisex, so they should probably use it for the child, be it a girl or a boy. It also means 'Althea', which is another great girl name, if they ever want to lengthen to six letters. If they wish to restrict the name to only four or five letters, 'Iona' and 'Aida' are also pretty.
There are plenty of four-lettered baby names with three syllables and lots with beautiful meanings and symbols. There are lots to choose from, and as they have expressed their desire for legions of children, there will be many more weird names to come.
Needless to say, one of the most successful celebrity couples is extremely excited for their baby number three and whatever they name their child, s/he would still be exceptionally beautiful like the other two siblings. The due date is near, and we're all on our feet.
The couple made it clear only one of them would be working at any time, in order to be better parents and have a successful household. Plus, they want their children to grow in a normal childhood environment like they both did, so don't expect them to go all out in public with the arrival of the third baby for a while.
-->