What Role Did Jensen Ackles Wife Danneel Ackles Play In Supernatural?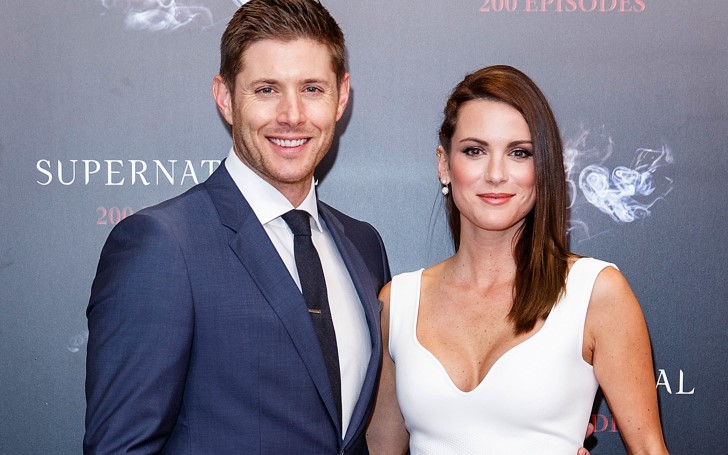 It's no suspense to all the SPN Family, Danneel Ackles plays the role of Sister Jo.
Danneel Ackles, the real-life wife of Jensen Ackles played the character of Sister Jo who joined the series from the episode "Devil's Bargain" where Sister Jo makes deals with Lucifer in order to save her dying husband.
When asked what made her join the SPN family after almost 13 years of the show, Danneel revealed when the Eugenie Ross-Leming pitched the role, she instantly found it amazing and thought it as a badass character.
Danneel Ackles in Devils Bargain.
Source: Variety
Ackles' wife said she never wanted to join Supernatural but after the pitch, she decided to do it because that is what she was waiting for all along.
Read Also: Osric Chau Supernatural Performance Is Much Loved By Fans But What Else Has The Actor Starred In?

Reportedly, the whole character of Sister Jo was written with Danneel in mind, as Eugenie wanted her to have fun with it.
If you haven't watched Supernatural yet, Sister Jo's prayers to save her dying husband was answered by an angel and asked her to become her vessel in exchange for the angel's help.
When she finally agrees to the deal, Jo was possessed by Anael and from then onwards Anael went by the name 'Sister Jo' and became well-known faith healer.
Recommended: Katie Cassidy Vs. Genevieve Cortese - Which Supernatural Ruby Was Better?

Later, she makes a deal with Lucifer as well and decides to accept it and does whatever she pleases. As she was approached by Lucifer, the Winchesters are attracted to her as they were looking for Lucifer.
Ackles, when asked about her experiences with the acting, shared that she had not worked for 5 years prior to getting a role in Supernatural. She added, there were a lot of awkward moments, a lot of laughing but all were good.
See Also: Katie Cassidy Vs. Genevieve Cortese - Which Supernatural Ruby Was Better?

Ackles said she was nervous during her first scene but looking back at it was just a great experience all along.
-->