Who Are Annabel Bowlen's Daughters?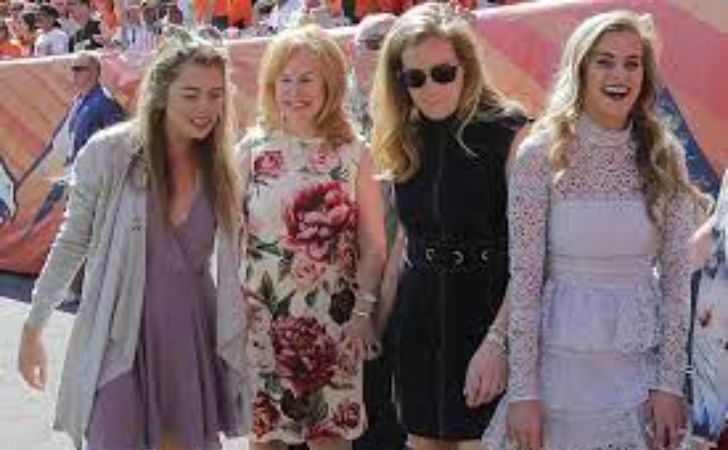 Annabel Bowel's Daughters And More About The Educator's Life: Find Everything Here!
Annabel Bowlen may be a woman behind an iconic figure, but the 68 years old has lived a magnificent life so far that many don't know of.
Annabel Bowlen was born Joan Annabel Spenser on November 16, 1952, in Edmonton, Canada. The woman, before getting tied to her famous husband, was known for her noble family background.
Annabel's father was a pilot during the second world war, and her mother, Joan Spenser, is a retired British secretary. Annabel grew up with her brother Richard Spenser, who is the CEO of Spenser Environmental services.
Annabel had a very ordinary upbringing; she had a degree in Physical Education from the University of Alberta, which she pursued because of her keen interest in Skating.
Annable started her career by working as an elementary school teacher in Canada and later worked as a skating trainer as well.
Check Out: Ryan Coogler Opens Up On Making Black Panther 2 Without Chadwick Boseman
Annabel met her destined half Pat Bowlen when he was an attorney; the couple together soon flipped their fate and went on to own the Denver Broncos football team of NFL. Keep on reading to know more about the lesser-known part of her life.
Who Are Annabel Bowlen's Daughters?
Annabel, now a successful businesswoman and philanthropist and widow of Pat Bowlen, is still soaring higher every year. She and Pat were known to be married for more than 35 years; they reportedly had a blissful married life.
The duo shared 5 children, two boys, Patric and John Bowlen, and three daughters, named Annabel, Brittany, and Christiana Bowlen.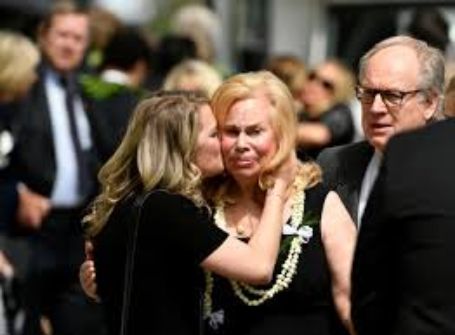 Annabel Bowlen and late husband Pat Bowlen ran the Denver Broncos football team for more than three decades. |
Photo Source: Denver Post
It is Annabel's daughters who have successfully made a name for themselves and have better repute compare to their brothers. Brittany Bowlen, the most notable of the three daughters, has an MBA from the Duke University and a degree in finance from Notre Dame.
Recommended: Natalie Halcro's Plastic Surgery Rumors: All The Truth Here
She currently is the vice-president of strategic initiatives of the Broncos organization and is anticipated to take over the organization. Christiana has followed into mother's footsteps and is an avid skater, as per sources.
Annabel Bowlen's Deteriorating Health!
Annabel and Pat were not only known for their pleasant alliance but also their efficient partnership in the business; they together took the Denver Bowlen to a greater height.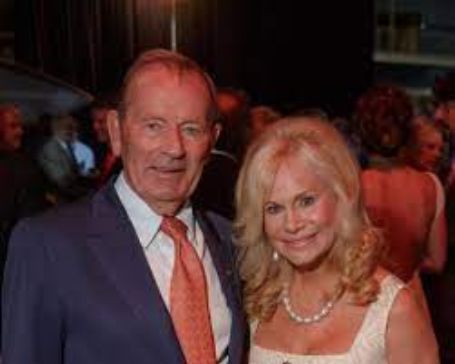 Annabel Bowlen and Pat Bowlen were both diagnosed with Alzheimer's disease; the latter passed away in 2019.
Photo Source: Married Biography
The couple left people bewildered a few years back when Annabel announced that she was diagnosed with Alzheimer's, just years after her husband was also diagnosed with the same disease.
The duo together used the misfortune to attract more awareness on the ruthless disease and supported its research and funding. Pat Bowlen sadly passed away on June 13, 2019, of pulmonary embolism.
Annabel Bowlen As A Philanthropist!
Annabel and her late husband were hailed for showing immense courage and greatness when they concentrated on the larger picture and contributed to it after being diagnosed with a noxious disease.
The billionaire couple had always taken time to indulge in charities and social upliftment; Pat was even awarded the prestigious community enrichment award in 2013.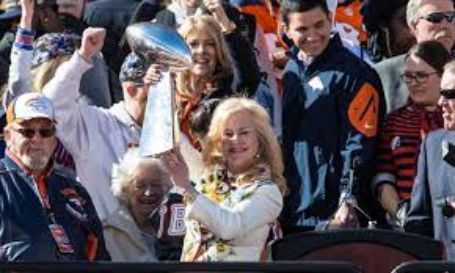 Annabel Bowlen is apart from being an entrepreneur, is also an avid philanthropist.
Photo Source: Just Richest
After Pat's death, Annabel has taken upon their dual role and is still known as an avid philanthropist. She founded the "Cherish the Children guild," a charity organization in 1969, and had served as its president until 2011 after her husband's degrading health came to light.
For more information and news on your favorite stars, stay connected to Glamourfame.
-->