Who Is Avan Jogia's Girlfriend? Learn Everything About His Relationship Status And Dating History!
Well, chances are you already have a celebrity crush on Avan Jogia. The 27-year-old actor is known for his role as 'Beck Oliver' on Nickelodeon's 'Victorious'.
And recently, the actor is on 'Now Apocalypse', and pretty much managed to steal every girls' heart. But the question is, has anyone managed to take the heart of this heartthrob?
Avan Jogia Girlfriend
The simple answer to that question is "No"; yes, the actor is still single (we can already imagine girls fainting with excitement). But there's a twist to the story!
Also See: Who Was Georgina Rodriguez's Boyfriend Before She Dated Cristiano Ronaldo? Find Out Details Of Her Past Affairs And Dating History!
Despite the claim, the actor is secretly dating Cleopatra Coleman; however, their relationship is not particularly secret. The couple is together since 2017, and from their social media, its quite evident the pair is going strong.
We often find the couple posting their adorable pictures on social media, but they have still remained pretty much tight-lipped about their romance.
Also Read: Cory Wharton Shares A Beautiful Snap With His Girlfriend Taylor Selfridge Feeling Themselves On Instagram!
But one of the posts of Coleman revealed the truth, as she took to Instagram to post a picture of Avan with a caption, "My (heart emoji)." No matter what, the couple is the most adorable pair you will ever see.
Avan Jogia Past Relationship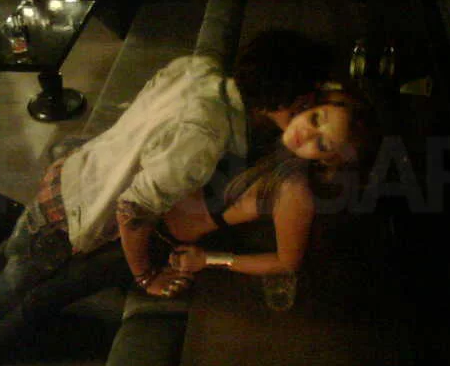 Jogia is pretty much occupied with his work right now; however, his dating history is impressive!
In on of the magazine, Jogia said he likes to keep his private life secret, but that doesn't mean he can't spill a thing or two about his past relationships and rumors.
Also Check: Singer Jed Wyatt Previously Dated a Singer Before Competing for Hannah Brown in The Bachelorette; His Ex Speaks Out
For instance, the actor was spotted making out with, Miley Cyrus (who just broke her marriage with Liam Hemsworth) back in 2010.
The rumor remained for a quite good month; however, we did not get any confirmation from both ends.
In 2012, Avan and Zoey Deutch made their first appearance as a couple in 2012 at the Kids' Choice Awards. There was plenty of evidence of their romance on social media.
Sadly after five years, the couple called it off in 2017, the former couple said they chose for the amicable break up because of their busy careers.
-->