Who is Bill Gates' Wife in 2021? Find About His Married Life Here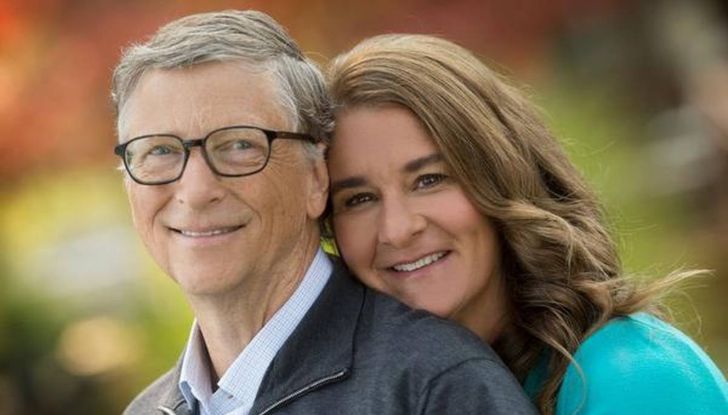 Bill Gate's Wife; Everything There's To Know About His Married Life!
Microsoft co-founder Bill Gates and his wife of 27 years Melinda Gates are ending their long marriage; the former richest couple has recently filed for a divorce petition in Washington. As the headlines surfaced, the whole world's focus is currently shifted to billionaire couples.
Born on October 28, 1955, in Seattle, Washington, as William Henry Gates III, his extensive attainment today, both as a businessman and philanthropist, was the result of a learned family he grew up in. His father, William Henry Gates III, was a renowned philanthropist and attorney, his mother, Mary Ann Maxwell Gates, was a businesswoman and civic activist.
The former richest person in the world and now the third richest, Bill and his wife Melinda, were a power couple; many disclosures were made about their marriage recently that showed even their seemingly perfect marriage had faults. Continue reading to learn more about the business magnate and his married life.
Who Is Bill Gates' Wife, Melinda Gates?
Bill Gates' wife Melinda Ann French was born on August 15, 1964, in Dallas, Texas. She is a philanthropist, businesswoman, and co-founder of the Bill and Melinda Gates Foundation, which was built to enhance healthcare and reduce poverty worldwide.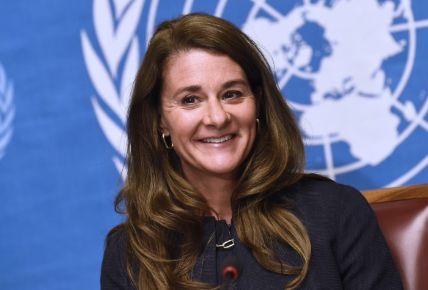 Melinda French was general manager at Microsoft when she started dating Bill Gates.
Photo Source: Suger Star Bio
Born to an aerospace engineer Raymond Joseph French Jr and Elaine Agnes, a homemaker, Melinda is the second of four children. Early interests in computers led her to pursue the same in life. She graduated with a computer science and economics degree from the Duke University and joined Microsoft in 1987 as a marketing manager.
As Melinda rose to the general manager position, she and Bill Gates, CEO at that time, started dating. As per reports, the duo dated for almost seven years before tying the knots in 1994.
Bill Gates And Melinda Gates' Married Life!
The couple has been the most powerful couple the world has seen to date. And along the way, they've always been candid about their relationship.
Even as the end has approached for their almost three decades of bond, the duo reasons that they no longer think they can grow together as a couple, setting an example of a healthy separation as well.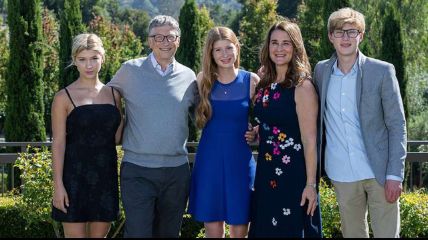 Bill and Melinda were named the second most generous couple in 2007.
Photo DNA India
Bill and Melinda tied the knot on January 1, 1994, on a Hawaiian Island. After the birth of their first child Jennifer Gates, Melinda left Microsoft to focus on her family and their charity work. They share three children, namely Jennifer, Rory, and Phoebe.
Related: Bill And Melinda Gates Ending Their Relationship After 34 Years Together
The Gates couple together embarked upon their lifelong endeavor for philanthropy. In 2007, Bill and Melinda were named the second most generous couple, donating $28 billion to charity.
Bill And Melinda's High Profile Divorce!
A question everyone had on their mind as the couple's divorce news popped was how are they going to split their $146 billion fortune. Still, another revelation of the couple's marriage came as a bigger shocker to many.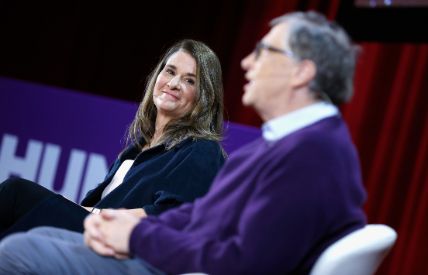 Bill Gates reportedly kept in touch with his ex Ann Winblad even after marrying Melinda.
Photo Source: Observer
Bill reportedly kept in touch with his ex-girlfriend Ann Winblad, a software entrepreneur; it was found that Bill sought Ann's approval before marrying Melinda.
Check Out: Who is Paula Abdul's Husband in 2021? Learn all About Her Married Life Here
Even after years into their marriage, Bill had arrangements with his wife Melinda so he can have one spring vacation with his ex Ann. And that vacation tradition was kept alive for more than a decade. The couple is already in the process of divvying their fortune, and it is estimated that Melinda may receive $60+ billion in the settlement.
For more information and news on your favorite stars, stay connected to Glamourfame.
-->