Who Is Daniele Donato Married To? Let's Find Out
Is Daniele Donato Married? The Complete Facts Here!
If you've ever watched the hit American reality television series "Big Brother," then you are well familiar with Daniele Donato. She was a contestant of the Big Brother seasons 8,13, and 22.
Daniele Donato was born on August 20, 1986, in Huntington Beach, California. She was born to her mother Michelle Donato and father Richard Louis, popularly known as Dick Donato, along with whom she took part in the reality tv show.
She and her father were two final contestants of season 8 of Big Brother; At the same time, she ended a runner-up,her father took the trophy, but the father-daughter duo made history by becoming the only family member pair to win the Big Brother show's top two prizes in the same season.
Check Out:What is Hopsin Net Worth in 2021? Here's the Breakdown
Keep reading to know about her whereabouts and relationship status today.
Who Is Daniele Donato Married to?
Daniele is known for her long-lasting relationship with a fellow Big Brother season 13 contestant named Dominic Briones. She had dated another fellow contestant named Nick Starcevic before Briones.
Danielle Donato is known for being a bold contestant of Big Brother reality tv show for many seasons.
Photo Source:Screenrant
In an interview with People, Daniele says that she didn't like Dominic at first and thought he was a troublemaker, but they soon became good friends and were inseparable another moment.
The couple tied the knot on January 19, 2013, in Huntington Beach, and gave birth to their firstborn daughter on August 20, 2018, named Tennessee Autumn Briones.
Dominic, in their interview with People after their wedding, reveals how he proposed to Danielle.
He recollects,since the couple both loved penguins because they mate for life, he took Daniele to St.Louis Zoo and set up a behind-the-scenes tour,and made the proposal while they were playing with little penguins. In fact, they lovingly call each other penguins.
The reality tv star again made a comeback on Big Brother 22:All star in 2020,and people were looking forward to it as Danielle is known for her fearless and bold demeanor when in the show.
Recommended: Laura Tobin's Married Life - Who Is Her Husband In 2021?
But she has reportedly left the show early because of an inside drama. Donato, after leaving the show, Donato Aftergave a lengthy statement on Twitter apologizing for her microaggression inside the house.
Danielle Donato's Husband, Dominic Briones
Dominic Briones grew up in San Mateo, Calif. He was a student at San Francisco State University before entering Big Brother season 13; he scored 11th place in the show and was voted out for being too much of a strategic threat.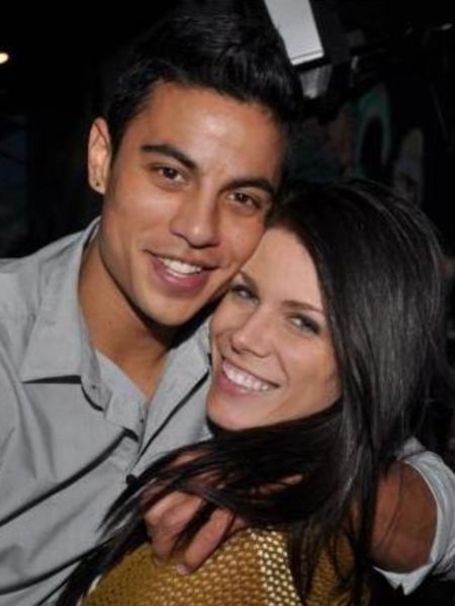 Danielle is married to a fellow former Big Brother contestant Dominic Briones. Photo Source: Celebpie
Dominic is of Filipino and Italian descent and describes himself as funny, outgoing, and kind-hearted. Dominic is now a model and pursuing acting. The 35-year-old dapper tv star also runs a youtube channel named @DominicPhilip.
Danielle Donato Today
Donato used to work as a waitress before finding fame in the reality tv show. Her eminent success in the show brought her a lot of opportunities, like hosting and modeling gigs. Danielle made a short stay in Big Brother 22 and is now back with her family in California.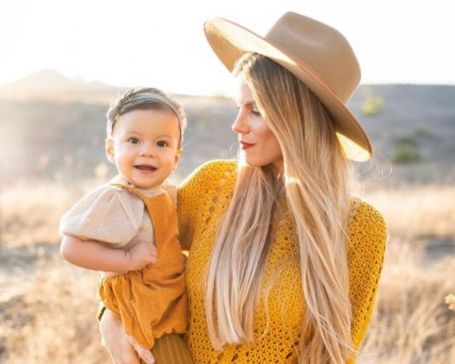 Danielle and Dominic are blessed with a daughter named Tenessee.
Photo Source: Marriedbiography
Unlike the dramas that circle the contestants in the Big Brother house, it turns out Danielle is living quite the simple life with her husband and a daughter aged 3 now. Danielle is reportedly going to college currently and working on her career.
Don't Miss: Who is Keyshawn Johnson Daughter? Here's What You Should Know
For more information and news on your favorite stars, stay connected to Glamourfame.
-->