Who is Elijah Dinwiddie? Know All About The Celebrity Child!
Published Sun Feb 14 2021 By Danile
Know who Elijah Dinwiddie's parents are, along with information about his personal life!
Elijah Dinwiddie is an American child who was born on April 20, 2018. However, this two-year-old is not your average kid and is, in fact, a celebrity child. He is the son of a renowned American athlete.
The San-Antonio-born Elijah is one of those kids who, as they say, have "been born with a silver spoon in their mouth." Extremely fortunate ones who cannot afford few things in the entire world.
So, who are Elijah's parents? Some of you might already know them. But to many who don't and have the questions like; What his parents do? His siblings, net worth, assets, and so on. Well, let's learn what's there is to know about this celebrity child, along with the answers to the above questions, in the section below!
Who are Elijah Dinwiddie's Parents?
Elijah Dinwiddie is the son of National Basketball Association player Spencer Dinwiddie and former basketball player Arielle Roberson. His father plays for the Brooklyn Nets as its shooting guard, while his mother played college basketball for Colorado and West Virginia Mountaineers.
Elijah's parents first met when they were studying at Colorado Buffaloes University in 2013. His mom was in her freshmen year, while his dad was in his sophomore year.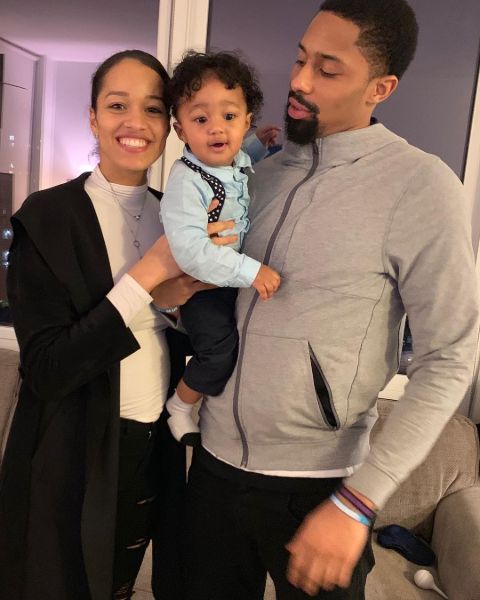 Elijah Dinwiddie is the only child of Spencer Dinwiddie and Arielle Roberson.
Photo Source: Arielle Roberson's Facebook
It was almost a match made in heaven as they met in a basketball game. After a short time of their meeting, they began dating and have been ever since.
Don't Miss: Who is Bruna Marquezine's Husband? Know All About Him!
Five years after their intimacy, they welcomed him in 2018. Although his parents have been together for eight years now, they still have not married.
Hopefully, their wedding is in the corner! Well, if it does happen, he will be one of the few kids who gets to watch his parents wedlock. Interesting indeed!
Elijah is the first and only Spencer and Arielle's child, so he does not have siblings yet. However, the same cannot be said in a couple of years.
Parents' Net Worth And Assets
Elijah Dinwiddie's father, Spencer Dinwiddie, plays in the NBA and is one of the league's rising stars. From his basketball career, he has a net worth of $10 million.
The child's father receives millions of dollars per season from his contract with the Nets. In December 2018, Spencer signed a three-year deal with the Nets, from which he will make an incredibly $34 million throughout the next three seasons.
As for assets, his parents bought a 1,455 sq. feet penthouse in the Brooklyn point, which is the highest penthouse in Brooklyn. Reportedly, the place cost them a whopping $3 million. Recently, his mother and father also purchased a house in his mother's hometown, San Antonio.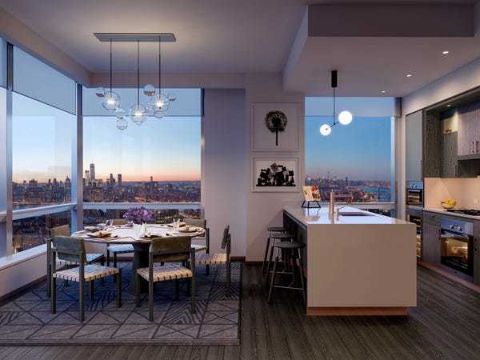 Elijah Dinwiddie lives in the highest penthouse in Brooklyn with his parents.
Photo Source: Business Insider
You can be sure that Elijah lives a sumptuous life under the protection of his parents.
See: Bruna Marquezine's Net Worth And Assets!
Don't forget to visit Glamour Fame for more celebrity news and updates, and other articles!
-->