Who Is Lilly Singh's Boyfriend? How Long Has She Been Dating? Grab All The Details Here!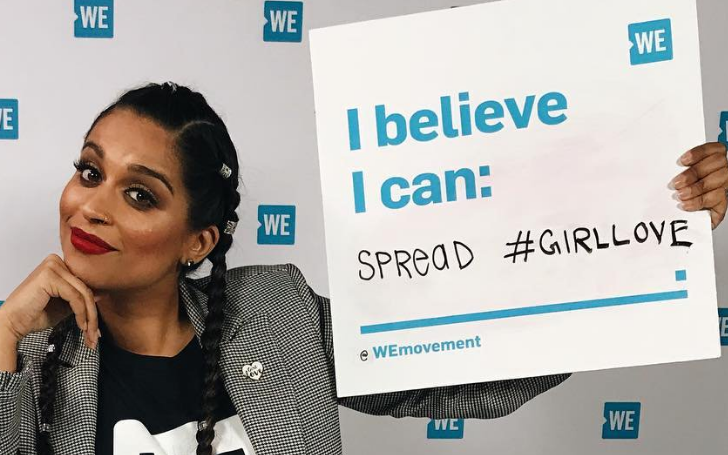 The Indian-Canadian YouTube personality, Lilly Singh, is not dating anyone at this time; Moreover, the star has come up with some strong revelations recently which denies any claims she is dating right now.
There are some interesting facts about the star's dating history and rumors which pretty much surrounded the star for quite a long time.
Lilly Singh Was Once Romantically Linked With Yousef Erakat
Lilly AKA Superwoman was once linked with Yousef Erakat AKA Fousey from FouseyTube. The two YouTubers were rumored to be dating for quite a long time. In fact, the speculation was strong till May 2018. People were adamant the two are boyfriend and girlfriend.
But, none of them really addressed their dating rumors; however, the two were seen together on several occasions. The alleged couple used to appear on each other's social media posts, which just made the rumors grow stronger.
Lilly and Yousef alleged romance.
Source: fans on Twitter
Yousef Erakat is an Arab-American YouTuber who is more popular among his fanbase for his prank videos. The star also produces skits and is also known as a vlogger, comedian, actor, rapper and a singer.
The two fellow youtuber has produced numbers of videos together which helped them get closer to each other. Moreover, their collaboration helped people believe the two are madly in love.
The rumors started to fade away when the two stopped collaborating as Yousef was going through some tough time. The YouTuber claimed he had a depression, but now Fousey is back on his game again. Sadly, the two never came back as a team.
Lilly Singh Is Bisexual
Watch: Lilly tries an dating app.
This is the most significant revelation the youtube star came up with recently. Lilly Singh came out as a bisexual just a month before she announced her NBC's late-night talk show - "A Little Late Night with Lilly Singh."
The new NBC late-night talk show host became the first woman of color to come out as a bisexual and hosting her own talk show. The star opened up about her bisexuality via Twitter.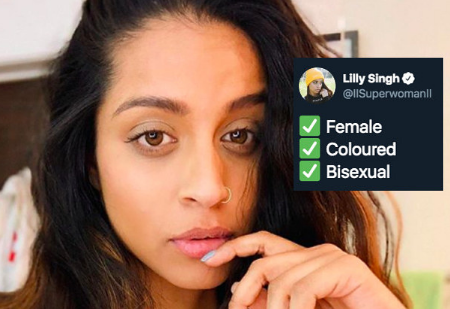 Lilly checked the boxes!.
Source: Buzzfeed
In the post, Lilly wrote, "Throughout my life, these have proven to be obstacles from time to time. But now I'm fully embracing them as my superpowers. No matter how many "boxes" you check, I encourage you to do the same x," describing herself "Female," "Colored," and "Bisexual.
We are sure she is not dating anyone as of now because, in one of the interviews, Lilly admitted she is trying dating apps and has not found someone special yet.
Lilly Singh Always Knew She Was Yet To Figure Out Sexuality
The Youtuber with staggering net worth of $16 million was always confused about her sexuality but did not really know what to do as she was still living with her parents back in Canada. But when the star moved to Los Angeles, Lilly admitted the place really opened new avenues to explore a thing or two on her own.
Lilly made an impact with her revelations.
Source: Lilly Singh News/Twitter
The star further claimed meeting with new and different kind of people really supported her finding herself. Lilly always had a subtle idea she was yet to figure out sexuality.
The star on a number of occasions hinted people about her orientation. Lilly, in 2016, took to her Twitter to support the LGBTQ community, and she has been doing it for quite a while. Lilly shared her support for gay pride events and gay marriage.
-->