Who is Violetta Komyshan - Some Facts to Know About Her
Published Fri Apr 24 2020 By Eric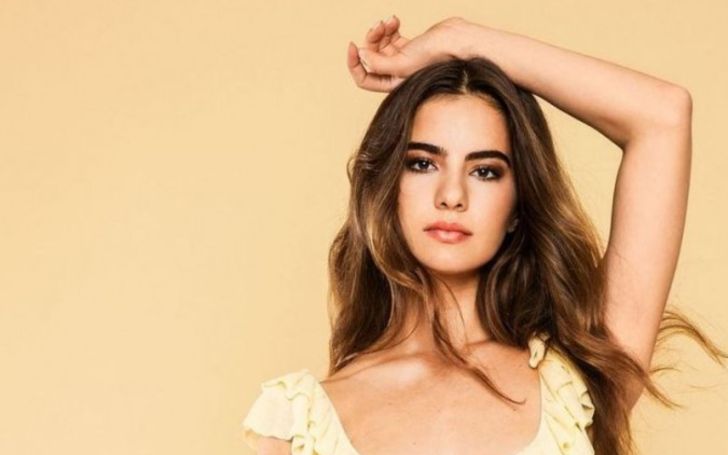 If you guys read our recent article on the young talent Ansel Elgort, then you might hear the name Violetta Komyshan.
Yes, Komyshan is related to the uprising star Elgort, and you might have the answer to how? You don't, ok, so she is the beauty who won the heart of the chocolaty guy Ansel Elgort.
We did mention that Elgort fans were inquisitive to know about his love life because of which today, we will share some interesting facts related to the girl, Violetta, who made a special place in the heart of 26-years-old lady magnet Ansel Elgort.
Violetta Komyshan Wiki/Bio
The 24-years-old Violetta Komyshan was raised in Brooklyn, New York City with her sister Suzanna Komyshan.
Violetta Komyshan and her sister Suzanna Komyshan.
Photo Source: Instagram of Violetta Komyshan
There Violetta attended Fiorello H.LaGuardio High School, which is a performing arts school. Further, it is the place where the love story of Violetta and her superstar boyfriend Ansel Elgort began. She majored in dancing and her beau in acting.
Komyshan and Elgort Had On/Off Relationship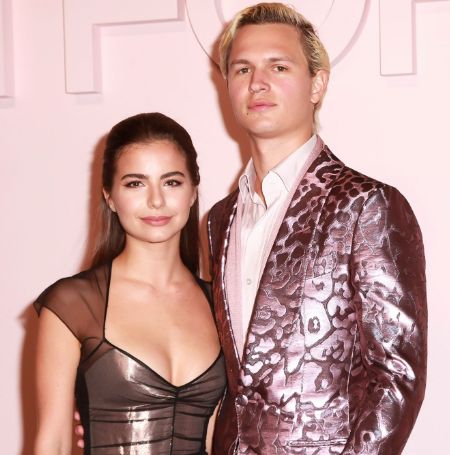 After some break the long time lover Komyshan andl Elgort reunited in 2015.
Photo Source: Page Six
As we mentioned, the lovebirds Violetta Komyshan and Ansel Elgort had their first encounter in their high school. Subsequently, they began to date in 2012 and shared some wonderful time.
Also See: Timothée Chalamet Girlfriend - Is the American Actor Dating Someone?
However, their relationship went off for some moments. Due to Elgort actor burgeoning career and hectic schedule, the pair couldn't make a time of each other. They decided to walk a different path, but their feelings became more powerful and couldn't stay away from each other. After only one year, the lovers Violetta and Ansel ended their break up and patch up in 2015.
She is a Dancer and Ansel Love That
Violetta Komyshan, who holds net worth of $100K, is into the Ballet form of dancing. She attended American Ballet Theatre and majored in dancing while completing her high school studies. The beauty joined the NYC based dance company Ballet Next.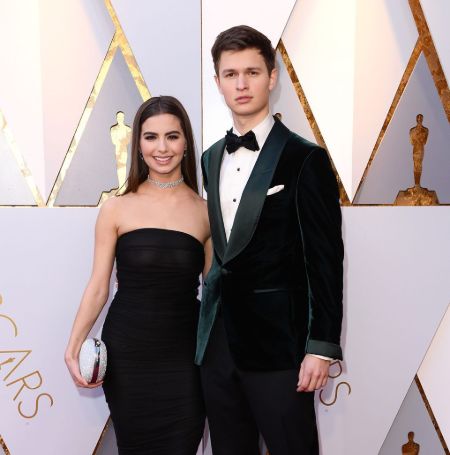 Young Ansel Elgort girlfriend is also a performer.
Photo Source: Pinterest
However, Komyshan is not the only one who is into dancing. As per Seventeen, her boyfriend Elgort might also love dancing, not only as a performer but also being the person who date a dancer.
Recommended: Scottie Pippen Wife - Who the Former American Basketball Player is Married to?
In 2015, the American superstar Ansel told ELLE, "I love when a girl is like, 'I can't hang out. I have to go to class.' And I go pick her up, and she's all sweaty in a leotard with her hair in a bun. That's the hottest thing ever," which might be his way to refer Violette.
Komyshan is Close to Elgort Family
The cute couple Violetta Komyshan and Ansel Elgort, don't feel shy to show that they are in a relationship. The whole world knows about them, and everyone appreciates it.
Komyshan is also close to Elgort family members. The two were captured celebrating Christmas Eve with Ansel family in the Instagram post of his sister Sophie Elgort on December 25, 2012.
Ansel and Violetta Worked in Couple of Projects Together
Violetta Komyshan made her appearance in different works of her lover Ansel Elgort. Her recent work was on the thriller movie Billionaire Boys Club, where she portrayed a supporting role in 2018. She also starred in his music video "Thief" in 2017.
Ansel Elgort - Thief (The Goldfinch)
Before that, Designer Amanda Uprichard brought the cute pair, Komyshan, and Elgort together to shot a beautiful video of them dancing and modeling with each other when they were in high school.
For more celebrity-related content, visit Glamour Fame.
-->