Who was Kyle Jacobs? How did Kellie Pickler's Husband Passed Away?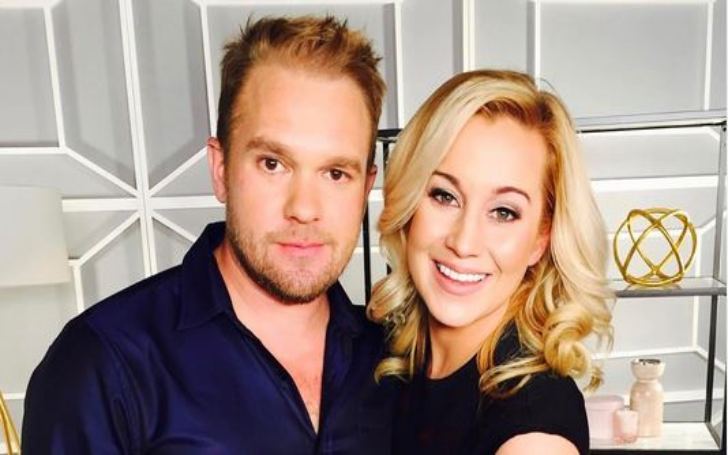 Kyle Jacobs was an American guitarist, pianist, and songwriter with a great career. His most focused genre in music was country music, and he sure nailed it. For Curb Music, Kyle served as a staff writer for Curb Music and created several hits for the record level.
Jacobs co-wrote the song More Than a Memory. The song became number one on Billboard's Country Singles chart and doubled his popularity. Some of Kyle's collaborated artists include Jo Dee Messina, Clay Walker, Kelly Clarkson, Kimberley Locke, and many more. Now let's dig into more detail regarding the late Country musician Kyle.
When Did Kyle Jacobs and American Idol Singer Kellie Pickler Meet?
Kyle Jacobs and Kellie Pickler, an American singer and TV personality, are one of the most popular couples in the music industry. The two remained married until Jacobs's death in February 2023.
Recalling their old days, Pickler and Jacobs encountered one another for the first time in the early 2000s. They were set up by a mutual friend and got attached immediately.
With the same musical background, Kyle and Kellie soon adopted a sweet connection and began dating. After that, the pair started appearing in several public places together. They even wrote several songs together and are still streaming everywhere.
On June 15, 2010, after almost three years of dating, Kyle proposed to the love of his life in the most romantic way. Jacobs and Pickler got engaged on a beautiful beach at sunset with loving music in the background.
Well, the response was a tearful and happy yes from the American Idol contestant. Interestingly their engagement date was also Kellie's grandmother's birthday which doubled their joy.
Kyle and Kellie announced the news through their respective social media accounts. People from around the world congratulate the pair on the new beginning of their life.
Surprised Wedding in the Caribbean
With their huge and eye-catching engagement ceremony, many people thought they would celebrate their marriage in a grand ceremony. However, the case was different. On 1st January 2011, they secretly eloped and married in a small ceremony.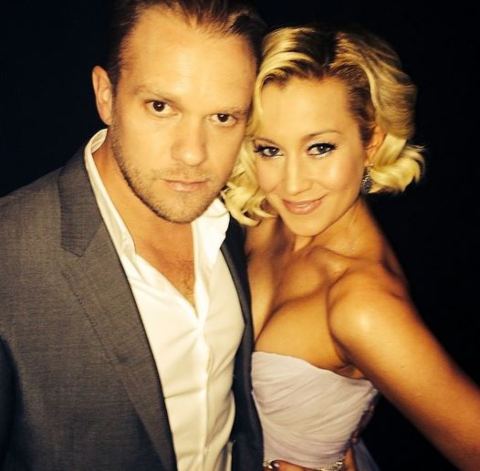 Their wedding was held on a private island in the Caribbean despite planning a huge Nashville ceremony. Regarding the surprise wedding, Pickler told US Magazine.
"It was perfect, because we didn't plan anything, I packed the wedding dress and he packed an outfit. We flew there and we didn't know what kind of cake we were going to get. it was the most incredible day of my life."
In 2015, Kellie and Kyle announced they were starring in a 13-episode of CMT entitled I Love Kellie Pickler! The reality TV show aired on November 5, 2015. Their chemistry is loved and well-appreciated by fans from all around the world.
Who is Kyle Jacobs's Wife, Kellie Pickler?
Like Kyle Jacobs, Kellie Pickler has already tasted success in music. She is an American singer and TV personality who gained recognition after securing sixth place in fifty seasons of American Idol. With her talents, the singer was immediately signed by BNA Records and 19 Recordings.
In 2006, Kellie's debut album Small Town Girl was released and sold over 900,000 copies worldwide. That particular album even got gold certified by RIAA, and many songs are listed on the Billboard Hot Country Songs charts. In 2012, Kellie was ranked as the fourteenth-best American Idol alumna.
Also: Antonella Barba, Former 'American Idol' and 'Fear Factor' contestant, Pleads Guilty of Possession of Fentanyl; Faces 10-Years Incarceration.
With her versatile personality, she has served in several reality shows, including Pickler & Ben, Celebrity Family Feud, The Mistletoe Secret Veggie Tales, and so on. In 2013, Pickler and her partner, Derek Hough, won the sixteenth season of Dancing with the Stars.
Also See: Bluegrass & Country Singer Arthur Gunn Owns the American Idol Audition
Kellie Pickler's Past Relationships and Affairs
Kellie Pickler is, for sure, a talented musician with a fan following worldwide. She has released four studio albums and done six official tours. Along with her wonderful career, she also grabs media attention with her personal life.
Before having wonderful married life with her late husband, Kyle, the singer had several past relationships. One of her most headline love life was with former Canadian professional hockey player Jordin Tootoo.
In 2007, they started their sweet love story and attracted huge attention. The former American idol star even visited Jordin's family in Nunavut, and everybody thought they were very serious. However, within a year of their romantic journey, they called it quits and parted ways.
Their separation was due to the former hockey player's sexual affairs with other women. Many believed Pickler's single Best Days of Your Life was written about the Tootoo.
Kellie's Husband, Kyle Jacobs, Died At the Age of Forty Nine
The talented singer, Kyle Jacobs, died in his Nashville home at forty-nine. According to the DEC of Nashville, the 911 call was received at 1:21 pm on 17th February 2023.
Upon arrival at Kellie's home, Jacobs died from a self-inflicted gunshot. According to the statement from the MNPD, his death is investigated as an apparent suicide, and more will follow up regarding the case soon.
The wife, Pickler, reported that she was awake and didn't see her husband and started looking for him. After the singer and personal assistant couldn't open the upstairs bedroom door, they called 911.
With the loss of wonderful life, many people mourn and send prayers to the Jacobs family. Some of the big and small artists paid tribute to the greatest musician.
Before his death, the country music singer uploaded a post on his Instagram and expressed gratitude towards Lee Brice after his song was certified platinum. The particular post read,
"Platinum?! SWEEEET!!! An amazing crew of incredibly talented peeps put this one together…Deeply honored to be a creative part of it…Thank you, Jesus!!!|
Recommended: Beloved Country Singer Roy Harper Has Passed Away
Stay Attached to Glamour Fame For More Relevant Content
-->