Big Bang Theory Actress Mayim Bialik Will Always Have A Special Place In Her Heart For Beaches
Published Wed May 22 2019 By Andrew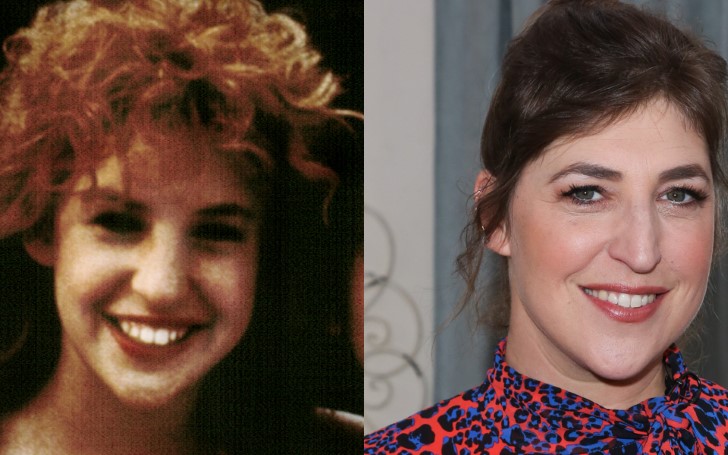 Wanna know the reason why Mayim Bialik is fascinated by beaches? We may have the answer to your question.
Mayim Bialik recently took to Instagram to share a throwback behind-the-scenes look at the iconic movie Beaches dating back to 1988 also letting the world in on the fact that her mother had to light her "herbal" cigarettes.
The 41-year-old who depicts the role of Amy Farrah Fowler on Big Bang Theory, posted the #tbt photo on Thursday previous work featuring herself and costar Marcie Leeds while at Coney Island.
The two had a reunion back in 2016 after spending 20 years apart. Moreover, the two also utilized their time together recreating their iconic opening scene. Bialik and Leeds were the leads for the iconic movie when they were just 11-year-old. The duo gave utter justice to the roles of Bette Midler and Barbara Hershey back in 1988.
Mayim Bialik Bids Goodbye To The Big Bang Theory By Sharing The Final Video Of Empty Dressing Room>>>
The two went on to contemplate their journey of life and where they had ended up. Furthermore, Leeds also opened about the fact that she was a practicing surgeon (she helped save Congresswoman Gabrielle Giffords' life the day she was shot).
After their iconic roles in Beaches, Leeds went on with her normal life and left show business to live a rather normal life. However, she didn't part ways with the glamour world without smooching Leonardo DiCaprio.
Elsewhere, Bialik went on to continue her acting career after taking a rather longterm break from the acting scene. She later returned to appear in numerous movies and TV shows including the widely acclaimed sit-com The Big Bang Theory which is bound to air its finale soon after 13 seasons in running. In fact, Balik holds an immense love for science as well with a degree in neuroscience.
Given that Beaches was her first acting gig, Mayim Bialik's attachment with the movie is kind of a given.
-->