Mayim Bialik Bids Goodbye To The Big Bang Theory By Sharing The Final Video Of Empty Dressing Room
Published Wed May 01 2019 By Eden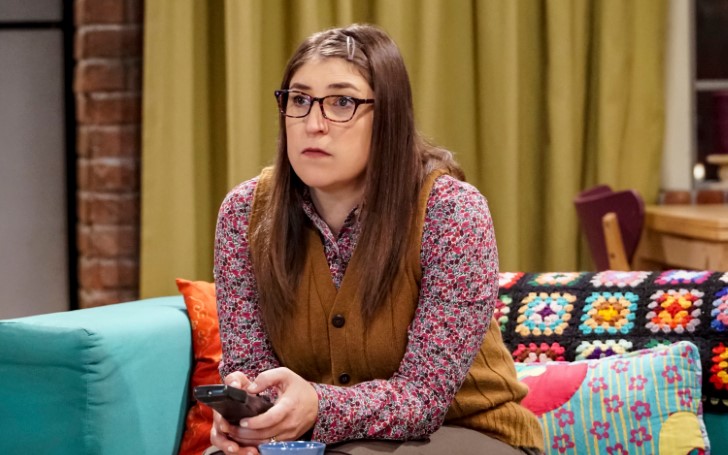 Mayim Bialik shares a final video of the empty dressing room as she says goodbye to The Big Bang Theory.
The Big Bang Theory star Mayim Bialik got us all fans teary-eyed as she posted a video of her empty dressing room while she gears up to say goodbye to the iconic sitcom.
The on-screen Amy took a break from sharing throwback snaps of co-star Johnny Galecki and gave us a tour as she moved out of her own private sanctuary that had become her home over the show's 12 seasons.
Mayim captioned the post: 'It is an overwhelming day to say the least. All of the feelings: gratitude, sadness, joy, excitement, grief…it's the end of a huge part of our lives and the beginning of who knows what.'
You Might Like: The Big Bang Theory Star Mayim Bialik Says She Was 'Surprised' By One Particular Scene
'Thank you to the millions of people who love this show. Thank you for the lessons we have learned from you all.
'Thank you to our writers for caring so very much about these characters you all believe in and trust.
'Thank you for making our family a part of your family's laughter, tears, and challenges.'
The 43-year-old actress continued: 'I get to play dress up for a living and I am so honored to be a part of this cast, this crew, this staff, and this wonderful show about how these brilliant characters live, think, and love. It all started with a big bang.'
Meanwhile, co-star Rati Gupta, who plays Anu on the sitcom, commented: 'All the hugs in the world to you, friend.'
Also See: Mayim Bialik Spent Thanksgiving with her Ex–husband, Michael Stone And His New Girlfriend
The final episode of The Big Bang Theory airs on 16th May on CBS.
-->