Why Bourne Might Be Worth Your Time More Than Bond
Published Fri Mar 08 2019 By David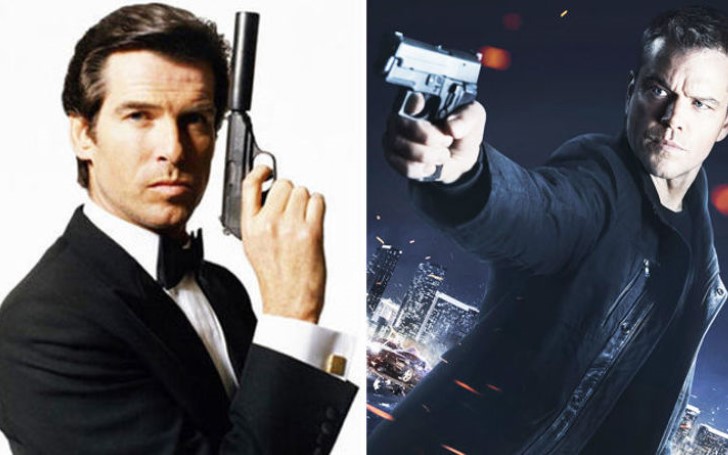 True if it wasn't for the legacy of 007, Hollywood would have never had the spy genre as adventurous and glamorous as the Bond movie has pictured it. But, is it really all drinks, girls, and gadget extravaganzas once you go into the undercover mission?? The reality may be far more different or for what it's worth it may be just another typical desk job in the name of classified operations. Though the film industry never works with that philosophy.
While the bond has its more share of dangers than the rogue CIA agent, Bourne, the former sometimes looks as if it is trying to shift itself to near supernatural flicks in the name of featuring close-to-death stunts and fights scenes. That may have changed with 2006, Casino Royale, but one another double agent franchise seems to be way more convincing than that of every other Ian Fleming's adaptation.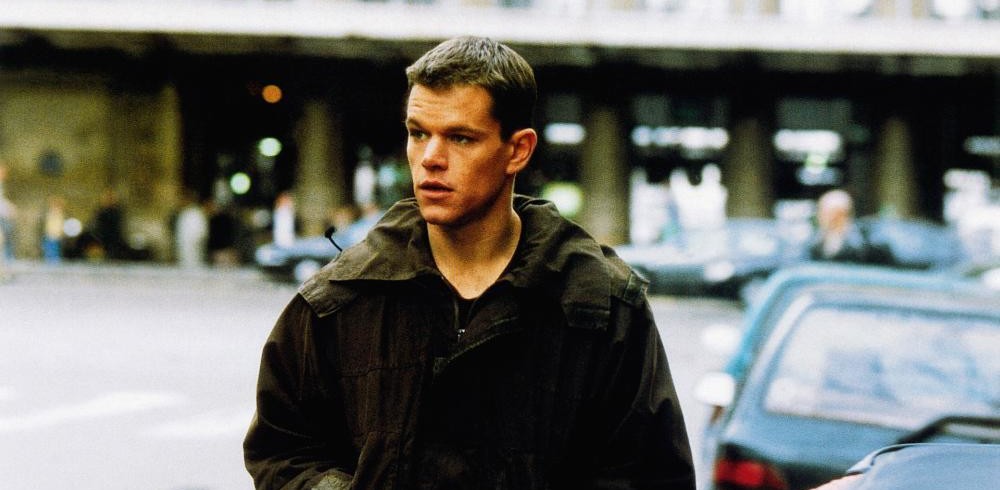 In March 2017, Matt Damon doubted upon a sequel, suggesting that people "might be done" with the character
SOURCE: Slash Film
Matt Damon and director Paul Greengrass' particular brand of spy story, the Bourne series introduced a whole new theme of espionage thriller in cinemas. James Bond may have been around a little longer, but, Jason Bourne's cinematic outings have been better on average and far more politically daring.
Don't Miss: Hellboy's Second Trailer Looks Very Promising
To simply put, "Bourne" is a way superior character to Bond. David Webb's story is a better compelling, for those who care more about the vigilante's adventure in the movie. David seems to be the guy whose adventure agrees more with the superficial notion of people towards the inner world of secret agents. Bourne wears usually generic clothes, is mostly seen in a crowd and lives under the radar for long periods only to appear later, to disclose the corruption taking inside the house.
He doesn't wander around the exotic location to pick up some designer outfit and bang some chicks before buying first-class train tickets to go visit his supervillain opponent, as Bond is normally seen doing. David has multiple identities and uses them, rather than boasting his name in a long pause; publicly anyplace that sells a vodka martini. Bourne has been always the first to sneak into behind the enemy lines than that of Bond always getting his covertness busted midway through the film.
Watch the fight between Bourne vs Desh (Bourne Ultimatum-2007)
He's also a better character; a one-woman sort of guy, who settled down with Bourne Identity's Marie (Franke Potente) and has remained basically single since her death in Bourne Supremacy. Women are not disposable either, as in Bond; even supporting actress like Julia Stiles or Joan Allen's CIA director keep recurring in repeated films, while in Bond Only Judi Dench's M had the same privilege until of course she also meets her fate in Skyfall (2012). Unlike sociopathic Bond, Bourne doesn't joke over the bodies of his foes.
Bourne is already haunted by his dark past—and his motive is never to confront one single baddie who is often forecasted way too earlier in the film. As such in The Bourne Supremacy (2004), Webb's entire drive is not towards his enemies, but towards a specific woman who may know of his real identity and also to them who he owes some sort of apologies.
Fans love the fantasy element to Bond, but often the alliance of 007 with those things makes him somewhat of an insensitive human being. The only reason people started to feel differently about the MI6 agent in the recent movie is due to its replicating works of action choreography, storylines; taken mainly from that of the Bourne franchise. (Be it either borrowing Greengrass' shaky-cam action style or the Bourne's coordinator, Dan Bradley, himself).
Also Read: Idris Elba Replaces Will Smith as Deadshot in 'Suicide Squad' Sequel
But even Daniel Craig's Bond couldn't keep the improvisation for long, as soon as he gets back to normal, wearing all those extravagant suits, cars, and women. Even when Bourne is at his worst of despair, he has somehow emerged as a victorious character in the movie yet the one who indeed leaves deep perspective of a government soldier.
On the other hand, Bond is often typically showcased as some form of larger than real life examples. He moves under the surveillance of powers, stands on rooftops in Whitehall and frequently appears before the Parliament. Helmsman, Paul Greengrass once described Bond as a movie which rather wants to imperialize its traditional settings through each of its new movies, and no matter how many times the franchise is rebooted, the cliché of his rich boy character never seems to go away.
Don't Miss: Top 10 Movies Guaranteed To Screw Your Mind
Bourne is a thorn to his masters' foot who is always shown as someone more likely to uncover the dirty tricks of the high ranking members; an issue which people very much like to see in the film.
-->