Why Chrissy Metz Is Partnering with Walmart
Published Tue Jun 09 2020 By Sea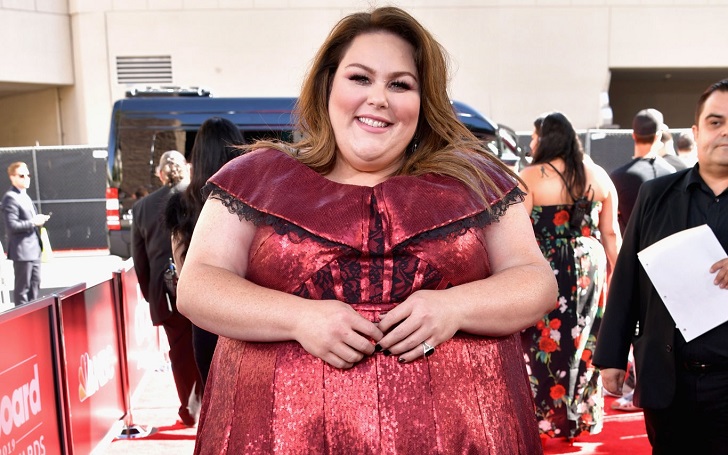 Chrissy Metz reveals why she partnered with Walmart, with her plus-size dresses line, aside from just with a confidence-inspiring style.
About a month ago, Chrissy Metz announced via social media that she was parting with Walmart to celebrate "confidence-inspiring style" and why she loves dresses more than anything in her wardrobe. But there's just more to it than not finding the right dresses for out-of-size women.
Her entire experience of her life of not finding the right dresses has been poured into this partnership, making sure any women considered outside of straight-size can shop for their favorite dresses and feel confident. She doesn't want other women to go through what she did. Plus, Walmart was a store she used to shop with her mom growing up in her hometown.
The 'This Is Us' star recently visited Gainesville, Florida, her hometown, and drove by the Walmart store she used to go shopping with her mom. "It was a place where we always shopped," she said in a recent interview with StyleCaster. "At that time, there weren't necessarily cute clothes for a chubby little girl. It's slim pickings when you have a budget that my mom was on as a single mom with many kids."
Related: Why Chrissy Metz Divorced Ex-Husband Martyn Eaden
Metz remembers the earliest part of the journey of the struggle for the right size was in middle school, when she couldn't fit into the pair of PE shorts. "They didn't have any give to them," she told StyleCaster. "Everyone was wearing them, and there was no alternative, so I was like, 'This is not going to be fun'."
"I'd go into stores with my straight-sized friends, and I wouldn't be able to fit into anything but necklaces or earrings. I thought I'd have to wear boys' clothes because there just wasn't any plus-size clothing, and if there was, you'd have to dress, like, 10 times your age."
Watch: Chrissy Metz Talks Her Music Career and Obsession with Fashion
The existence of no plus-size women in the clothing industry kind of made it harder for clothes to be available specifically for her size. "As a plus-size woman, I didn't really have somebody to look up to," Metz says. "Sixty-seven percent of women are considered outside of straight size, so if they're not being seen and heard, that's a problem."
Recommended: What Karen Gillan Wants for Her Character 'Nebula' After the 'Avengers: Endgame' Finale
"It's cool that there's an actual plus-size person who is behind a plus-size line and had experiences personally. Not just someone who's like 'Well, this can be advantageous because it can be lucrative.' But more of, 'This is my life'."
Stay tuned and connected to GlamourFame for more celebrity news and updates.
-->