Why Did Matt Damon Get Four New Tattoos? Learn Their Meanings Here!
Published Mon Aug 12 2019 By Travis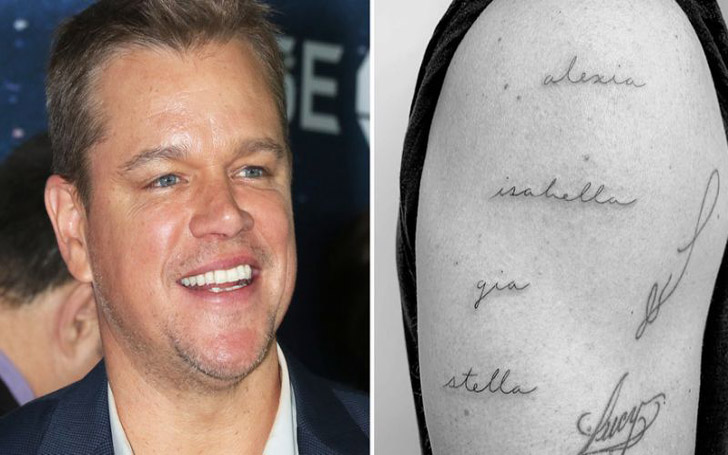 Matt Damon got four new tattoos and there is a sweet reason behind it.
Celebrities are pretty lousy with their tattoos; pretty few Hollywood celebrities really made wise decisions with their tattoos. There are more tattoo horror stories; then there are successful ones. Not everyone can rock a lower chest piece like Rihanna, not everyone can rock a sleeve-like Beckham, and very few can pull off a back tattoo like Angelina Jolie (looking at you, Ben Affleck.)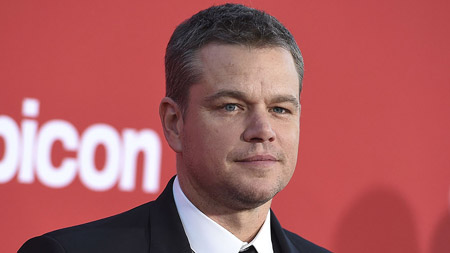 When it comes to tattoos, celebrities are not known to make the wisest of decisions. One thing they never understand is, sometimes less is more, and it is the exact philosophy Matt Damon is going with, which is extremely beautiful to see. Matt Damon made a wise decision as it relates to his new tattoo.
The Oscar winner got the names of his four daughters inked on his upper right arm. The names Alexia, Isabella, Gia, and Stella, are positioned sideways and right above his previous tattoo, Lucy, which was a dedication to his wife, Luciana Barroso. The tattoo was done by the famous single needle tattoo artist David Stone, based out of Los Angeles, who is also a favorite artist for many celebrities such as Lady Gaga, Joe Jonas and his recently wooed wife Sophie Turner, John Legend and his wife, Chrissy Teigen.
The artist shared a black and photo of the Good Will Hunting actor with a short caption which said he was honored to ink Matt. Instead of getting a huge chicken-dragon on his back (again looking at you Ben), the actor went for a sweet dedication for his children. The artist who goes by Winter Stone on Instagram shared another photo with the movie star, this one also black and white like all of his other photos, shows the two smiling after the inking is done.
It is not only Matt who got some meaningful ink, but also his wife, who got a matching tattoo with friend Elsa Pataky. The two formed a great relationship over the years, and they foursome spend most of the vacations together as well. Chris Hemsworth and Matt Damon don't share matching ink, but it is nice to see the Damon family is the sensible ones in Hollywood.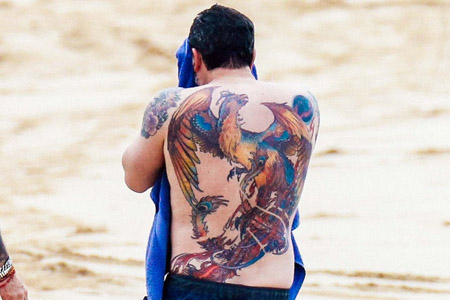 Ben and Matt are writing and acting in a 14th-century movie together directed by Ridley Scott; this will be the first writing gig the two are involved in since Good Will Hunting for which they both won Oscars. Ben is known for his hideous back tattoo, and Matt was asked about it by Trevor Noah, and Matt replied, "It's not one man's job to tell another man what he can do to his back. I support him in all of his artistic expression."
It is nice Matt is not influenced by Ben because we cannot handle two hideous back tattoos on lifelong friends. Thank god, the two friends got a drastically different taste when it comes to art.
-->