Why is Irina Shayk Reluctant To Share Pictures of her Boyfriend and Daughter on Social Media?
Published Thu Feb 28 2019 By Jessica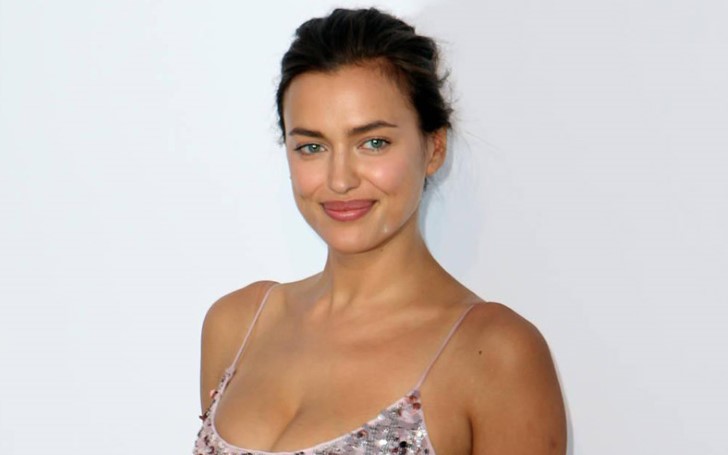 Reasons why supermodel Irina Shayk rarely posts pictures of boyfriend Bradley Cooper and their daughter on her social media.
It's not new celebrities preferring to keep their private life secretive and away from the limelight and public eyes. To name a few of those stars, Russian supermodel and actress Irina Shayk can be considered as one.
Anyone who follows Shayk on her social media, specifically Instagram where she has eleven million followers already knows the star only chooses to share glimpses of her professional life on the photo-sharing platform.
The 33 years old has never been found sharing any picture of her partner Bradley Cooper and one-year-old daughter Lea De Seine Shayk Cooper.
Irina Shayk and her boyfriend Bradley Cooper attends Oscars 2019 ceremony
SOURCE: Pinterest
As a matter of fact, she rarely ever made a red carpet appearance with partner Cooper who she dated since 2015, excluding the recent 2019 Oscars Award and the Golden Globes ones.
You may also like: Duchess Kate Middleton Looks Stunning in Shimmering $3000 Gown
However, after witnessing the couple's Oscars red carpet appearance, many fans quickly jumped to the conclusion expecting that they would get to see some of her personal life's glimpses on social media. But, apparently, that's only an imagination one can dream of.
To break it you, the model already mentioned in one of her recent interviews with Glamour that she intends to keep her relationship and overall personal things private and will always keep things that way.
Irina told the interviewer:
"I have a lot of friends who share a lot of their personal life on Instagram or social media, very publicly. I admire it and I think it's great – but I think it's all about personal choice."
She continued explaining:
"Because my work requires me to be out there, I just decided my personal life will be quiet. That's why it's called personal, because it's something for you and your family, and I feel happy with it."
Besides, the Russian origin supermodel also shed some light on her experience she faced after becoming a mother. Shayk mentioned how some of her friends teased her for sharing her professional revealing picture.
The 'one of the highest paid' models believes that being a mother does not mean to sacrifice their career or look a certain way.
Don't miss: Irina Shayk Reacts to Bradley Cooper and Lady Gaga's "Shallow" Performance
Irina stated:
"In this modern world, in the 21st century, I really believe that if you have a baby, it doesn't mean that you have to wear a longer dress,"

"One of my friends said, 'Oh, you just posted a sexy picture. You're a mum now!' And I just said, 'So what!'"
She further continued by giving a perfect explanation:
"I think it's really about who you are, who you wanna be and I really feel you just have to stick to your thing. I don't believe anyone should have to change just because you're a mother! No, I'm still me!"
So, there you go guys. Even if Shayk doesn't desire to share her personal life on social media, one should respect her decision and her personal choice.
-->