Why Is Jenelle Evans still Protecting her Abusive Husband, David Eason Despite Once Calling 911 On Him?
Published Tue Sep 03 2019 By Travis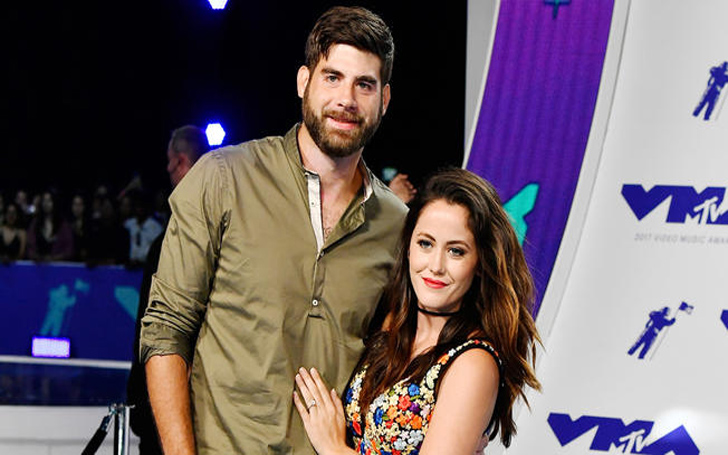 After numerous calls to the police, still Jenelle Evans sticks by her man!
In most of the domestic violence cases, the victim rarely files a complaint in hopes they can make their relationships work and also thinking the abuser will most likely change over time. But it is not the case most of the time when the victim doesn't file a restraining order; the problem then becomes a threat to the lives of the abused. Jenelle Evans is the victim of domestic violence caused by her husband David Eason, and still, the two are together.
The whole thing is mind-boggling to us, but still, let's recap to a time when Jenelle felt threatened for her life and called 911 on her husband. Ten months ago we heard a distressful call by Jenelle Evans about her husband pinning her down and harming her.
Watch: Jenelle Evans makes a hysterical call to emergency service to report her husband on physical abuse
During the late hours of the night, Jenelle called 911 and said her husband pinned her in the yard and she could hear her collar bone break. Jenelle also said she couldn't move her arm and her children are in the home, she also said her husband was drunk, and he was not holding any weapons.
The 911 operator said she was sending a police car and an ambulance to her home and told her to stay away from her husband till the police arrived. By the time the cops came knocking, David already left the house and Jenelle didn't file a police report for the incident. The police later stated they advised Jenelle what to do, but it was up to her whether she wanted to press any charges or not.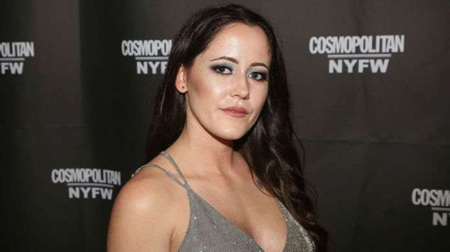 Source: Pop Culture
David caused bodily harm to Jenelle, and she was later admitted to a hospital, and still, she decided not to file any charges whatsoever and kept living with her husband and the four kids under their care. We've heard David and Jenelle fight over the years, on camera and read reports of their violent bust-ups off-camera but the whole 911 call was extremely distressing, and we feared for Jenelle's life. She is an independent woman though, and maybe there was some reason for her not wanting to see David behind the jail. There was also the fact David was drunk, and perhaps Jenelle rationalized the whole thing by saying this violent outburst and physical harm he caused was a one-off incident which she can manage.
But then again two months after the infamous 911 call, on 23 December 2018, Jenelle made another 911 call where she reported on her husband again. In the second calls to the emergency services, Jenelle said her husband David was outside, and he was smashing the front door after he got upset about an article he was reading on his phone. Jenelle's exact words were, "He's outside freaking out. He's smashing our front door trying to get inside."
Watch: The second call Jenelle made to the emergency services two days before Christmas
Even scarier was the fact Jenelle said their daughter Ensley who was two years old at the time was sleeping in her room while she was hiding in the attic. She also said she could hear him screaming and blamed her for taking his phone when the operator asked about her daughter, Jenelle said she could see her daughter from where she was hiding. Also, when the operator asked if her husband owned any guns, Jenelle answered in the affirmative.
The relationship between Jenelle and David is beyond toxic; the police said they responded to more than 25 calls from the home shared by the two couple in 2018 alone. Those two calls were serious, but they are not the outliers, they are only two glaring incidents in a serious pattern of violent behavior between David and Jenelle. The call to the police is like two calls a month average, people who love each other and when they are in a relationship fighting is inevitable but two calls per month average to the authorities to control the two's violent outburst is not healthy.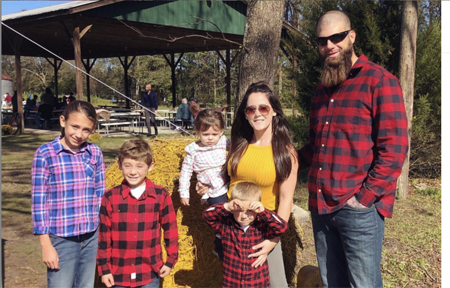 Source: Patheos
The problem in all of these outbursts is the fact the number the kids they care for in their home, they are the caregiver of four kids, and David is drunk and kicking in doors and almost breaking collar bones while their children sleep under the same roof. Now, David wants to get the custody of another son he birthed with his former girlfriend Olivia Leedham, and during the court case, the document submitted showed how much of a bad parent David was. After the loss of the custody battle, he is started a GoFundMe page to pay for the court expenses and get his son back, but it failed miserably with only $135 raised in four days. Thank god for sensible people, who don't want to send Kaden into an unstable home.
David should not be looking to take the custody of a kid who is happy with his mother; he should be working on trying to get his act together. But considering his past homophobic comments which got him kicked of Teen Mom and also recently calling Kailyn Lowry fat and gay, it doesn't seem like David is going to learn from his mistakes. As for Jenelle who protected her husband after he physically abused her by saying it was just a drunken misunderstanding, she needs to take responsibility for her kids and provide as much of a safe environment for them to grow as she can.
-->