Will Miley Cyrus' Black Mirror Song 'On a Roll' Become Her Biggest New Hit?
Published Fri Jul 05 2019 By Travis
'On a Roll' is making waves at the Billboard charts.
'On a Roll' was just a small song clip featured in the final episode of season 5 of Black Mirror. The episode which featured Miley Cyrus in a lead role as a pop singer met with a mixed reception by Black Mirror fans, but it seems the little snippet of the song has made an impact on the fans.
Miley played Ashley O in the episode, but instead of her performance, the song took a life of its own. The "On a Roll" meme took over the internet and the novelty of not having a whole song and just a funny little snippet of a song that is inspired by a metal band Nine Inch Nails was all that people could talk about.
In a time where social media dominated every aspect of ordinary life, a song called 'Head Like a Hole' getting its lyrics reimagined from "I'd rather die than give you control" to "Ridin' so high, achieving my goals," was something so funny that people couldn't stop talking about it. A song turned from an ear-numbing alt-rock to an industry polished pop inspiration song inspired so many memes that it was inevitable that Miley and Netflix released a full version of the song.
Watch: The music video for 'On a Roll' by Ashley O
Miley recently made the headline-grabbing music video for her song 'Mother's Daughter' which featured a bunch of diverse cameo by various people including her mother. The pop anthem is bound to make some waves with the song debuting at no. 54 on Hot 100; the song will be the latest hit for the former Disney pop star. But it seems the decision by Miley and Netflix to release the full version of 'On a Roll' coupled with its music video is going to overlap 'Mother's Daughter' to become Miley's biggest hit this year.
'On a Roll' it seems, is on a roll (get it?), a little snippet on a show covering the song by an alt-rock band is not something that is considered to have a lot of shelf life, but this seems to have caught on. From the episode's release a month ago the song is only gathering steam as it churns along. The song which saw its release on all DSPs and YouTube and after that it just blew up, garnering 5.4 million streams in a week, the same amount her single 'Mother's Daughter' hit.
Watch: The music video for the Miley Cyrus song 'Mother's Daughter'
With almost 300,000 spins in a weak, the song is slowly climbing the Spotify charts, and it eclipsed Miley's latest single. The song has caught on so well that Miley and her team are promoting both the songs.
The song itself feels so old and familiar that it feels like we knew a time when songs like these were radio staples. This feels so much like early 2000 when Disney was using all of its child actors to sing studio production heavy, sugary, bright songs that have resulted in so many artists coming out from that same mold. Miley herself is a product of that time when studio plants were so massive that they were the only thing that dominated pop music.
As the music industry evolved, people moved away from such music and songs, and when 'On a Roll' came out, it all felt so similar yet so far away. Miley who had a persona of Hannah Montana dabbled in this type of music before in her Disney days but ever since her meeting with Mike Will Made-It, she left that behind for her new sound that we are so familiar by now.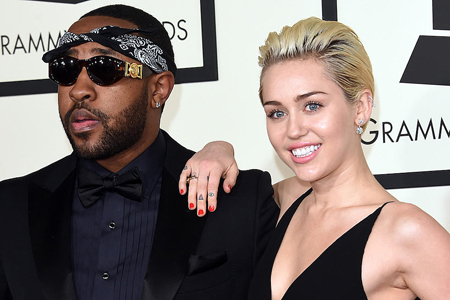 This episode was in a way also similar to that of the rise to fame of Miley herself. Dominated by people around her and not being able to do things out of character, 'Ashley O' and Hannah Montana are somewhat similar and maybe why this song resonated so well with the audiences. Also, this song is like an alternate history of what Miley Cyrus could've been if she had stuck out in her Disney pop stage.
When you see the video or her performance at the Glastonbury, then you can see that she is clearly not in her narrative. It's like she has transformed herself into a different person, and to hear a song by Miley where all her baggage is off, and she isn't precisely Miley, we can truly enjoy the song without the years and years of narrative attached to the name Miley Cyrus.
Also Read: Here's How Black Mirror's 'Rachel, Jack and Ashley Too' Connects With Other Episodes Including 'San Junipero' And 'Bandersnatch'
This is not a work of art, it is just a pop song, but the way we can both, draw parallels and contrast the work with other works of Miley, shows why this song truly has some staying power. Time will tell whether 'On a Roll' makes more impact on the pop charts but in anyway Miley will have two of the biggest summer releases of this year.
-->