'World's Hottest Gran' Shocks Followers By Announcing She's Just Turned 40
Published Sun May 05 2019 By Jessica
Alice Vasquez shocks her Instagram followers by claiming she just celebrated her 40th birthday.
Meet the hottest (as well as the youngest?) grandmother on the planet, Alice Vasquez.
Miss Vasquez shocked her followers on Instagram by claiming that she recently turned 40. And, if one looks at her pictures, they will certainly highly doubt.
A California based yoga guru who likes to claim herself as the 'hottest granny in the world' welcomed her first child at age only sixteen.
Recommended: Luann de Lesseps Has A Problem Following The Law
The dark-haired woman who is only forty obviously makes her a young grandmother, but it is her appearance that makes people question her age that she could be 40 for real.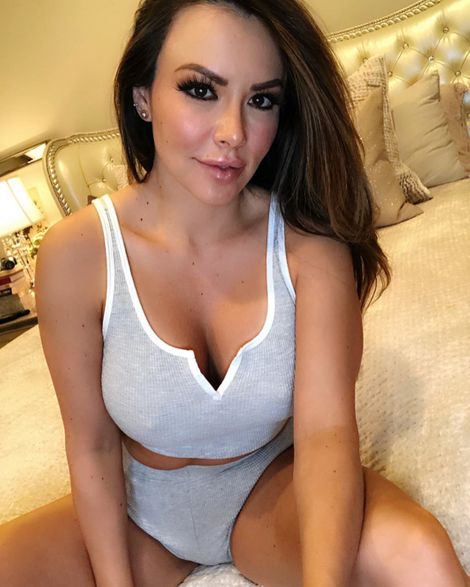 The hottest grandmom, Alice Vasquez.
SOURCE: Alice Vasquez Instagram.
As a matter of fact, this young grandma still emphasizes she is on the prime period of her life. And if you take a look over her social media, you would understand.
Speaking to Star Online, Alice said: "My 20s were a blur of young minded wild times and of course, consumed by being a young mummy, I was always on the go. Non-stop."
She added: "I don't even think I had a moment to think about my life. I was in survival mode."
In celebration of reaching the milestone age, she took to the photo sharing platform under the hashtag #fab40, writing: "Happiest at home, no place I'd rather be tonight✨ #birthdayvibes#myplace#homesweethome#fab40"
The young grandmom can be seen in a grey two-piece innerwear with a full makeover applied on her face.
Her lovely followers responded to post with tons of sweet birthday wishes as one of them wrote: "Happy birthday beautiful, 40 never looked so good! Hotter than most 20 years olds".
Also see: Hayden Panettiere Reportedly Gets Beaten By Boyfriend
In addition to her birthday celebration, Alice Vasquez flew to Las Vegas where she partied away in nightclubs, went for pool parties, and enjoyed some time at the strip club, Spearmint Rhino.
Impressively, Vasquez also explained that her birthday trip to the strip club was to show her support to the single women out there who work in strip clubs to make a living.
Explaining to why she is 'not your average 40-year-old' which is accurately accurate, Alice wants to "inspire women my age that we don't have to hide behind feeling older."
However, for Alice, yoga is not the only thing keeping her young and fit. The 'not your average' grandmom spent nearly $60,000 on surgeries to keep herself look young.
In an old interview, she did with Fabulous Digital, she said: "Young guys call me GILF, which means 'grandma I'd like to fuck', and 'hot grandma. They think I'm a similar age to them. So they are so shocked when they learn I am 39."
Adding: "When they found out I'm a grandmother as well they are even more shocked."
Don't miss: Dannielynn Birkhead, 12, Attended The 2019 Kentucky Derby With Her Father And Paid Tribute To Her Late Mother Anna Nicole Smith With Her Look
Meanwhile, whilst Alice spent her birthday weekend in Vegas with her girls and daughter, Kayla who too became pregnant when she was 16, her son Michael and his girlfriend babysit her three adorable granddaughters.
-->