You Could Get Arrested For Watching Avengers: Endgame On Reddit
Published Fri Apr 26 2019 By Chester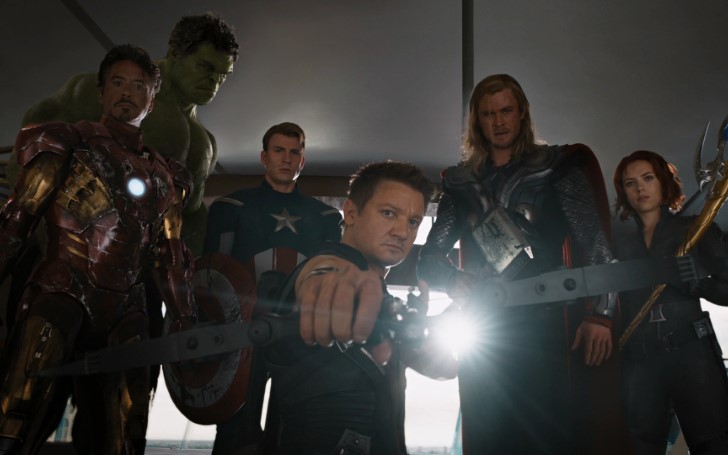 Marvel's most anticipated movie Avengers: Endgame sets a strict policy and bounds for leakers and illegal online viewers with its premiere release.
Recently after an anonymous user leaked parts of the Endgame on the internet leaving us with a huge array of spoilers, MCU (Marvel Cinematographic Universe ) has not set up a strict policy with actions for the cinema escapers precisely hackers.
Analyzing its massive ticket sales and cinemas reservation Avengers: Endgame is without a doubt going to be one of the greatest Sci-fi superheroes movies till date and the movie directors Anthony Russo and Joe Russo definitely doesn't want to spoil its taste and success with spoilers.
You may like:Russo Brothers Claim No Fan Has Correctly Guessed The Ending of Avengers: Endgame Yet!
Check out the exclusive Endgame trailer as the movie is recently out in cinemas.
So along with the entire Marvel team and FDA (Flim Distribution Association) came up with the strict copyright policy. The chief executive of trade body the 'Film Distributors Association' Mark Batey, shared the consequences of the illegal distribution stating,
"There's a perception that it's a victimless crime, but it's not. There are just a handful of super successes every year among hundreds of movies that are brought to market."
The executive added the consequences and the impact the production house has to face, "And when a film is copied or made available online, it reduces the value of that film around the world."
Find out:Scientists Explain What Would Really Happen To The World Following Thanos' Snap-In Infinity War
Jean Prewitt, a former US lobbyist also added: "The impact of piracy tends to play out differently and arguably more immediately on the independent sector than it does on the studios. The indies are totally dependent on local distributors in all countries to take the risk and invest in the making of a film before it is made."
'eOne Films' managing director Alex Hamilton added: "The audiovisual industry supports hundreds of thousands of people's livelihoods and if the industry has trouble supporting itself, it's going to put people out of work."
"People aren't pirating to make themselves better or put food on the table; they are doing it for recreational purposes. An individual has to acknowledge that their actions don't exist in isolation."
Watching Endgame on Reddit or anywhere other streaming sites is highly credited illegal in fact a part of cybercrime. It definitely is a bad deed as it takes a year-long of hard work for writing scripts, acting, plotting, VFX animations and so forth which definitely is a crime violating all their hard work and securities norms.
Avengers: End Game is the most anticipated and hyped movie of 2019.
SOURCE: Time
As well this is an important plot of the sequel as it's an end to a ten years long storytelling which started back from the Iron Man (2008). So, spoiling it or any illegal use such as privacy can definitely be troubling. So as there is a saying 'think before you ink' just be cautious because a small neglected crime can address you with a regretful and hefty lawsuit.
So, if you can't wait to watch Avengers: Endgame on cinemas and still seeking a loophole then be warned as streaming the movies on Reddit or any other online streams could get you arrested with a hefty lawsuit.
Recommended:Robert Downey Jr. Promises Avengers: Endgame Will Be The Most Unpredictable MCU Film Ever!
The movie started it's premiere from yesterday April 23 on several countries like China and subsequently on Europe yesterday and globally all around till Friday, April 26. So, guys buy the tickets, respect the artists and 'stop' piracy.
-->