Zac Efron is a New Cast in The Scooby-Doo Reboot
Published Mon Mar 25 2019 By roshan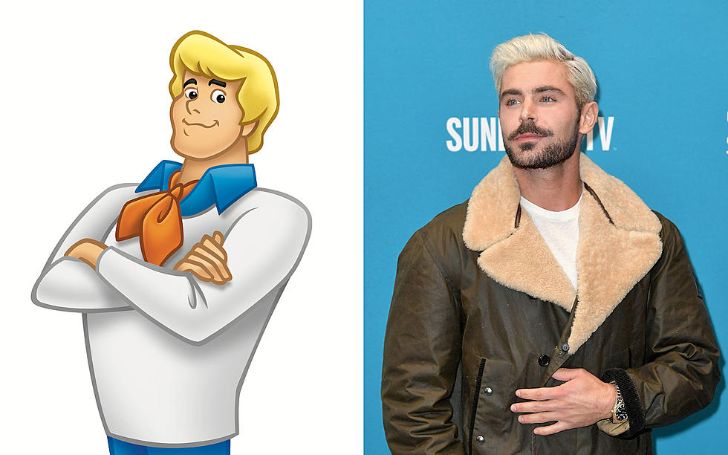 "Looks like we've got another mystery on our hands!" Well, not actually!
With the newest addition of the famed High School Musical star Zac Efron, the casting of the reboot of the crime-fighting cartoon Scooby Doo is now complete.
As the search has now almost come to an end, a number of Hollywood stars including the likes of Zac Efron and Amanda Seyfried are set to voice the main characters of the reboot.
Amanda and Zac, who is thought of dating an Olympian, will be playing the major roles in the animated sequel of the 1970s classic Scooby Doo.
After casting Efron and Seyfried, the Mystery Inc has now found all its members.
While the Baywatch star will voice Fred Jones, the Mamma Mia! star Amanda is set to voice Daphne Blake.
Shaggy, similarly, is played by Will Forte while the genius Velma will be played by Gina Rodriguez.
You Might Wanna See: Zac Efron's New And Wild Beach Bum Facial Hair Was Genuinely Inspired By A Panini
Following these casts, the Warner Bros are set to bring back the original voice-over for the hound. Hence, Frank Welker is once again set to voice one of the Scooby-Doo characters, Scooby in the upcoming reboot.
With all this, Tony Cervone will be the director for the reboot which will be named, "Scoob".
The world saw this mystery solving animated series first in 1969. Hanna Barbera was the creator of the original series Scooby-Doo: Where Are You?
YouTube: Scooby Doo Where Are You? Trailer
The newest addition Scoob will also revolve around the same storyline where the teens will try to save the world from the evil hands of Dick Dastardly.
The series saw its first reboot in 2002 where the movie was titled, Scooby Doo. Following this, in 2004, fans saw its sequel, Scooby Doo 2: Monsters Unleashed.
Recommended: Warner Bros. Sets December 2022 Release Date for 'Aquaman 2'
Primarily, the animated movie, Scoob, was set to release in the fall of 2018, however, the release date has now been changed to the spring of 2020 (May).
-->