Who is Zawe Ashton, Tom Hiddleston Fiancee? Learn Interesting Facts About Her
Published Tue Aug 23 2022 By sujan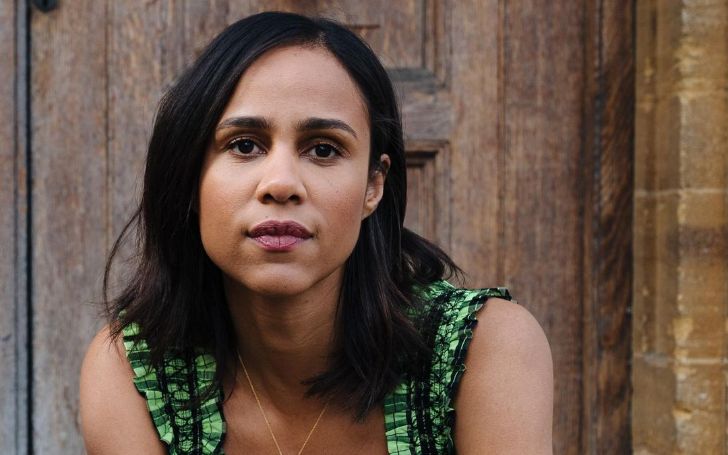 Who is Zawe Ashton? And all the details regarding her relationship here.
Zawedde Ashton, professionally known as Zawe Ashton, was born on July 25, 1984. She is an England-born English actress, playwright, and director. She is famous for her acting in comedy-drama and horror thriller movies. People also know her as Joyce Carol Vincent, a role in the drama-documentary film Dreams of a Life. She became broadly famous after the release of Fresh Meat and Not Safe for Work, a comedy-drama, and Velvet Buzzsaw, a horror-thriller movie.
Zawe Ashton's birthplace is in London. She was born to Victoria and Paul Ashton. Her mother, Victorica, is from Uganda, whereas her father belongs to English society. She has two siblings from her father and mother. Among them, Zawe is the eldest one. Similarly, she has been involved in filming and acting activities since she was six. She first joined Anna Scher Theatre School and later became a member of the National Youth Theatre. She completed her degree from the Manchester School of Theatre.
Besides acting and appearing in movies and series, Zawe also loves to write poetries. During her teen, she participated in poetry competitions, and in 2000 she won the London Poetry Slam Championship. Harm's Way was her first play shortlisted for the award in 2007. Zawe's other plays have been performed on different theatre stages. She was even elected as a Fellow of the Royal Society of Literature in 2021.
Tom Hiddleston And Zawe Ashton Engaged
Let's talk about her love life. Zawe Ashton is in a relationship with an English actor, Tom Hiddleston. They were co-stars sharing the same stage, but now they are engaged.
Zawe and Tom met on the set of Betrayal in 2019. If we study closely, most of the actors fall in love with their co-stars, and the same goes for Zawe and Tom.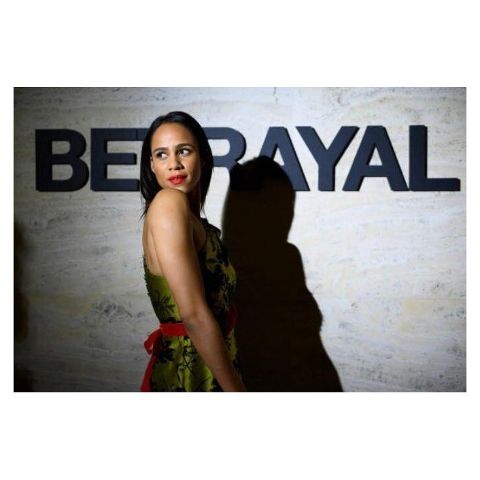 Tom Hiddleston fiancee Zawe promoting Betrayal.
Source: Instagram @zawe
Zawe hasn't been married to anyone to date. However, she is now engaged to an English actor, Tom Hiddleston. The exact date of their engagement is not available now, but during the BAFTA 2022 ceremony, other celebrity actors congratulated them for being engaged. In that ceremony, Zawa has a sweet ring on her finger which helped to confirm the news of her being engaged to Tom.
You May Also Want to Know: Is Tati Gabrielle Dating? Learn Her Relationship History
As for now, Zawe hasn't given birth to a baby. However, she and her fiancé are expecting their first kid together. Yes, Loki's star and Zawe are about to expand their family.
Zawe Ashton was The Youngest Award Winner
Zawe Ashton was the youngest of all awards winners who won the London Poetry Slam Championship. Her name was included in the "55 faces of the future" in Nylon Magazines in October 2022.
Zawe traveling by train.
Source: Instagram @zawe
Zawe last updated her Instagram post almost two years back in 2020, on June 22. Although she has been inactive for over a year, she has 101k followers on Instagram, and her account is verified, having a blue tick on it. She has a Twitter account under the username of zawe ashton daily, which might be a fan-made account.
On Broadway, Zawe Ashton Met Her Rumored Beau
After deciding to star in a Broadway production of Betrayal in London's West end and on Broadway, Zawe Ashton and Tom Hiddleston started dating and continued their relationship throughout the productions.
Rumors were going around. There was a significant amount of wild speculation. She did not know about a lot of things that were going on, and the couple did not appear to care that there were a lot of rumors going around about them at the time. Many things were going on that she did not know about.
Zawe Ashton is Very Conservative
Zawe Ashton has done a wonderful job of maintaining the level of privacy she desires despite working in the public light, which is not an easy task.
We can only assume that her grandfather is the Prime Minister of a country that has ingrained in her the importance of staying out of the public eye, keeping quiet about her private life in public settings, and letting things take their natural course. Additionally, she has done a fantastic job with it.
Zawe Ashton is a Write
She has had a passion for writing for her entire life. And she is skilled in it. She has been writing for as long as anyone can remember, but she decided to begin submitting her poetry to competitions when she was in her teens. When you consider the number of honors and accolades she received directly from her job, you can see why this choice was a good one.
Zawe Ashton is Interested in Arts
Zawe Ashton has always been interested in the parts of her education involving the creative arts, even when she was a child. Growing up, she was enrolled in an arts program, and she has always had the sense that she was meant to pursue work of this nature.
The actress has always found her interest in performing and writing, and we are so proud of Zawe Ashton because she knew from such an early age that she would be successful in pursuing both of those careers.
Don't miss: Millie Bobby Brown Celebrated her 18th Birthday with Boyfriend Jacob Bongiovi and Pals.
For more news and information related to your favorite celebrity, stay connected to Glamour Fame.
-->