Ziggy Marley Gives His Backing To Environmental Campaign Groups Like Extinction Rebellion
Published Tue Jul 30 2019 By Chester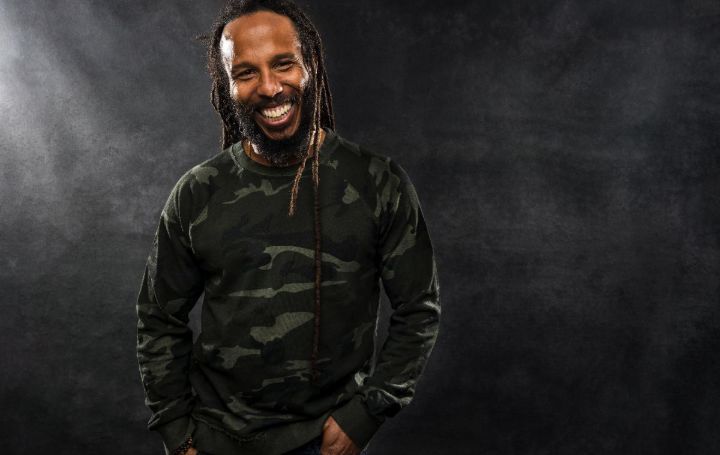 Jamaican musician and the leader of the band Ziggy Marley has been longtime an environmental activist following the footsteps of his legendary father, Bob Marley.
Ziggy Marley, the son of legendary reggae god Bob Marley, is up for a cause with Extinction Rebellion towards climate change and pollution.
The 50-years-old singer supports the protest against climate breakdown speaking up about the politicians and business corps who are neglecting the factors regarding climate change and pollution.
Ziggy shares, "I feel things like Extinction Rebellion are necessary," he told the BBC after headlining the Womad world music festival. He added,
We have to be more willing than those who are in a place of power.
The singer carries immense motivation within himself and we can hear the same vibe of love and patriotism in his soulful music too.
Lil Dicky's Earth Featuring Leonardo Dicaprio, Ariana Grande, Justin Bieber, And Many More Will Make Your Day >>>
On his 2018 album Rebellion Rising features songs with titles 'World Revolution' and 'The Storm is Coming.'
Later, Marley requested his tour management team to replace the disposable water bottles with reusable ones, accounting the impact it's causing to sea life.
"Now it's time for action really," he said. "But we have to find a really mass movement. We have to find a way. I know we can do it. We just need a push. That's what the album is about, it's a push."
In the festival, he played some of the environment-motived song from his album Rebellion Rising as well some of his father's iconic song such as 'One Love' which was loved by the crowd.
Elon Musk's Ex-wife Talulah Riley's Political Dystopia Shelved >>>
"I feel good that we keep it alive. His music is a part of us and a part of the world and the message still needs to be there," said Marley, who was 12 when his father died of cancer.
Extinction Rebellion: Will climate change protests force a response? - BBC Newsnight
Well our wishes with the Jamaican star for such good things he has been doing to all of us, saving earth and the environment.
What Famous Celebrities Think of the Persistent Issue of Global Warming >>>
Stay tuned and updated to find updates of the news.
-->