10 Times Big Bang Theory Broke Our Hearts!
Published Sun Jul 14 2019 By David
Big Bang Theory entertained audiences for 12 seasons as they enjoyed witnessing a group of nerdy scientists and physicists exclaim words and phrases we usually couldn't comprehend and talk comic books, Star Trek, and Star Wars in more prominent profundity than most people ever bother to do.
The series was, generally, absolutely and utterly entertaining as we watched the folks try and meet ladies, the girls put up with the guys' aesthetics, and the group experiencing everything from beginning families to winning the Pulitzer Prize. But similar to other sitcoms, there were a couple of intense, touching, and even deplorable moments.
As we finally accept the series will not be returning with new episodes, here's a look at ten times the Big Bang Theory made us choke to an extent instead of making us laugh.
10.) When Zack Asked Penny To Be His Surrogate
It seemed like an almost silly thought: that 'Penny's' (Kaley Cuoco) ex-boyfriend would turn up, approaching Penny to be a surrogate for him and his wife who are unable to procreate due to his infertility. But what really makes this story break our hearts is when Penny really thinks about it and has an important discussion with Leonard about not having any desire to ever have offspring of her own.
Also Read: 'Big Bang Theory' Actress Kaley Cuoco To Star In New Streaming Drama 'The Flight Attendant'
Leonard's (Johnny Galecki) disappointment as he attempts to correct his love for his wife with his apparent desire to be a father is truly tragic. Those who watched the entire episode know that Penny doesn't proceed with it (and they change their perspective), even after Leonard comes to terms with her choice. Furthermore, Penny announces that she's pregnant in the series finale, thanks to a happy mishap.
9 Amy And Sheldon's Split Up
'Sheldon' (Jim Parsons) may have taken 'Amy' (Mayim Bialik) for granted one too many times; however, when Amy chose to give up, it gave every one of us the feels. It stunned Sheldon, at last, causing him to acknowledge what he had.
Recommended: Jim Parsons Says The End Of 'The Big Bang Theory' Hasn't Sunk In Yet
It broke our heart even more when it was revealed that Sheldon had been planning to propose with an engagement ring in his drawer.
8 Sheldon Hiding In The Bathroom At His Own Birthday Party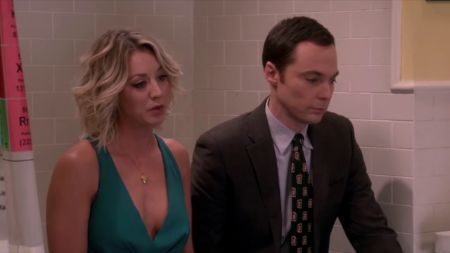 'Sheldon' told all of his guys that he didn't prefer surprise parties, but they chose not to listen and anyway threw one for him. It completely went the other way as Sheldon ran out of the room and hid in the bathroom.
Penny who was able to get through to Sheldon and assuage him in his desperate hours was the best snapshot of the series. But it was still so pitiful to perceive how Sheldon's past and growing up without many had really influenced him.
7 Amy Made Sheldon Realize People Just Tolerate Him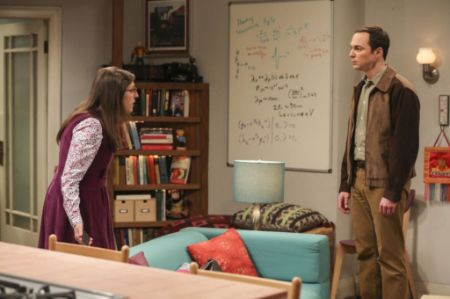 After Sheldon offends his friends by acting selfish, downplaying Leonard's and Penny's pregnancy's news, he has a heated moment of contention in his hotel room with Amy. Amy bursts and finally tells Sheldon he takes his friends for granted when in reality, they simply endure him.
You May Also Like: Big Bang Theory Star Mayim Bialik Reveals The Gift She Bought Herself To Remind Her Of Amy
Sheldon was clearly moved by her words, and finally realized he was being a twitch and thinking of nobody but himself, as he has throughout much of his adult life. It was a reality check for Sheldon, but just at the last possible second for him to use his Pulitzer Prize-winning discourse to make good with those who have supported him along the way and apologize in the grandest way possible.
6 The Death Of Professor Proton
'Professor Proton' was a role model for Sheldon when he was growing up. In a way, Sheldon carried a crush to the show and basically the inspiration behind him pursuing the physics. Then, later in life, Sheldon actually got to face the real Professor Proton.
And even though Professor Proton had transitioned into nothing more than an oblivious TV star, Sheldon still respected him. So when he learned of Professor Proton's death, Sheldon was quite sad.
5 Leonard And His Mother
It felt subtle not to feel Leonard's years of pain and neglect every time he faced his cold and estranged mother. A notorious neuroscientist and award-winning author, she instead used Leonard as her guinea pig through much of his childhood, experimenting on several ways to make an outcome for her research. Leonard's mother continued to do so even through adulthood, bringing up painful instances for Leonard.
Also Read: The Big Bang Theory's Jim Parsons Explains His Decision To Quit Sheldon Cooper
So whenever he saw her, it was glooming, especially in the last scene when Leonard finally realized he needed to pardon her in order to excel forward. They then hugged it out for probably the first time in a long time, if ever.
4 Leonard AND Penny's Break Up
Viewers all knew Leonard and Penny were meant to be together. So when they split up after Leonard had worked hard to win her affections, it was upsetting. Penny cried but what was even more distressing that it wasn't because they had lost the love, but because Penny believed she couldn't be what Leonard wanted and felt she wasn't good enough. What's more, it was after Leonard told her he loved her for the first time.
3 Sheldon Gave His Pulitizer Prize-Winning Speech
Sheldon's Pulitzer prize speech is a without a doubt one of the most touching moments in the series. It was so emotional and selfless, which are two qualities Sheldon had barely if ever, shown in the prior moments.
Recommended: The Big Bang Theory's Writer And Director Reveal The Reason Fans Didn't Necessarily Get Everything They Wanted In The Finale
Instead of bragging his abilities, smarts, and intellect, he shifted the spotlight to his friends who all helped him propel to his success in their own ways and allowed them each to take a bow. It broke our hearts mainly because it was a turn of event for the character, one which came at the very end of the series.
2 Howard And His Father's History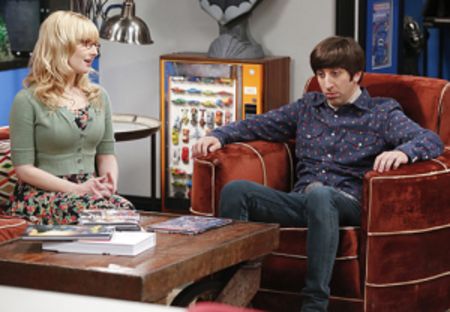 'Howard' (Simon Hellberg) sat his friends down and narrated them the story of his absent father, who abandoned him and his mother when he was merely a teenager, leaving him to spend much of his adolescence longingly hoping for his father's return (which never happened). On his 18th birthday, Howard's father had sent him a letter, but he revealed to the group that he destroyed it before ever reading what it said. However, not before he showed it to Sheldon.
The rest of the member than emotionally run through scenarios with Howard about what the letter might have meant. But the show never really showed out the truth, nor does Howard. And everyone else was just okay with that.
1. The Death Of Howard's Mother
Ostensibly the saddest moment of the whole show was when Howard heard of his mother's (Carol Ann Susi) death. What made it particularly miserable was that the majority of the feelings were real, as the actress who voiced his mother had passed away, in real life too.
It broke our hearts not only to see Howard's grief but that of all of his friends. Even Sheldon was unexpectedly good at consoling him (despite he always despised Howard) relating to Howard to look for his friends, as Sheldon didn't have any of those to do so when his own father passed away.
-->