'90 Day Fiance: Happily Ever After?' Star Ashley Martson Revealed The Details Of Jay Smith's Cheating Scandal
Published Wed May 22 2019 By Ruby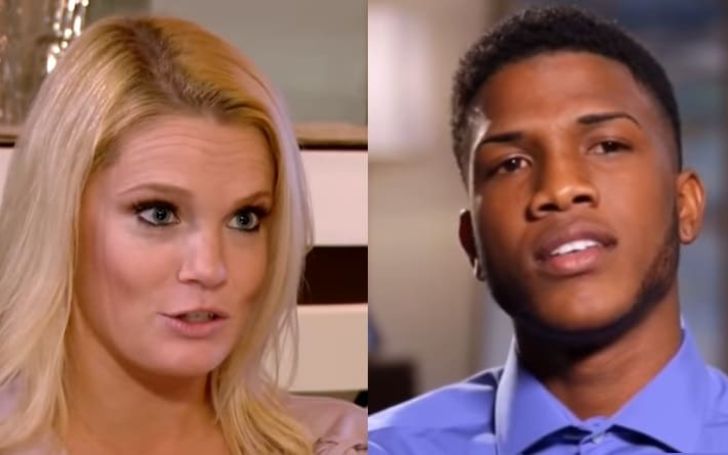 It seems like the drama between TLC's 90 Day Fiance stars Jay Smith and Ashley Martson is never-ending.
The mother-of-two Ashley Martson revealed that she's leaving her soon-to-be ex-husband and his cheating scandals that come with him via an Instagram post on 1st May.
For everything to be good, Ashley slammed her husband Jay Smith for heading to the strip club with her money including her car. That was the end of their marriage as she filed for divorce with her husband for the second time this year.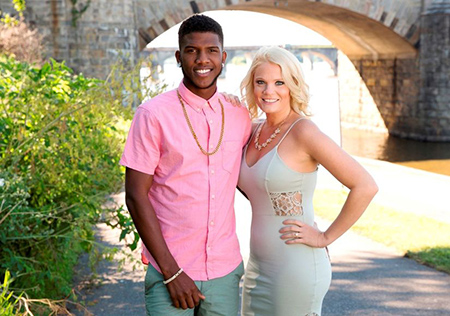 Ashley Martson filed for divorce with her husband Jay Smith for the second time amid cheating scandal.
SOURCE: Extra
The pair who were first introduced to fans on the sixth season of TLC's hit series has a significant age difference (as Ashley is 31 and Jay is 20), fans believed that it might be the reason behind their traumatic relationship.
Recommended: 90 Day Fiance Star Ashley Martson Files To Divorce Jay Smith Second Time This Year
Jay and Martson tied the knot on 16 May 2018 after spending just eight days together. Smith proposed Martson and she accepted without wasting time. So fast, isn't it?
Ashley Martson and Jay Smith sharing a passionate kiss on their wedding.
Soon after eight months of marriage, she filed for divorce on 11 January 2019 but withdrew the paper just the next day. As stated by E! News, Martson caught her husband using a dating app three days after they exchanged vows.
Also Read: 90 Day Fiance Star Ashley Martson Has Already Found A Brand New Man
She mentioned,
"I mean, when someone cheats on you, you don't automatically fall out of love with them. I know the smart thing to do is to leave him and that's what I'd tell anybody in my shoes."

"I really did—do—love him, but maybe he really did just want a green card."
As per the reports of a Pennsylvania court, the 31-year-old star filed for divorce the second time after she found him cheating her all again in April 2019. She addressed her followers,
"Behind every strong woman lies a broken little girl who had to learn to get back up, fix the broken pieces, and never depend on anyone."

"#bossbabe #fixyourcrownqueen #womansupportingwomen."
She wrote on her Instagram story,
"It's all fun and games until your ass gets deported."

"Have fun at the strip club with MY money and MY car you're driving around without a license!"
Amid personal distress and everything odds surrounded by, she shared some of the stunning images of her wedding photoshoots via Instagram and urged her fans not to get confused with the posts.
For everything good in days to come, the Pennsylvania native finally decided to walk away from her husband and his cheating scandals!
Meanwhile, this would most probably be the last time we get to call their names together!
-->