90 Day Fiance Star Nicole Nafziger Took To Instagram To Quash Breakup Rumors With Azan Tefou
Published Wed Sep 04 2019 By Chester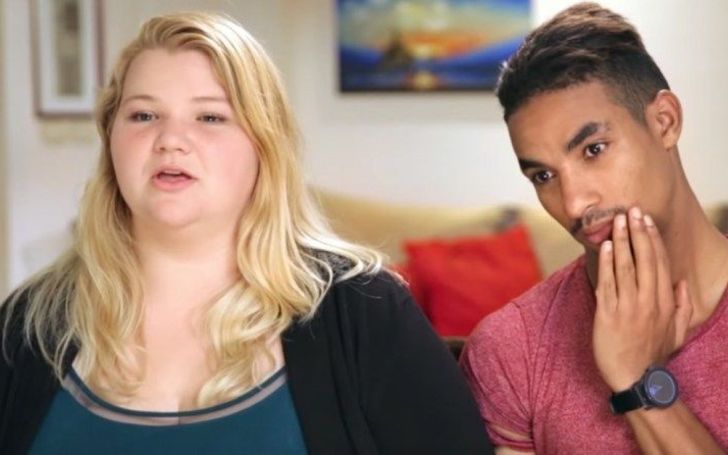 Reality star Nicole Nafziger has been battling a swarm of rumors recently.
90 Day Fiance star Azan Tefou who is engaged to longtime love Nicole Nafziger for several years, but still left to tie the knot has raised brows of many.
Fans now speculated the reason as Nicole's ongoing limy-feud with Tefou which is never stopping. One of the controversial couples on the Internet who were on the edges of their relation recently shared a mesmerizing screenshot snap of the their family love.
Some of you might consider a similar moment as an unhealthy relationship, but some are going through it for over a month and still going strong. If you are following the news you can notice Nicole revealing some shocking truth about Azan in '90 Day Fiance,' and sometimes her family going against their son in law.
That's not it! She even criticized her so-called fiance Azan not being his sugar mamma anymore.
On the other hand, Tefou canceled their romantic trip to Grenda, the opportunity to meet each other after many months. Nicole even had a call with Tefou, 25, to discuss the cancelation,
Nafziger asked Tefou,
So is everything OK with that family emergency?
Tefou answered,
Yeah. Thank God, like, really like, things are getting better now. Seems like everything's good." The lack of additional information about the family emergency has many fans wondering if its even real.
Nafziger:
That's good I was worried. I know my family's been asking what your family emergency is but I keep telling them that you and your family didn't want to talk about it. I'm just sad that I didn't get to see you like we planned. I was just excited.
Followers were sure the relationship was hanging as if a threat about to part them and Nafziger claimed and reasoned cancellation as "it as a family emergency."
But on the other hand, we reckon Azan Tefou recently shared he was already over with the relation is now face-timing his beloved cat.
SOURCE: @ALWAYSSNICOLE
So guys, what do you think about the relationship? Despite such ups and downs, will the relationship go strong or fizzle away like a sad love tale? Stay tuned and connected to find the update.
-->