'A Quiet Place II' Release Date Postponed Due to Corona Virus
Published Fri Mar 13 2020 By Eden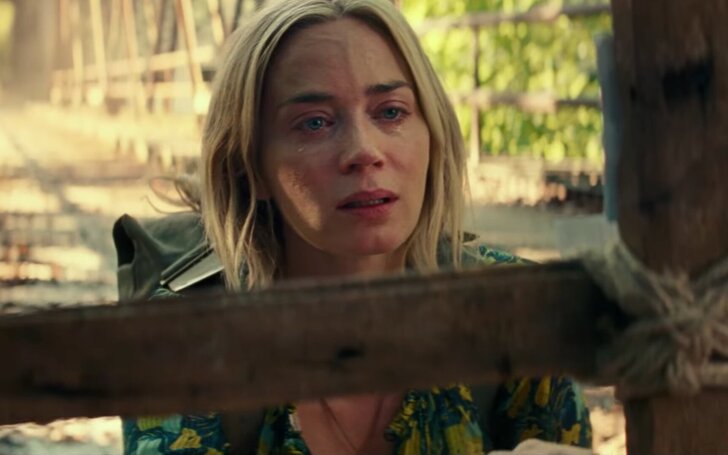 Corona Virus pushes back the release of 'A Quiet Place II.'
Another movie bites the dust amid the worldwide panic caused by COVID-19. The sequel to the science fiction horror 'A Quiet Place' (2018) is the latest film to face the impact of coronavirus.
In the light of the global pandemic, Paramount Pictures announced they've decided to delay the release date of 'A Quiet Place II.'
Watch: A Quiet Place Part II - Official Trailer - Paramount Pictures
The studio released a statement on Thursday, where they stated:
After much consideration, and in light of the ongoing and developing situation concerning coronavirus and restrictions on global travel and public gatherings, Paramount Pictures will be moving the worldwide release of A Quiet Place Part II.
The American film studio continued,
We believe in and support the theatrical experience, and we look forward to bringing this film to audiences this year once we have a better understanding of the impact of this pandemic on the global theatrical marketplace.
'A Quiet Place II' was scheduled to hit theatres on 20th March, Friday. However, the uncertainty now looms over how far back the movie gets pushed.
Check out: A Quiet Place Part II - Official "Wait Here" Clip
Directed by Emily Blunt's husband, John Krasinski, 'A Quiet Place' starred the married couple in leading roles. The movie revolved around the post-apocalyptic world, where a family is forced to live in complete silence as they hide from monsters possessing ultra-sensitive hearing.
The movie is not the only event hit recently. Earlier, Coachella Music Festival was postponed due to the spread of COVID-19. Similarly, TV networks began cutting out live audiences while Silicon Valley went into complete lockdown as well.
Meanwhile, Krasinski took to Twitter to reveal the delay of the film. He wrote,
As insanely excited as we are for all of you to see this movie…I'm gonna wait to release the film til we CAN all see it together!, So here's to our group movie date! See you soon!
The new release date of 'A Quiet Place II' is yet to be announced.
Visit Glamour Fame for more breaking news of your favorite movies and tv shows.
-->