Alexis Ren Talks About Understanding Her Body And How She Finds Her Favorite Meditation To Be Through Movement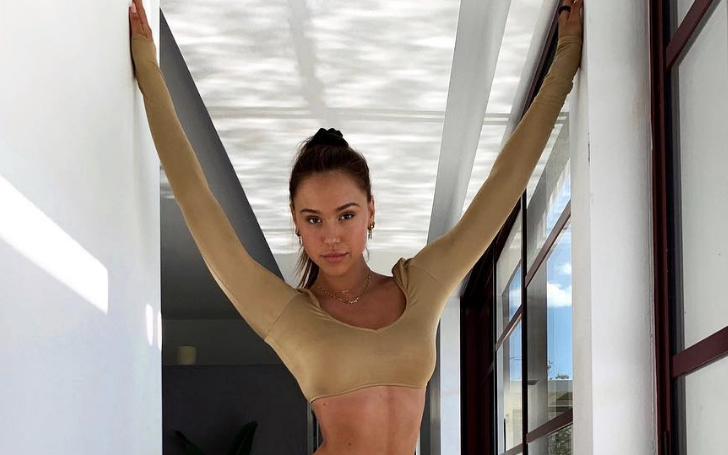 Alexis Ren promotes healthy lifestyle.
The goddess of Instagram, Alexis Ren, never cease to amaze us with her beauty and more thoughtful approach to life.
The 23-year-old Instagram model, who mesmerizes us with her beauty, took to her Twitter to inspire people to opt for a healthy lifestyle.
Alexis, who previously looked breathtakingly seductive on the beach, tweeted, "Movement forces me to breathe in rhythm with my body, as opposed to daily life when everything is trying to distract me from myself."
The Instagram model is suggesting she likes to work her muscles rather than staying idle for the whole day.
Alexis, who feels happiest in Alo Yoga outfits, further implied the today's lifestyle is very unhealthy and may distract people from their inner peace.
The 23-year-old model's tweet was overwhelmed with likes, and some fans even left comments.
One fan wrote, "That's the idea of kung fu."
Another fan wrote, "Alexis, the Spiritual Healer!!"
The next fan wrote, "Smart girl. Both are good. Still & moving meditation."
Well, fans were smart enough to spot the model is into meditation, but still, some fans find humor in almost every situation.
While we are scrolling through comments, we found one funny one. One commenter wrote, "Did Marianne Williamson hack your account?"
For people who don't know Marianne Williamson, she is the American lecturer, author, and activist.
The author has written 13 books, including four New York Times number one bestsellers in the "Advice, How-To and Miscellaneous" category.
All jokes aside, the Instagram model, who recently urged her fans to donate for the reforestation of Amazon, came up with a very positive message, and we hope it helped inspire many fans.
Moreover, we are getting to know the secret behind Alexis' immense beauty.

And more importantly, Ren herself always tries to send a good message to the world, promoting a healthy lifestyle. This whole thing just proves the model is beautiful inside and out.
-->