Amy Schumer Welcomes Her Very Own "Royal Baby" With Husband Chris Fischer!
Published Tue May 07 2019 By rhyss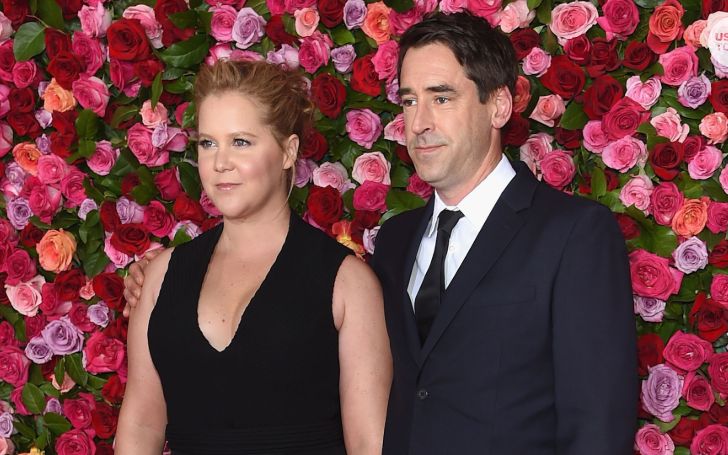 Congratulations are in order for Amy Schumer and Chris Fischer!
Amy Schumer and her Husband Chris Fischer welcomed their first child, a son. The comedian on Monday announced the big news through Instagram as she posted a picture of herself and her husband with their baby.
She captioned the photo, "10:55 pm last night. Our royal baby was born," called her son, a 'Royal Baby' an apparent acknowledgment to Meghan Markle and Prince Harry's, who also welcomed their first child just hours later.
View this post on Instagram
The Trainwreck star revealed that she is pregnant last year on October, eight months after walking down the aisle with Chris. Her husband is a cookbook author and chef who won the James Beard Award.
We're pretty sure many of you might be confused as to when did Amy announced the big news on Instagram. Well, we don't blame you because the big revelation was so well choreographed that it became invisible to normal eyes.
Apparently, one of her friend Jessica Yellin had shared the list of Congressional and Gubernatorial candidates and Amy's big news was at the bottom of the list.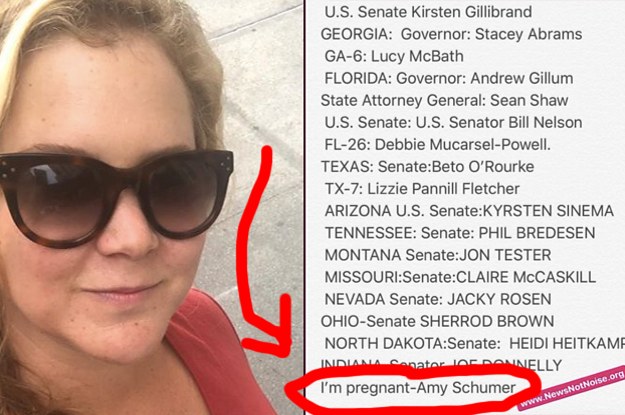 Amy Schumer announced she is pregnant last year in October.
SOURCE: BuzzFeed
Just a mere minutes before giving birth, Schumer shared two pictures of herself at the Metropolitan Museum of Art, where the 2019 Met Gala was being prepared.
View this post on Instagram
Though Amy's pregnancy journey ended with a big smile, there were a few hardships on the way.
She suffered from hyperemesis gravidarum, a condition, especially faced by pregnant women, in which you have vomiting, nausea, dehydration, weight loss and a build-up of toxins in the urine or blood during pregnancies.
Her pregnancy struggles even made her vomit in public bathrooms. Because of her struggle, she even had to cancel her tour dates.
Well, she has now given birth to a healthy baby boy and we once again congratulate the couple.
-->