Big Bang Theory Co-Creator Chuck Lorre Confirms New Spinoff Was Discussed Before Getting Scrapped
Published Mon May 06 2019 By Eden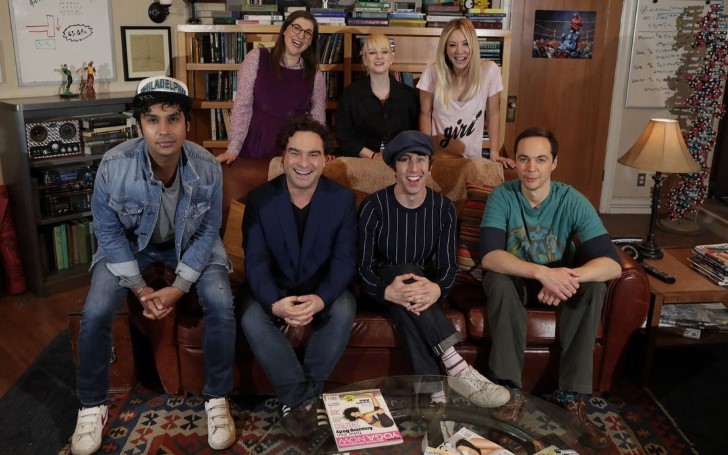 Big Bang Theory co-creator Chuck Lorre reveals discussions over new spinoff took place before getting scrapped; here's why!
The Big Bang Theory co-creator Chuck Lorre considered a new spin-off on the present day as a successor to the soon departing sitcom. However, he ultimately scrapped the idea after opting to put quality ahead of commerce.
Back in January, it was widely reported the network was very much open to expanding the Big Bang Universe with a second offshoot, joining prequel Young Sheldon, as confirmed by CBS entertainment president Kelly Kahl.
You Might Like: Mayim Bialik Bids Goodbye To The Big Bang Theory By Sharing The Final Video Of Empty Dressing Room
Speaking of Lorre and studio Warner Bros., Kahl said - "The ball is squarely in their court. If they want to talk to us about it, we are here to listen."
Watch: The Big Bang Theory 12x22 Promo "The Maternal Conclusion" (HD)
Lorre who appeared at Big Bang's wrap party last week explained to TVLine the reasons the spinoff failed to materialize. He maintained, "Unless there was a creative reason to do it — a wonderfully creative reason to do it — then the only reason [to do it] is economics, and that's not good enough."
Also See: The Big Bang Theory: Why Sheldon & Amy SHOULDN'T Win the Nobel Prize!
The TBBT creator added, "This is hard work. And if you're going to do it, you gotta love what you're doing; you've gotta be passionate about it. And if you're just chasing money, that's not enough."
The sitcom giant also recalled how he "kind of lost it" during the final Big Bang Theory taping on Tuesday when he banged the clapboard and yelled action on the episode's final scene. He admitted, "I almost couldn't do it. My hands were shaking. I didn't know that [level of emotion] was coming."
Also Read: The Big Bang Theory Director Sheds Some Light On The Final Episode Of The Series
Lorre fighting back tears continued, "The show meant something to us. Everybody who worked on the show cared about the show; nobody phoned it in. And it's hard to say goodbye that."
The Big Bang Theory series finale is scheduled to air Thursday, May 16 at 8/7c on CBS.
-->