BMI's 67th Annual Pop Awards: Sting And Imagine Dragons Are Honoured!
Published Thu May 16 2019 By Chester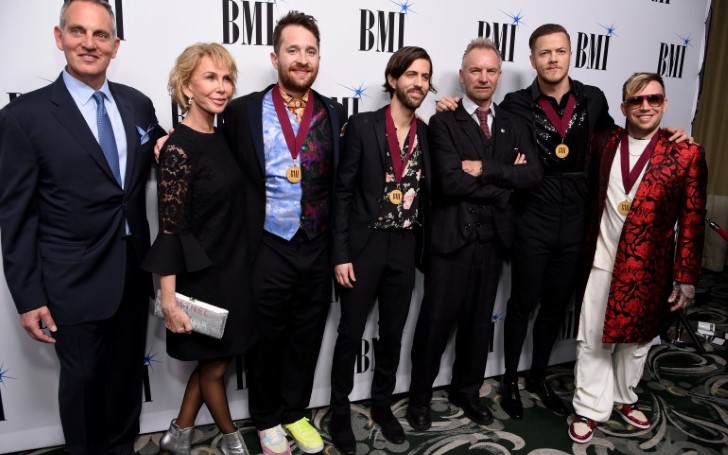 BMI 67th Annual Pop Awards honored iconic musical stars including Sting and Imagine Dragons.
Recently on Tuesday, BMI's 67th Annual Pop Awards honored two of the Hollywood prominent singers 'Sting' and 'Imagine Dragons' for their wonderful contribution to the music industry.
The star-studded ceremony was held at the Beverly Wilshire Hotel in Beverly Hills. The musical ceremony honored legendary band 'The Police' with the 'Most Performed Song' for "Every Breath You Take" out of 14 million other musical works.
BMI is pleased to celebrate an evening of exceptional songwriting at its 67th Annual BMI Pop Awards.
SOURCE: One News Page
Gordon Matthew Thomas Sumner known as Sting was the lyricist, lead singer, and bassist of the late 70's rock band Police from 1977 to 1984.
The Reason Jennifer Lopez Represented Black Music History at the Grammys >>>
Sting, 67, joined the bash with his wife Trudie Styler where she shared 'she feels lucky to be the member of the community of songwriters'.
Check out Sting 67th Annual BMI Pop Awards on Wednesday.
The 'Shape of My Heart' hitmaker later started his solo career in 1985. As a matter of fact, Sting's individual career was also successful as he delivered some of the songs on Billboard top 100 with hits like "Fields of Gold", "Russians", "Be Still My Beating Heart" and so forth.
In the musical event, Matthew performed an acoustic version of his superhit song 'I'll Be Missing You' that topped the worldwide chart.
BTS and Halsey lead new pop generation at Billboard Music Awards >>>
Eventually, Frontman of Imagine Dragons Dan Reynolds was honored with 'BMI President Award' for their top-performed songs of the year 'Thunder' and 'Whatever It Takes' from their LP 'Evolve'.
Check Out: Imagine Dragons and Sting together on 67th Annual BMI Pop Awards
The band was appreciated for their impressive career achievements, which includes 35 million singles and 12 million albums sales. The band performed their hit songs such as 'Believer', 'Radioactive' and 'It's Time' on the event.
In a similar fashion, musical artists like Adam Levine, Taylor Swift, Luis Fonsi, Kenny Chesney, Ludacris, and Pink were also credited with President Award.
You may like: The Full List Of Winners At The Billboard Music Awards 2019 >>>
Some of the musical artists like Bebe Rexha, Florida Georgias and Joshua Miller were acknowledged with BMI's 'Pop Song of the Year Award'.
-->