Botched's Dr. Paul Nassif Says He Will Fix Comedian Artie Lange's Flattened Nose If He Stays Off Drugs!
Published Mon May 27 2019 By David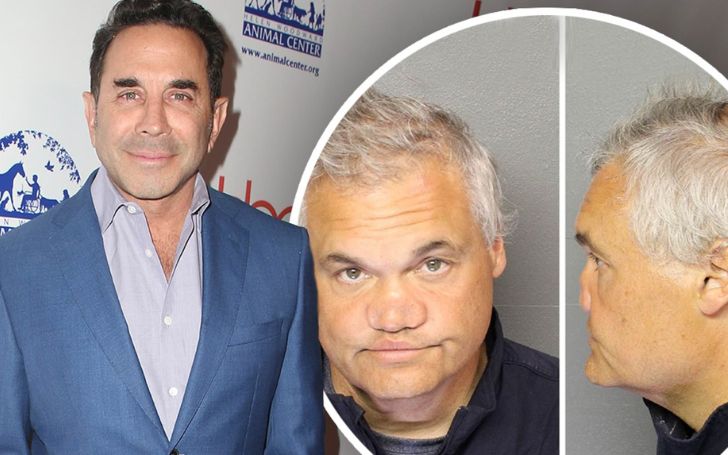 Dr. Paul Nassif, a celebrity surgeon from the E! reality show, Botched says he will fix comedian Artie Lange's flattened nose if he manages to stay off drugs!
Comedian Artie Lange's doctor Paul Nassif says he will fix his patient's flattened nose - if the comic can stay off drugs.
On Sunday, Nassif told TMZ that Lange has a 'saddle nose deformity', a condition common with boxers and people with cocaine addiction.
Stand-up comedian and actor, Artie Lange is suffering from a saddle nose deformity.
Nassif added Langie, who appeared on The Howard Stern Show from 2001 until 2008, would have to keep his nose clean, literally, for the procedure to redeem his nasal disfiguration.
Also Read: Howard Stern Explains How Bernie Sanders Saved His Career
The doctor said, 'When someone comes in that does have a drug problem, you have to make sure that all drugs are stopped for a prolonged period of time. If we fix his nose, and then you start introducing it into the nose again, it will collapse, but this time only worse.'
The California-based plastic surgeon also said he would only fix Lange's nose if he becomes applicable to go through the operation.
Dr. Paul Nassif, a famous Californian surgeon says he will fix Lange's nose if the comedian is able to stay off drugs.
Other peers of Lange also had their opinion on the comedian's arrest last Tuesday in Essex County, New Jersey, following an unspecified violation in a drug program he was ought to participate amid his ongoing court issues.
Lange's predecessor on The Howard Stern show, Jackie 'The Jokeman' Martling, told New Jersey 101.5 that when he arrived home (earlier this week) after spending more than two weeks on a Greek cruise, he got a flood of messages about Lange's recent arrest.
You May Also Like: Howard Stern Reveals Firing Artie Lange When Artie Needed Him Most
Martling said he couldn't believe if Lange's detainment was real given that the incident had happened so many times. Jackie had left the radio juggernaut in March of 2001, about seven months before Lange was hired as a full-time on-air personality.
Martling added he hasn't had contact with Lange in some time. He said addict often cut off all ties with people once they are back into the soup.
Jackie Martling (left), the predecessor of Artie Lange in the stern show says he hasn't had contacted the comedian in years.
SOURCE: Radar Online
Lange's former co-star (from the Stern Show) John Melendez said through his show, The Stuttering John Podcast, that he remains supportive of the comedian after a few turbulent years in which they had publicly feuded through Twitter and their respective podcasts.
Melendez explained it was Lange's continuous trashing that ultimately led him to fight back. He also admitted to giving some verbal threats to Lange.
Melendez added Artie often texted him kind messages, followed up by digs in which he used to boast that he was a better comedian, actor, and writer.
Don't Miss: Olivia Munn Reveals She Received Call From Brett Ratner Before His 'Howard Stern' Apology
John, nevertheless insisted Artie will never be a better writer than him and said that he still loves Lange. Melendez said he has forgiven Lange and is also praying for his quick recovery.
-->