Howard Stern Reveals Firing Artie Lange When Artie Needed Him Most
Published Sat May 11 2019 By Chester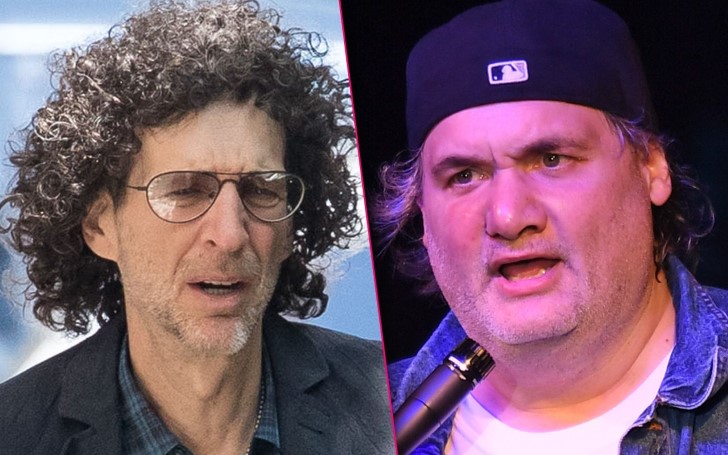 Howard Stern - I fired Artie Lange when he needed me the most."
Recently Howard Allan Stern has been trending all over social media, all credit to his new biography.
If you've been updated with the tragic story of Comedian Artie Lange then you might know the downfall of the beloved comic since her got fired Stern's radio over a decade ago.
American television personality Howard Allan Stern (Left) and Arthur Artie Lange (Right)
Source: The Hollywood News
Fans were shocked by the news reports regarding Lange back in the jail after failing the court-ordered drug test.
Prince Harry Opens Up About Missing Late Mother Diana After Royal Birth >>>
Artie, 51, was found guilty in the test and consequently punished to lock behind the bars for sobriety.
Artie Lange Opens Up About Post-Rehab Cocaine.

SOURCE: The Wrap
Now he is sentenced to jail for his sobriety failing court-ordered drug test.
"What's happening with Artie makes me very sad. We've lost touch, and that's my doing," Stern shares with the New York Times this week.
Netflix is Creeped Out By Viewers Admiring Serial Killer Ted Bundy >>>
The 65-years-old author shares,
"I got my fingers crossed for the guy. And it wasn't a clean break."
While Allan confesses his responsibilities for cutting off a close friend during his need, he insists that he tried hard to help Artie to maintain his profile weighted in reputation.
Howard Allan Stern is an American radio and television personality, producer, author, actor, and photographer.
SOURCE: Gawker
"When Artie left, Howard kind of felt betrayed in a sense," the reporter shares.
"Like Artie had all of these opportunities and all of these changes, but he let his addiction get to him."
Stern shares that he gave Lange with multiple choices that eventually helped him reach the final decision.
"He ruined every chance he got," Dirty Work star shares his shares that Artie was digging his own grave and simultaneously he had no choice but to let him go."
The Russo Brother Explain Those Emotional Final Moments In Avengers: Endgame >>>
As fans know, it's certainly not the first time Lange's been in sobriety treatment but those who know the comic best say he remains hopeful. We hope the artist shortly gets out of his drinking addiction and enjoys a happy life.
-->