Breaking Down Kunal Nayyar's Fortune: Inside the Actor's Financial Success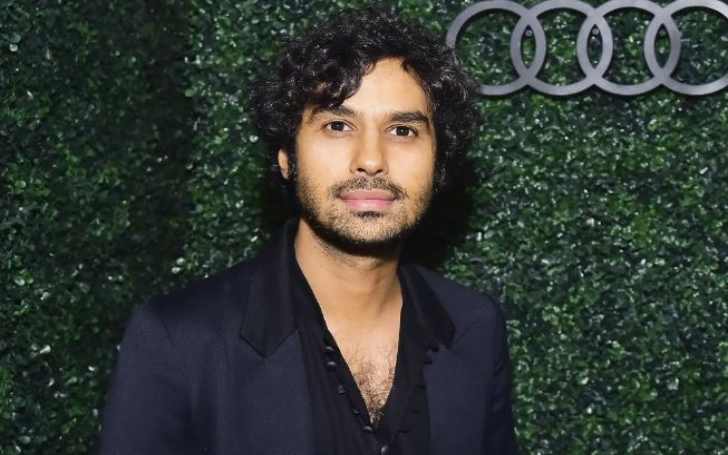 Kunal Nayyar is an accomplished British-Indian actor renowned for his portrayal of Rajesh Koothrappali in the immensely popular television series, "The Big Bang Theory." Born on April 30, 1981, in London, England, Nayyar's rise to fame can be attributed to his charismatic and endearing portrayal.
Kunal's comedic timing, coupled with a distinctive British accent, made him a standout character on the show. Beyond his television success, he has also ventured into theater, voice acting, and film, showcasing his versatility and talent in the entertainment industry.
Kunal Nayyar Has a Net Worth of $45 Million As of 2023
Kunal Nayyar, the British-born Indian actor, boasts an impressive net worth of $45 million. His claim to fame stems from his iconic portrayal of Rajesh Koothrappali in the CBS sitcom "The Big Bang Theory," a role he inhabited from 2007 to 2019.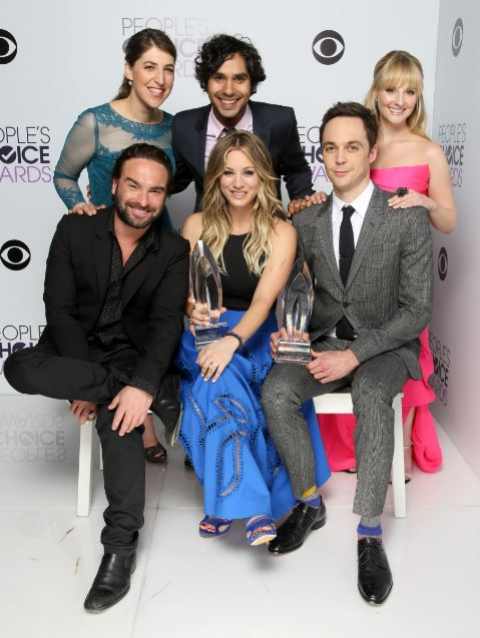 Beyond acting, Nayyar is a versatile talent, doubling as a writer. In 2015, he published the captivating memoir "Yes, My Accent is Real: and Some Other Things I Haven't Told You."
Furthermore, he co-authored the successful play "Cotton Candy," which garnered critical acclaim upon its debut in New Delhi, India. With an estimated annual income exceeding $3 million, Kunal Nayyar's multifaceted career continues to thrive.
His Salary in The Big Bang Theory Per Episode and Season
During the pinnacle of his career, Kunal Nayyar commanded an impressive $800,000 per episode for his role in "The Big Bang Theory." This translated to a staggering $18 million per season, firmly establishing him as one of the highest-earning actors globally.
In the latter seasons, his earnings soared even higher, reaching an astonishing $20 million per season. In a 2017 report by "Forbes," Kunal, alongside his co-stars Jim Parsons, Johnny Galecki, and Simon Helberg.
Each of them raked in a jaw-dropping $1 million per episode, solidifying their positions as the four highest-paid actors in the television industry.
Was Listed as Third Highest Paid TV Actor By Forbes
In both 2015 and 2018, Forbes recognized Kunal Nayyar as the third-highest-paid television actor globally.
His earnings reached an impressive $20 million in 2015 and soared to a remarkable $23.5 million in 2018.
Kunal Nayyar Movies and TV Shows
Kunal Nayyar, renowned for his role as Raj Koothrappali in "The Big Bang Theory," has had a diverse career. He made a notable guest appearance on "NCIS" and voiced characters in "Ice Age: Continental Drift" and "Trolls."
Nayyar also co-hosted the Tribute to Nerds show and starred in the off-Broadway production, "The Spoils." In 2015, he published a memoir, "Yes, My Accent is Real," sharing his journey.
He continued to expand his acting portfolio, joining the cast of "Criminal: UK" and the thriller series "Suspicion." In 2021, Nayyar was announced as the lead in "The Storied Life Of A. J. Fikry," showcasing his versatility in entertainment.
His Movies Earnings and Collections
In 2012, Kunal Nayyar lent his voice to the animated film "Ice Age: Continental Drift," which achieved a remarkable global box office gross of $879.7 million, exceeding its $95 million budget.
Furthermore, in the world of animation, Nayyar also contributed his voice to "Trolls," which garnered a total of $346.9 million worldwide against a budget of $125 million.
Similarly, his involvement in the sequel, "Trolls World Tour," resulted in a respectable $48 million in earnings, considering its $110 million budget. These successes underscore Nayyar's significant contributions to the animated film industry.
Is Award Winning Actor For Sure
Kunal Nayyar has garnered accolades throughout his career. In 2003, he earned the Mark Twain Prize for Comic Brilliance at the American College Theater Festival. His talent on the West Coast also earned him a Garland Award for Best Male Lead in the play "Huck and Holden" in 2006.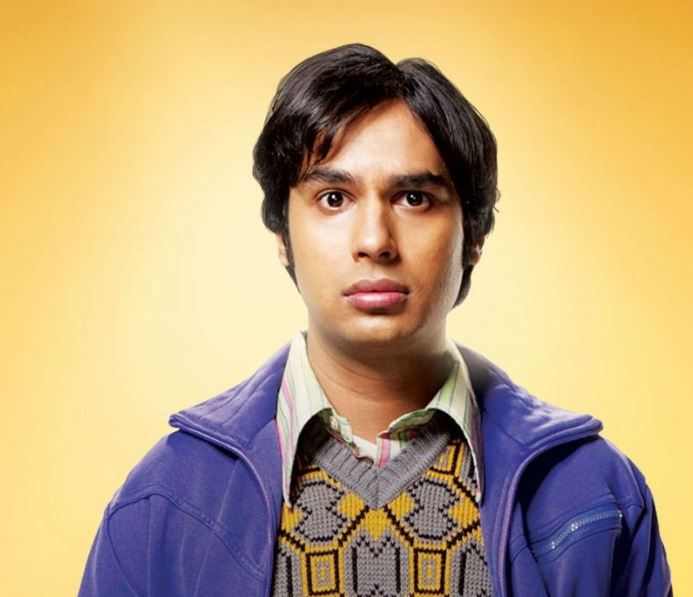 Notably, his role in "The Big Bang Theory" led to six Screen Actors Guild Award nominations for Outstanding Performance by an Ensemble in a Comedy Series, along with nominations for a People's Choice Award in 2014 (Favorite TV Bromance).
And a Teen Choice Award in 2015 (Choice TV: Chemistry). In 2020, the CinEuphoria Awards recognized the cast of "The Big Bang Theory" with a Merit–Honorary Award.
Lavish Lifestyle and Homes
In 2012, Kunal Nayyar and Neha Kapur acquired a 4,100-square-foot residence in the Hollywood Hills for $2.9 million. They decided to list this property for just under $4 million in June 2020.
Additionally, in October 2019, the couple purchased a 9,000-square-foot home in Los Angeles' Hancock Park neighborhood for $7.5 million.
Notably, this property had previously been owned by Nicolas Cage, who had acquired it for $2.7 million in 2001 but faced foreclosure in 2011, following well-publicized financial challenges that led to the loss of his substantial fortune.
Exchanged Wedding Vows With Wife, Neha Kapur
Kunal Nayyar has been happily married to Neha Kapur, the winner of Miss India 2006, for a considerable duration. Although details of their dating history are not publicly available, the couple tied the knot on December 22, 2011.
As of now, there is no information about them having children. Despite being together for over five years, their relationship continues to thrive, demonstrating their enduring love and commitment to each other.
Lavish Wedding Ceremony
Neha Kapur and Kunal Nayyar's wedding was a grand and extravagant affair, with approximately a thousand guests in attendance.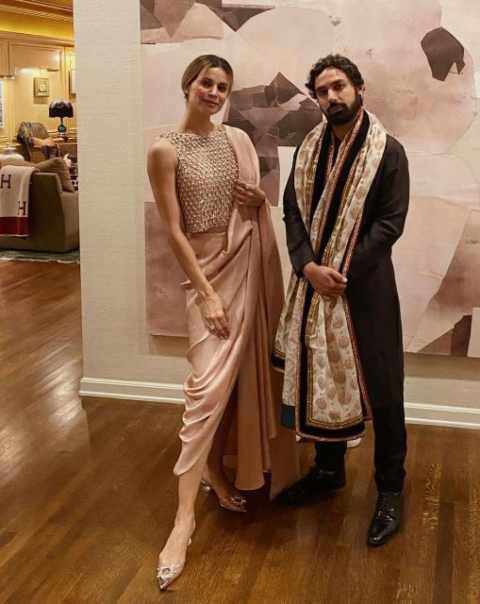 Nayyar humorously mentioned the neighborhood practically joining in on the celebration. The couple opted for a traditional wedding, involving numerous rituals, including Kunal's entrance on a white horse.
This particular detail made Nayyar nervous due to the horse's reaction to the lively atmosphere. Despite the initial jitters, the wedding went off smoothly, and they were happily declared husband and wife.
His Height and Weight
Kunal Nayyar stands at a height of 5 feet 8 inches and maintains a weight of approximately 63 kg. He possesses brown eyes and has black hair.
While specific details about his shoe size, chest size, and other body measurements are not available, his height and weight provide a general overview of his physical characteristics.
Instagram Presence
Kunal Nayyar maintains an active presence on social media, primarily on Instagram. However, he does not use Twitter or Facebook. On his Instagram account, he enjoys a substantial following, boasting over 3 million followers.
In contrast, his wife, Neha Kapur, has an Instagram following of over 62K, though she may not be as prominent on social media as Kunal.
Visit Glamour Fame For More
-->