Camille Kostek Net Worth - Find Out How Rich the Swimsuit Illustrated Model is
Published Thu Apr 23 2020 By Bran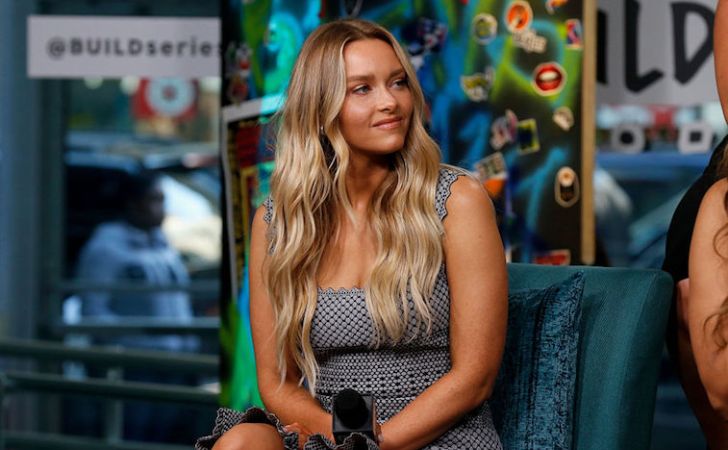 The 28-year-old Camille Kostek won the heart of millions with her appearance as a swimsuit model in Sports Illustrated. What did that contribute to her net worth? Let's find out.
Actress Camille Kostek is a wholesome talent, who initially gained prominence as a swimsuit model in Sports Illustrated. The gorgeous diva started her modeling journey quite late, but better late than never, isn't it? It gave her enough recognition to further feature in several music videos and televisions shows.
The Connecticut born model is the perfect example of the saying, hardwork pays off. In fact, it paid him quite vast in terms of wealth and fame as she has over millions of fan-following today. Be it with modeling, cheerleading, or TV shows; the diva burnt the midnight oil in every sector to reach at the very top today. For someone who started as a cheerleader, how did Camille Kostek managed to cover on Sports Illustrated? Let us get into the details straight away.
Camille Kostek's Staggering Net Worth
A cheerleader turned into a model, Camille Kostek earned herself a tag of a multi-millionaire, thanks to years of dedication and determination. Specifically, she owns a colossal net worth of $3.4 million as of April 2020. Just aged 28, the diva's bank balance is bound to grow as she has multiple projects lined up in the coming days, including a fiction film, 'Free Guy,' that will release in 2020.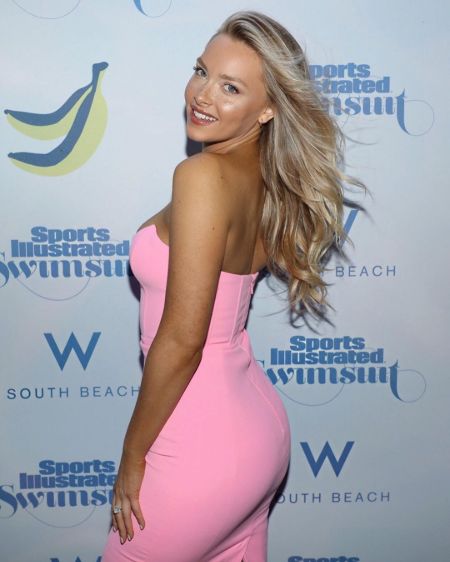 Actress Camille Kostek used to be a cheerleader for New England Patriots until 2015.
Photo Source: Camille Kostek Instagram
Kostek, who used to be the cheerleader for New England Patriots, joined a Boston modeling agency in 2015. Little did she know that the decision would turn out to be life-changing instead. Her amazing personality resulted in big since she became the brand ambassador and model for several brands like Benrus, Equinox Fitness, and Dune Jewellery. Moreover, she promoted several commercial advertisements such as Nissan, New Balance, and TJ Maxx. Thus, as a well-established supermodel, Kostek earns way more than $49,200, the average salary of a model.
You May Also Like: Letoya Luckett Net Worth- The Complete Breakdown.
The gorgeous Kostek went the extra mile and submitted a video on the open casting call for the Sports Illustrated Swimsuit Issue, and the rest is history! Consequently, she walked in several fashion shows and walked the runway for Miami Beach Swim Week in July 2018. Later, the diva landed a solo cover as a rookie after a shoot in South Australia.
Kostek's Earnings Through Business Partnerships
Actor Camille Kostek started her modelling career in 2015 and featured on the cover of Sports Illustrated in 2019.
Photo Source: E! News
The cover model of Sports Illustrated Swimsuit Magazine, Camille Kostek, didn't limit herself to modeling only. Instead, she saw prospects to enlarge her portfolio and bank balance through affiliation with several ventures.
Recommended: Complete Breakdown of Scottie Pippen's Wealth.
The diva even collaborated with Dune Jewellery and released a Voyager Collection in 2018. Since she was an instant hit, the firm used her name, to their new product, Camille Collection, travel-inspired jewelry designed by the diva herself. Kostek signed a lucrative deal with the firm to earn her significant income for quite some time. In addition to that, the actress conducted a tour named 'Own It,' where she traveled to several universities and colleges around the U.S to inspire the young generation regarding self-acceptance and body image.
Kostek's Belief In Philanthropy and Charity
Model Camille Kostek does earn big fortunes in terms of salary and net worth, but what's more attractive is her dedication to giving back. The 28-year-old holds a strong belief to help those who don't have access to basic needs and resources. Amidst the COVID-19 pandemic crisis, she and her million-earning footballer boyfriend Rob Gronkowski donated over 10,000 N95 masks each to Boston Medical Center and St. Joseph's Regional Medical Center.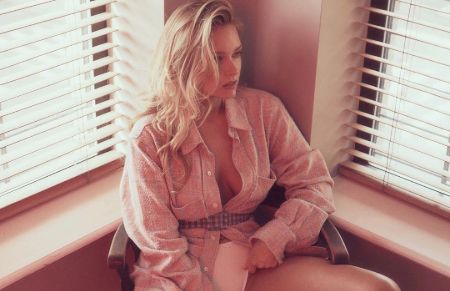 Sports Illustrated Swimsuit Model Camille Kostek featured on Kygo's music video in 2020.
Photo Source: Camille Kostek Instagram
Similarly, Kostek also played her part by reading for Save with Stories, which further contributes to social organizations like Save the Children and No Kid Hungry.
Camille Kostek's Appearance in Television and Films
The last few years has proven to be huge for the 28-year-old Camille Kostek. Following the cover at Sports Illustrated, she appeared on several TV networks like NBCSN and MTV in shows like 'NHL Awards' and 'Ridiculousness.' Likewise, she is also starting her journey in Hollywood and will feature on 2020's 'Free Guy.'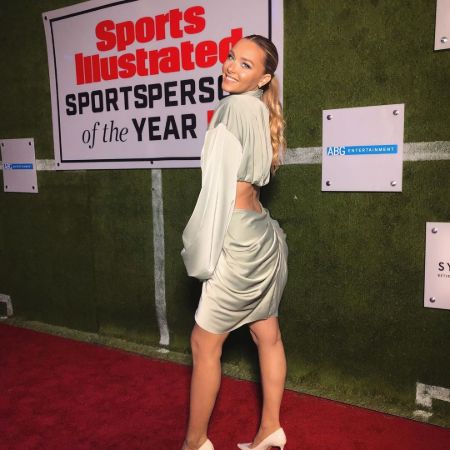 Former cheerleader Camille Kostek amasses a staggering net worth of $3.4 million.
Photo Source: Camille Kostek Instagram
As an actress, Kostek could earn an estimated figure of $56,901, which happens to be the average salary of an actor. Furthermore, she even acted in several music videos such as 'So Close' and 'A Little More You' in the past few years. Similarly, in 2020, she shared the cameras with a reputed singer, Kygo, in his music video of 'I 'll wait.'
Also See: Net Worth of Monica Geller actor - Courteney Cox!
Recently, the former Patriots cheerleader also signed with Hallmark's 'Fashionably Yours, ' which is set to release in 2020 itself.
For more news and updates about your favorite stars, please stay connected with us at Glamour Fame.
-->