Chris Tomlin With Florida Georgia Line Show Gets Postponed Due to Coronavirus Concerns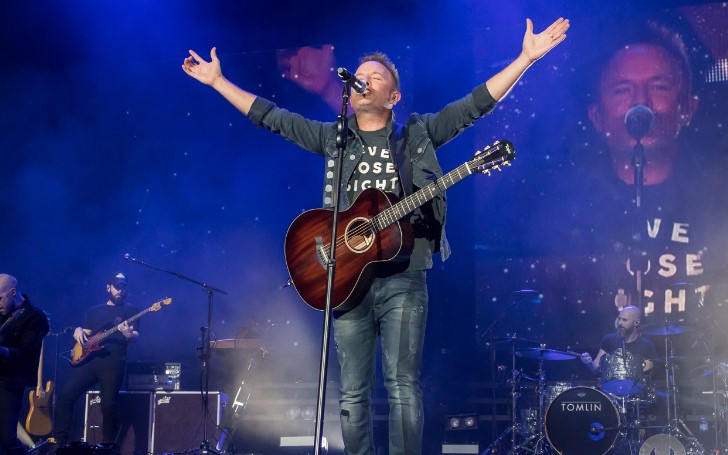 Chris Tomlin's Show with Florida Georgia Line got postponed due to Coronavirus concerns.
It's not surprising by now the significant events in the world are getting canceled or postponed due to the Coronavirus pandemic.
WHO has advised every people to stay at home to lessen the spread of the disease. A while ago, we covered a story Coachella was canceled, then Local Florida officials closed all the beaches, and now Chris Tomlin with Florida Georgia Line Show got postponed.
Chris Tomlin Show with Florida Georgia Line got postponed due to Coronavirus concerns.
Photo Source: Chris Tomlin Instagram
While it is certainly not good news for the fans, but this is the most responsible act by the artists. Chris Tomlin's Friday Concert in Nashville, which was set to include Florida Georgia Line this year, is on hold due to Coronavirus concerns.
Also See: Brooks Koepka Weight Loss - The Golfer Lost More Than 22 Pounds With His Intensified Training and Restricted Diet
Chris announced the news on his Instagram, where he wrote, "We are so disappointed to be unable to hold this year's Good Friday concert on April 10. Middle Tennessee, you are not forgotten.
The statement continued, "I am praying for good health and safety for our families, friends, and neighbors. At this time, we have decided to postpone 'Good Friday Nashville' until next year, Friday, April 2, 2021."
Watch: Chris Tomlin- Worship of Night | At Red Rock | welcome 2020
Chris' statement further read, "Please retain your current tickets as they WILL be honored at next year's event. If you cannot attend the rescheduled date, you may obtain a full refund by contacting Ticketmaster directly. Please refer to your original receipt for contact info or instructions on how to obtain your refund."
We know it is somewhat disappointing for fans of both Chris Tomlin, and Florida Georgia Line, as they won't be able to enjoy the Nashville Show. And all the money from the show was going to the aid of Nashville Tornado relief work; sadly, that did not work.
At this time of emergency, our thoughts and prayer are with Nashville Tornado victims and hope they, and people around the world stay safe during this Coronavirus pandemic. Stay at home!
You May Also Like: iDubbbz Girlfriend Anisa Jomha - The Couple is Dating Ever Since They Met in TwitchCon
For more information on your favorite celebrities' lifestyle, stay tuned to Glamour Fame, and don't forget to sign up for the newsletter.
-->