Christopher Nolan Next Movie 'Tenet'; Everything We Know So Far: Cast, Plot, Characters, Trailer, Release Date!
Published Tue May 28 2019 By David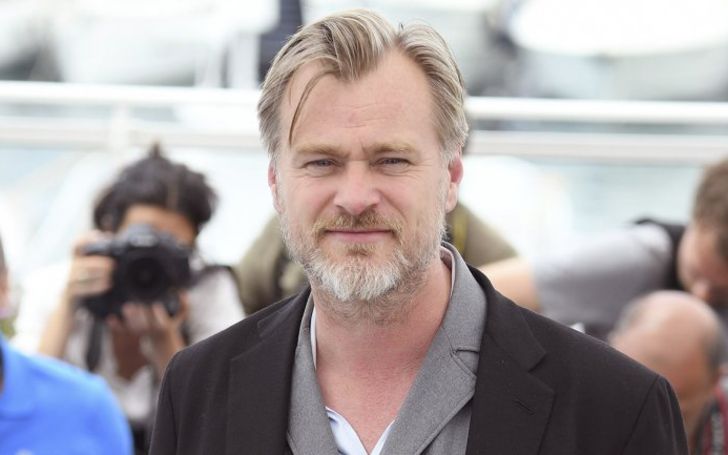 "Tenet" is officially the title of Christopher Nolan's next movie; everything we know so far: cast, plot, characters, trailer, release date!
Christopher Nolan's new movie has an official title, Tenet, and the film is already filled with some big names. Nolan is arguably one of the biggest directors thanks to his work on major tentpoles like The Dark Knight or original concepts like Inception and Interstellar.
His name alone is enough to attract audiences to the theaters, and it was announced earlier this year that the British filmmaker is about to present one more featurette of his in next summer. Currently, his new movie is nothing but a matter of deep secrecy.
Christopher Nolan next movie is officially titled as "Tenet".
The majority of the news for Nolan's upcoming directorial is heavily focused on the casting front, as such the film recently tapped in BlacKkKlansman breakout star John David Washington for one of its lead roles.
Also Read: Trailer for Terminator: Dark Fate is Out! What To Expect From The New Movie? Characters and Story Arcs Revealed?
Washington's addition then went on to kick off a few other announcements as well, with Twilight actor, Robert Pattinson set to co-star before becoming the next potential Batman, along with the inclusion of an Australian actress, Elizabeth Debicki (Guardian of the Galaxy volume 2), though the details regarding their roles have been difficult to come by.
Robert Pattinson, John David Washington, and Elizabeth Debicki are set to appear in Christopher Nolan's next movie, Tenet.
In addition to aforementioned names, Warner Bros. announced five new cast members to Nolan's Tenet. Aaron Taylor-Johnson joined the cast to mark his first collaboration with the talented filmmaker, while Kenneth Branagh (Dunkirk) and Michael Caine - who has had a role in every Nolan film since Batman Begins – is also appearing in the movie.
Recommended: Fans Are Not Best Pleased After Reports Suggest Robert Pattinson Is Set To Become The New Batman
Clémence Poésy of the Harry Potter franchise and the veteran Indian actress, Dimple Kapadia will also have their credits in the movie. The premise of Nolan's next movie is described as an "action epic evolving from the world of international espionage," with its filming locations spreading across seven countries including the UK, Estonia, India and some other planned territories.
Indian actress, Dimple Kapadia is also appearing in Christopher Nolan's Tenet.
What's more, Tenet is also reported of involving some form of "space-time continuum," so that would be a brand new theme for Nolan to add. Given the limited amount of information about the movie, it is quite impossible to ascertain its possible arc, but Pattinson previously described the script being "unreal." Pattinson also revealed that the story is being kept so secretive that he had only read it once, and was locked into a room to do it.
You May Also Like: Robert Pattinson Reflects On 'Warm Memories' With Kristen Stewart as He Admits Rewatching 'Twilight'
On May 22, it was announced the Academy Award-winning composer Ludwig Göransson will be handling the film's score, making it the first Nolan movie since The Prestige (2006) to not be scored by director's frequent collaborator Hans Zimmer.
Also, it is the first Nolan film since Batman Begins (2005) to not have Lee Smith as the prime editor, as he is unavailable due to his work on 1917. Nolan though has hired editor Jennifer Lame (Hereditary and Manchester By The Sea) to replace him.
-->