Who is Cody Calafiore Girlfriend? Is She Diagnosed With Cancer?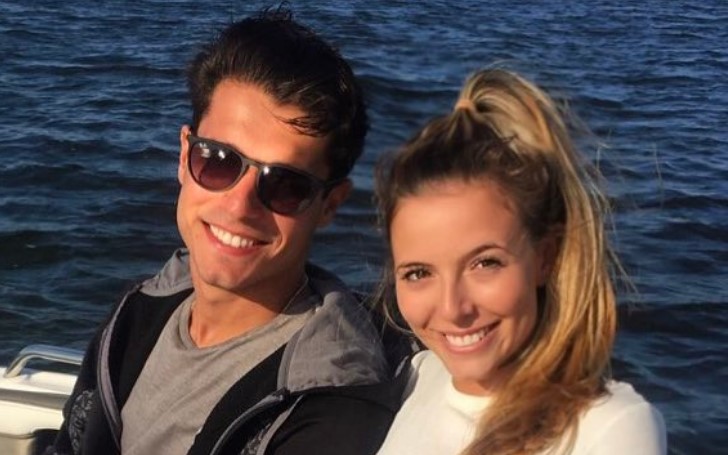 Here's what you should know about Cody Calafiore's girlfriend in 2020.
Cody Calafiore (born Cody Christopher Calafiore) is an American television personality who is known for his stint on Big Brother Season 16 (US). Cody was the runner of the season, and he is back again for the 22nd installment of the show after six years.
Cody is originally am a member of the Bomb Squad. Cody and Derrick Levasseur together formed a Final Two deal called 'The Hitmen.' Cody, who was seen as one of the weaker members, began to play more aggressively on the later episodes of the show.
Cody was the fifth male in Big Brother history to win six competitions overall in a single season. All seemed was in his favor, but the jury vote that got him to settle for the "runnerup."
Also Read: Li Meng Yan Debunked - The Chinese Virologist Has an Indian Husband; Is this an Instance of Another Conspiracy?
As we mentioned earlier, Cody is back for season 22 of Big Brother. During the premiere, the reality television personality introduced his girlfriend to the world, so let's find out more about her.
Cody Calafiore's Girlfriend in 2020? Who is She?
You heard it right! For those of you who missed the premiere of 'Big Brother' season 22, Cody Calafiore is back with his aggressive game schemes. But this time, it will be a little different for him, no flirting with house members because he has already introduced his girlfriend to the world.
Cody introduced the love of his life during the Big Brother season 22. There's a reason why we called his girlfriend, Cristie LaRatta, the love of his life, and we can, for sure, say this, she is not some fling.
Calafiore's Instagram is filled with pictures of them together with family, alone, or at some events, which means they are together pretty much every time, and their family knows. They have already met each others' family, which is great!
Also See: Morgan Wallen Girlfriend: Find Out About the Singer's Dating Life in 2020
The couple is together for a long before Cody got a call from Big Brother, and Cristie seems to be very supportive of Calafiore's decision to go again on Big Brother.
Who is Cristie LaRatta?
Cristie LaRatta is a 27-year-old from the same place as Cody Calafiore is from. According to her Instagram profile, LaRatta is a "Quality Development" officer at "Rent the Runway," a designer clothes rental company.
Cristie's job entails encouraging innovation and in-depth critical analysis of areas of strategic interest and concern of the company.
Also Read: What is Kaitlyn Bristowe's Net Worth in 2020? Here's the Breakdown
While talking about her background, Cristie LaRatta was born in July of 1993. According to Starsoffline, Cristie's mother, Monica Gilbert LaRatta, has been a great support throughout her life.
Cristie LaRatta is Diagnosed with Cancer
One of the Instagram posts of Cody revealed Cristie LaRatta is diagnosed with cancer. Back in 2017, the television personality posted a photo with a lengthy caption about Cristie's ending chemotherapy.
On the caption, Cody wrote,
"It's insane how in the blink of an eye someone can come along and completely change everything for you in life. 6 months ago, my beautiful girlfriend, Cristie, was diagnosed with cancer."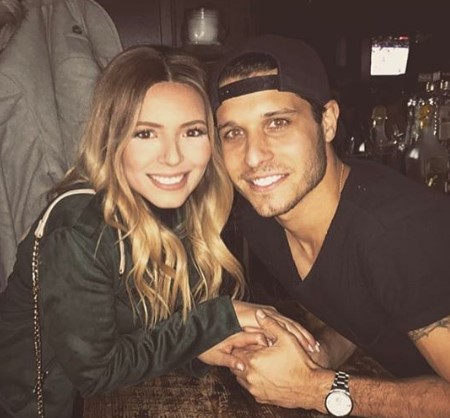 A photo from 2017: Cody Calafiore's post where he revealed his girlfriend was diagnosed with cancer.
Photo Source: Instagram
Calafiore continued,
"Today, I am thrilled to say she's going in for her last chemo treatment, and I couldn't be more proud of the strength and resilience she has shown through this crazy time in her life. She is such a beautiful girl inside and out, and I couldn't have been more proud of how she fought through this!"
Cody added,
"You are one of the strongest and most unbelievable women I have ever met, and I am truly blessed to be with someone like you! 😍 Today marks the first day of moving on and making this time just a blurred memory! 😘😘"
You May Also Like: What is 'iCarly' Actor Noah Munck Doing in 2020? Does He Have a Wife Now?
For more information on your favorite celebrities' lifestyle and other news, stay tuned to Glamour Fame.
-->