Cole Hamels' Kids: Learn About His Family Life Here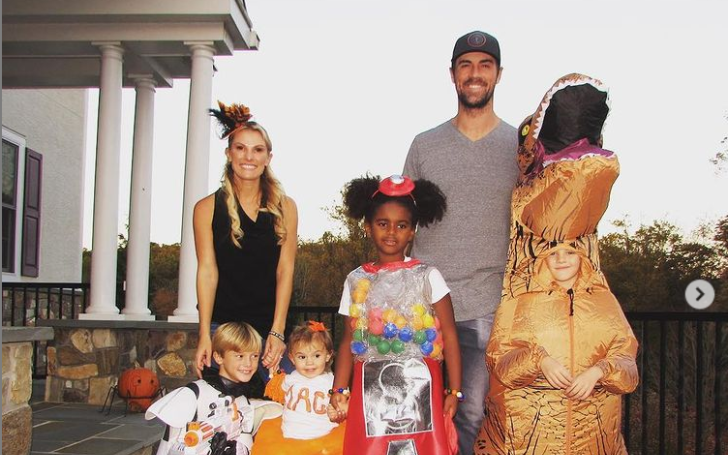 Cole Hamels is a father to four children: The pro pitcher adopted two daughters.
Colbert Michael "Cole" Hamels is a professional baseball pitcher for the Los Angeles Dodgers of Major League Baseball. He has previously played in MLB for the Philadelphia Phillies, Texas Rangers, Chicago Cubs, and Atlanta Braves.
Born on December 27, 1983, in San Diego, California, to Gary Hamels and Amanda Hamels. Happily married to his wife of over two decades, Cole Hamels is a doting father to four.
Cole Hamels Loves His Family as Much as He Loves Baseball
Cole Hamel and his wife, Heidi Strobel, first met at a minor-league game in Florida. They started dating in 2004, and they later married on December 31, 2006.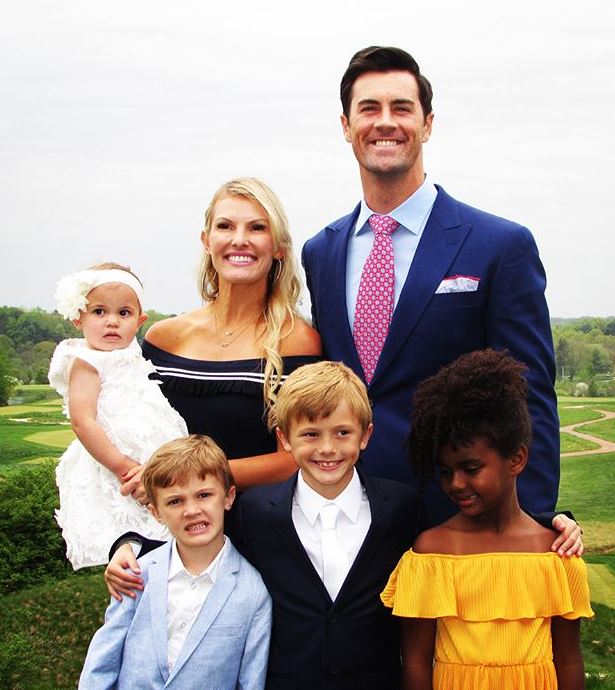 Cole Hamels and his wife together with his four lovely children.
Photo Source: Quickcelebfacts
His wife Strobel was a contestant on the sixth season of the reality show Survivor. They have four children together; two biological sons, Braxton and Caleb, an adopted daughter from Ethiopia named Reeve and daughter Mackenzie which they continue to raise their children in Philadelphia.
The couple made real estate headlines when they donated their unfinished mansion in Branson West, MO, to the nonprofit charity. They had initially placed the property on the auction for $10 million in August 2017.
Also See: Tim Tebow's Kids: Learn About His Family Life
Still, with the place languishing on the market, they decided to donate the home to a local charity instead, which is quite remarkable. They gave it to a nonprofit charitable organization that provides help to individuals with special needs and chronic illnesses and their siblings.
According to Hamels, "Barnabas makes dreams come true, and they felt it called them to help in a big way." The charity also supports Barnabas Prep, a two-year faith-based collegiate program based in Branson designed for students with special needs.
Pitcher Cole Hamels Signs One-year Deal with Los Angeles Dodgers
The four-time All-Star pitcher Cole Hamels signed a one-year contract with The Los Angeles Dodgers, and the team announced it on their website in August 2021. Hamels became limited to just one start during the Atlanta Braves last season because of shoulder and triceps injuries. That year he spent his time regaining his health which was his priority.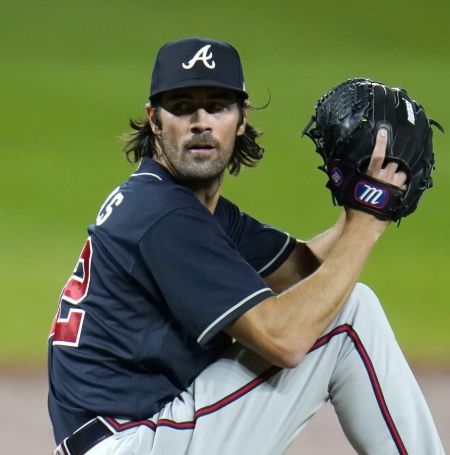 Cole Hamels signs a deal with Los Angeles Dodgers.
Photo Source: Los Angeles Times
The Dodgers didn't reveal the financial details of the short-term agreement. Still, league sources told ESPN and MLB Media that the deal would guarantee Hamels $1 million for the remainder of the 2021 season. According to the outlets, the veteran left-hander will get an additional $200,000 for every start he makes.
Hamels holds a 163-122 career record and 3.43 ERA over 2,698 regular-season innings. He won the World Series MVP for the Philadelphia Phillies in 2008.
Check Out: Steven Yeun's Kids: Learn About His Family Life Here
In 2006, a healthy Hamels started at Clearwater. After a brief stint in Reading later, he was promoted to the Scranton/Wilkes-Barre Red Barons of the Class AAA International League.
In three games at Scranton, he struck out 36 batters while giving up only one walk and one run. His minor league statistics included a 14–4 with a 1.43 ERA and 273 strikeouts in 35 games pitched. For his performance, the Phillies promoted him to the major league club.
Stay connected to Glamour Fame for more family-related content of your favorite celebrities.
-->