Full Details on Dove Cameron Plastic Surgery
Published Mon Dec 09 2019 By Travis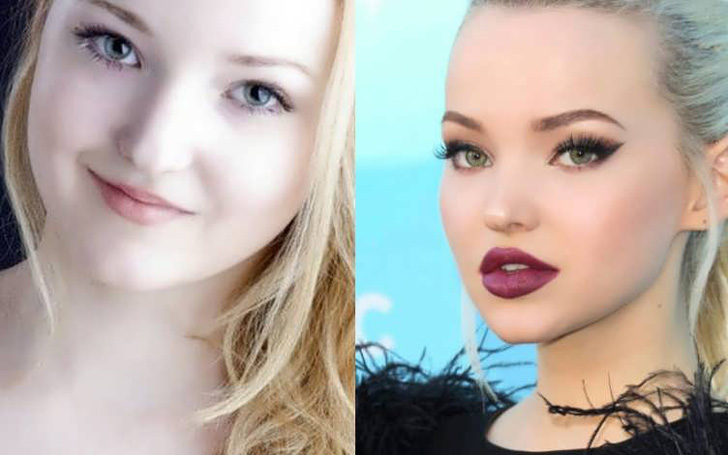 Did Dove Cameron have plastic surgery to enhance her beauty? or is it natural? Find out all about it!
Dove Cameron made her career on the Disney Channel show Liv and Maddie and later in the movie Descendants.' The actress made her career as a multi-faceted talent who was able to fit any role in the entertainment industry. She is not only an actress, though; the talented young lady from Seattle is also a Billboard-charting actress.
The actress is not like Bella Thorne, though; she is not looking to rid herself of her Disney image but still, with so much exposure from the age of 11, also brought a lot of scrutiny on the actress. She field frequent questions about her look and her partners, which included Ryan McCartan for a while and then Thomas Doherty since 2016 and hence.
But except from the clothes she wears and the men she is dating, there are also people who accused the actress of getting plastic surgery. So, is there any truth to what most fans consider to be a fact when it comes to Dove Cameron's plastic surgery? Learn all the details about Dove Cameron's plastic surgery.
Dove Cameron Plastic Surgery: Facts or Fiction?
If you ask most of the people who are familiar with the past and present work of Dove Cameron, then there is a high probability they will think the actress got some sort of plastic surgery. Fans are also certain she went under the knife, but the actress herself claimed she had no work done on her face, and everything you see is a trick of makeup.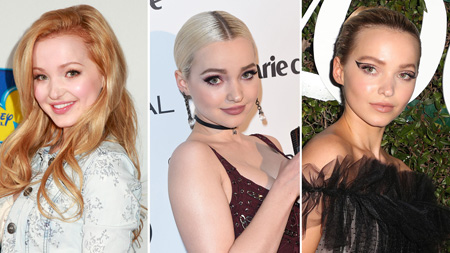 Okay, the thing is when a person says they appear different because of makeup when plastic surgery rumors are floated, then most often than not, they are looking to hide something. Then there are drastic changes to her face and body over the years, which lead us to believe the actress got some work done on her face and other body parts.
Read More: Who Is Dove Cameron Dating? The Actress Relationship History Here
Dove Cameron Nose Job: There Appear Some Signs the Actress Changed Her Nose
Dove Cameron's nose was front pointing when she started working for Disney Channel. They retain their pointedness, but the nose was front-facing. But it is not the case now, the
Descendants actress's nose tip appears to have loped downward. Instead, the tip, being parallel to her nostrils, when she was young, the top of her nose is slightly forward than they were before.
Did Dove Cameron Use Lip Fillers?
During her younger days, when she was working on Liv and Maddie, the actress's lips were thin and complimented her slender face, fine. But as of late, the lips of the actress appear puffier than usual, which may be due to the 24-year-old actress using lip fillers to give more definition to her pout.
You can see the contrast on her lips in the pictures above, which is about five years apart from one another.
Also Read: Inside Dove Cameron's Net Worth and Career: All Details Here
Dove Cameron Dimples are Well Defined, Which Were Less so When She was Young
Dove Cameron was not known for her dimple when she was younger. They were there when she was young but not as well defined as they are now. The dimples are perfect and give a downward sloping look to her face, and they seemingly came out of nowhere one day.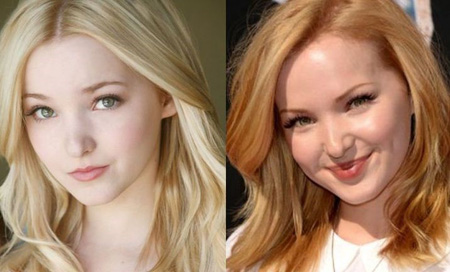 There are new procedures where surgeons can give anyone dimples, and it seems Dove shoots her shot and gets amazing dimples to complete her face perfectly.
Dove Cameron Boob Job, True or False?
The Descendants actress was also seen sporting huge breasts compared to her younger days. There is a possibility there is some silicon under the skin, but they also do not appear as massive to suspect a boob job. They seem to be fine with her age, and there is a high possibility the breasts of Dove Cameron are all-natural.
Before you leave, make sure to head on over to our Entertainment section for all the latest news and gossip on your favorite celebrities. Also, do not forget to visit Glamour Fame to be in the know of all the happenings in the world of show business.
-->