Doja CAT Net Worth - Get All the Details How Rich American Rapper/Singer Is
Published Tue Mar 10 2020 By Danile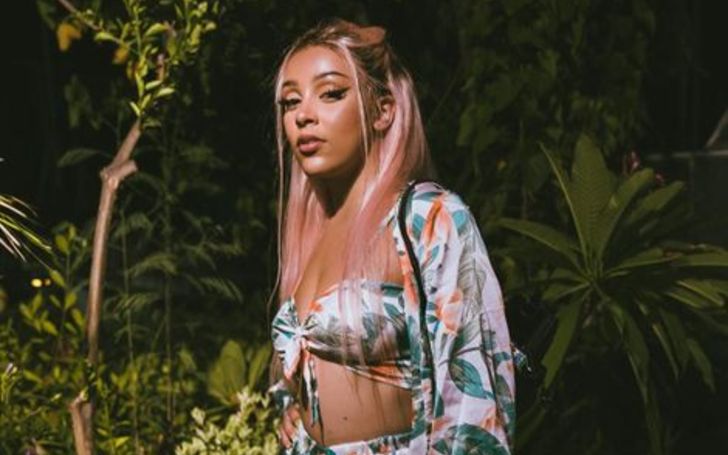 Whether it be their personal life, professional life, or any other, people stalk celebrities in almost every area of their life, and this has been the same case for singer Doja Cat. If you don't know who Doja is, she is one of the most recognized musicians in the US at the moment.
Among the list of things people search about her, which includes relationship status, eating habits, one of the most popular searches on her is her wealth. So, in this article, we have collected the information on her net worth and her sources of income.
What Is Doja Cat's Net Worth?
In a short span, since her debut in the music world, Doja did well to accumulate a net worth of $1 million. She has signed recording contracts with RCA Records and Kemosabe Records.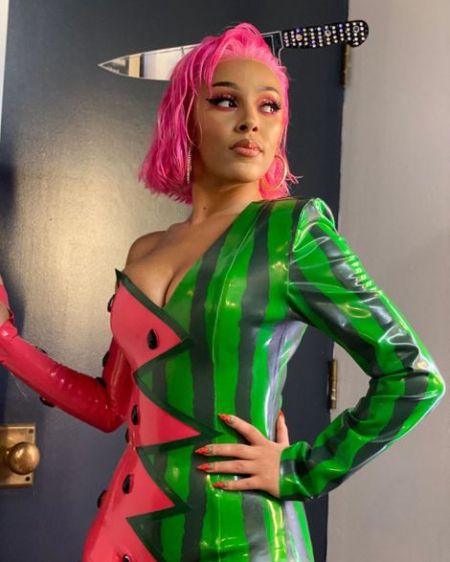 American singer Doja Cat has a net worth of $1 million. Source: Doja Cat's Instagram (@dojacat)
It is no mystery that Johnny Utah's girlfriend is a wealthy person, but what are the sources of her earnings, and how is her lifestyle?
Concerts And Tours
Being a well-known musician, it is normal that Doja is continuously busy with her musical works. Currently, she is doing a nationwide tour all around the US. Tickets are priced in various categories.
On average, the standard ticket price for her concert costs around $60 per person. The price for the VIP tour package is $89 for which a person can get VIP early entry into the venue, an exclusive merchandise item, specially designed Hot Pink fanny pack, and Doja Cat Hot Pink Keychain.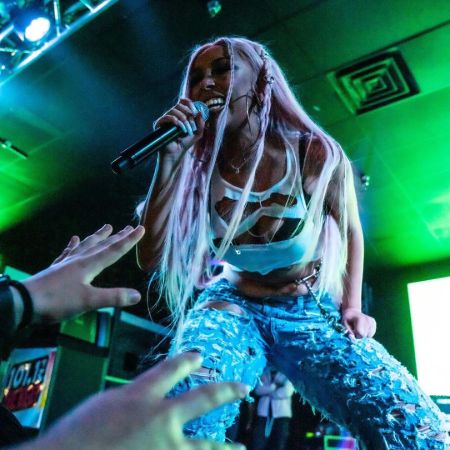 Doja CAT performing at one of her concerts. Source: Doja Cat's Instagram (@dojacat)
If you are ready to pay higher bucks than that, then there is VIP Meet and Greet Package where one can meet and greet with the lady in person, take photos with her, get autographs, and get access to all the benefits of the VIP tour package.
Also See: What is Deontay Wilder's Net Worth? Complete Breakdown of Professional Boxer's Earnings and Salary
So, if you are a die-hard fan of the 25-year-old and want to enjoy her concert along with all the services mentioned above, then it will cost you a modest $189 per one general admission. One can buy tickets at the singer's website dojacat.com.
Social Media Earnings
Instagram has not only been one of the most used social media platforms, but it has also been one of the lucrative ways to make money for many at present. And for someone famous all around the world, Doja earns a decent amount from it.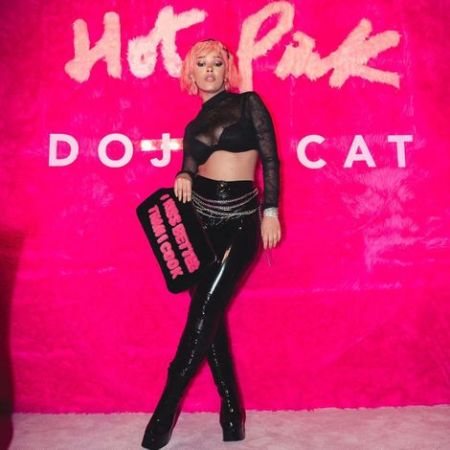 Doja Cat earns thousands of dollars by promoting products on Instagram. Source: Doja Cat's Instagram (@dojacat)
Through her sponsorship and endorsement deals from various companies, she makes between $7,724-$12,873 per promotional post from her Instagram.
You May Also Like: Pierre Gasly Net Worth - The Complete Breakdown
The Candy singer is one of the ambassadors of American fashion retail company, Fashion Nova, and so she mainly promotes its products on her social media.
The Hot Pink Hit-Maker's LifeStyle
As one of the high profile celebrities in the world, it does not need a genius to figure out that that Doja CAT lives a luxurious lifestyle.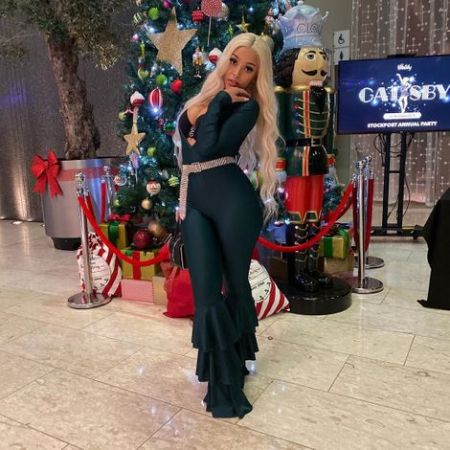 Singer and songwriter Doja CAT lives a comfortable life. Source: Doja Cat's Instagram (@dojacat)
Scrolling through her Instagram, one can notice Cat is a fashionista and likes to dress up according to the latest trend. Likewise, she flaunts her Instagram with various exotic and unique outfits.
Also Read: Randy Jackson Net Worth - The Complete Breakdown
Cat, moreover, is a globe trotter and loves traveling around the globe. Whenever she is free from her hectic work schedule, she takes her time off to tour places. It is clear that Doja is living a contented life, and no doubt, she can afford to live a lavish life.
For more similar celebrity Entertainment news, be sure to visit our website Glamour Fame.
-->