Every BTS Member Ranked From Oldest To Youngest - Learn Their Ages Here!
Published Sun Aug 25 2019 By Danile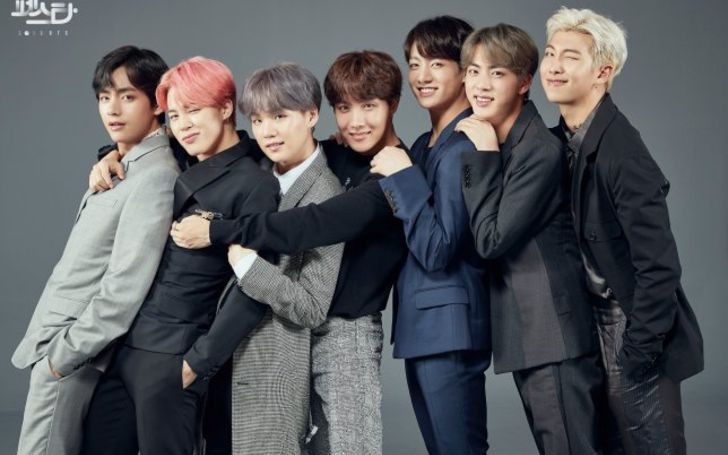 The world-famous K-pop band BTS Members' ages. How old are they?
In the last few years, if there is any music group that has impressed audiences and celebrities alike, then it has to be BTS. The young men from South Korea have been a global phenomenon dominating the music world and setting records in every corner of the world possible. In April, BTS became the first K-Pop group to perform on SNL. It will be no exaggeration if the boy band from South Korea is currently the biggest boy band in the world.
The K-pop sensations which are taking an extended break have alluded to everyone with their looks, personalities, dance, style, and what more, while we won't be talking about those in this article, some of you might be interested in how old each member of the group are. In 2019, the biggest boy band in the world became the first K-pop group to perform on SNL. Some of their birthdays are closing in, so let's take a look at their ages today!
Jin
Let's start with the oldest one, which will be "Mr. Worldwide Handsome" himself Jin. Jin's full name is Kim Seok-jin, and he was born on December 04, 1992, in Gwacheon, Gyeonggi-do, South Korea.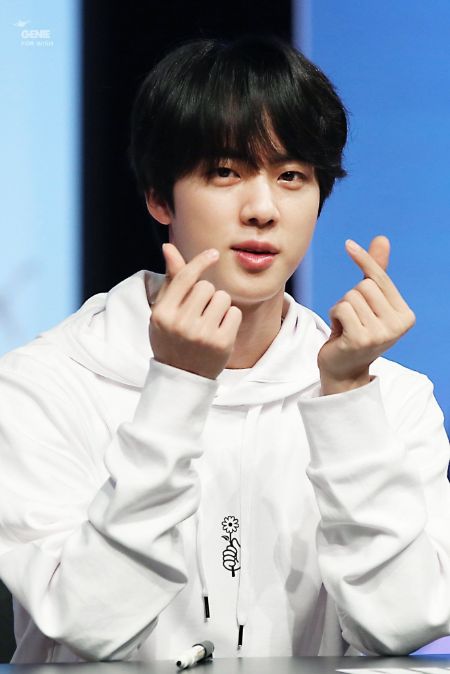 Jin is the sub-vocal of BTS.
Source: Pinterest
Many might find it interesting that Jin's dream was not to become a singer but an actor and even has a degree in art and acting. However, someone from Big Hit Entertainment noticed him and offered him to be a singer, and thankfully to the 'Army', he decided to take that offer.
Suga
Suga Min Yoon-gi was born on March 09, 1993, in Daegu, South Korea. Standing at a height of 5 feet 9 inches (1.75 meters), he is the lead rapper of the group.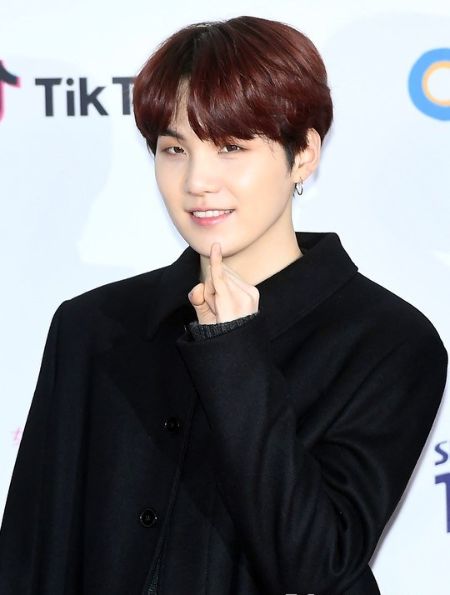 Suga is the lead rapper of BTS.
Starting writing and music at a young age, he joined the company as a music producer. After training and working alongside members J-Hope and RM, he made his debut as a BTS member.
RM
Kim Nam-joon also known as RM, is the leader and the spokesperson of the group RM. Born on September 12, 1994, in Sangdo-dong, Seoul, South Korea, he stands at the height of 5 feet 11 inches (1.80 meters).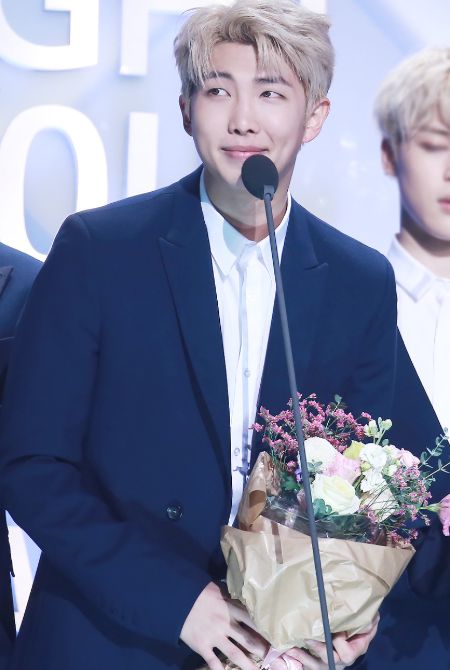 RM is the rapper and leader of BTS.
Previously he called himself Rap Monster but decided to ditch that name and changed it to RM as he felt it no longer represented him of who he is and the music he created.
J-Hope
He is your hope, and you are his hope; his name is J-Hope. Born as Jung Ho-seok on February 18, 1994, in Gwangju, South Korea. He stands at the height of 5 feet 9 inches (1.75 meters).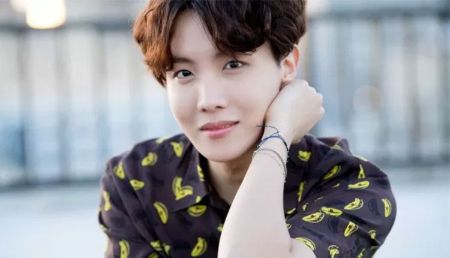 J-Hope is one of the rappers of BTS.
Considered the best dancer in the group, his name stands for bringing hope and light to his fans around the world. He recently donated $78,240 (£65,000) to Child Fund Korea, which helps to give scholarships to destitute students in Gwangju. What a guy!
Jimin
Once you Jim-in, you can't Jim-out! Park Ji-min was born on October 13, 1995. Despite having uncertainties and being dejected about his vocal skills, the teen heartthrob has come out with an incredible performer on stage, both with the mic and body.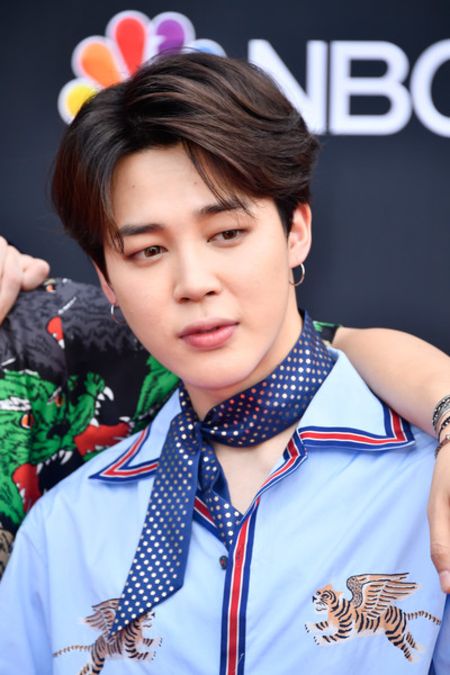 Jimin is the lead vocalist of BTS.
Source: Zimbio
The charming singer's team-mate Jungkook commended his hard work and said his singing has gotten much better since his debut.
V
V, whose real name is Kim Tae-hyung, was born on December 30, 1995. He stands at a height of 5 feet 10 inches (1.78 meters).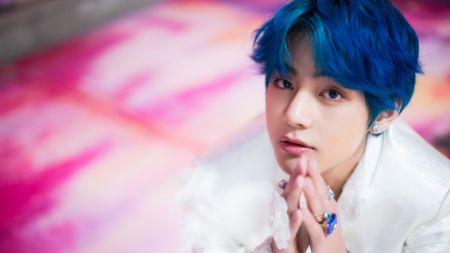 V is the sub-vocal of BTS.
Kim's stage name V stands for Victory; he chose it to bring Victory to the group. And it is indeed working out for him! One of the good-looking guys on the planet, V is 2017's most handsome face in the world. As a matter of fact, he is also getting his own doll along with the rest of the group.
JungKook
And last but certainly not the least, Jungkook the 'Kookie' (referring to cookie) and 'Maknae' (which means youngest in Korean) of the group. He was born on September 1, 1997.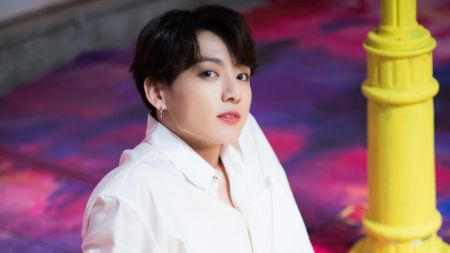 JungKook is the main vocalist of BTS.
Despite being the youngest member, the 1.78 meters tall lad is the main vocalist of the group and made his debut as a BTS member on June 12, 2013. He is a big tattoo lover and has many tattoos inscribed on his body. Most notably he has "ARMY" tattoo on his right hand.
Don't forget to catch the latest update on your favorite celebrity at Glamour Fame.
-->