K-Pop Superstar Group BTS Is Taking An Extended Break To "Enjoy The Ordinary Lives Of Young People"
Published Tue Aug 13 2019 By Sea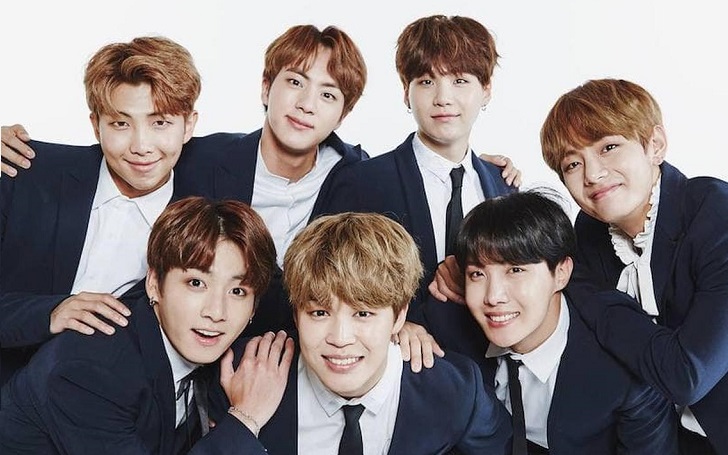 K-Pop sensation BTS will be taking a brief break from music with a view to experience the life of ordinary young people.
The Korean boy-band phenomenon, BTS announced via their agency, Big Hit Entertainment, that the group would be taking an extended break from the music industry that the members will "enjoy the ordinary lives of young people in their 20s, albeit briefly."
The agency took to Twitter to announce on Monday, August 12 (or Sunday midnight in other parts of the world), that they will allow their members their 'ordinary life' type vacation. It seems that they are now ready to take their much-needed break.
It's a deserved break for the mega-popular K-Pop group who debuted back in 2013 and non-stop continued performing concerts and making music. Big Hit didn't specify when the group of seven will back together again but mentioned that Sunday's LOTTE DUTY FREE FAMILY concert in Seoul was their last scheduled performance. According to the company website, however, they are scheduled to perform in Riyadh, Saudi Arabia, and Seoul in October. But the vacation may not be as short as it looks to be.
Watch: BTS's Latest Seoul Concert
The agency, which acquired Source Music this July, also requested fans to give the boys some space for the coming part of life if they ever meet any of them. They want to take some time to "recharge" after their relentless drive to their goal.
The first K-pop band to perform on 'Saturday Night Live' and at Wembley, BTS accumulated an impressive fan-base all around the world, including big-name stars and made music with many of them.
Watch: BTS At The Wembley Stadium
The fans are not disappointed though. The thousands of fans, that call themselves the 'BTS Army', agree that they should take some rest and are thrilled that they will recharge. They left messages for the boys and wish them well in their vacations.
There's no need to panic without their music either. Their agency confirmed they would be back; they will "return refreshed and recharged to return all the love you have and continue to show them". The crew of seven includes Jimin, V: The Series, Jin, Jungkook, Suga, J-Hope, and RM.
-->