Exploring the Personal Life of Ellen Pompeo: Her Journey with Husband and Children Amidst a Stellar Net Worth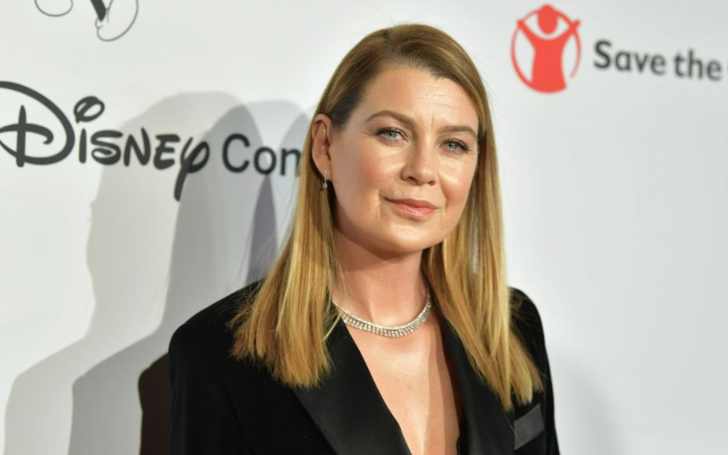 Ellen Pompeo is an American actress renowned for her iconic portrayal of Dr. Meredith Grey in the long-running medical drama series "Grey's Anatomy." Born on November 10, 1969, in Everett, Massachusetts, Pompeo embarked on her acting career in the late 1990s, initially landing small roles in various television shows and films.
However, her breakthrough came when she was cast as the lead character in "Grey's Anatomy" in 2005. Her exceptional performance as a resilient and compassionate surgeon earned her critical acclaim and numerous awards, solidifying her as one of television's most beloved actresses. Beyond her acting career, Pompeo is an advocate for gender equality and has been an outspoken voice on various social issues.
Married To Love of Life, Chris Ivery
In 2007, Ellen Pompeo and Chris Ivery, wanting to avoid the public eye, opted for an unconventional wedding during the fourth season of "Grey's Anatomy." Instead of a traditional ceremony, they discreetly wed at New York City Hall with Mayor Bloomberg as their sole witness.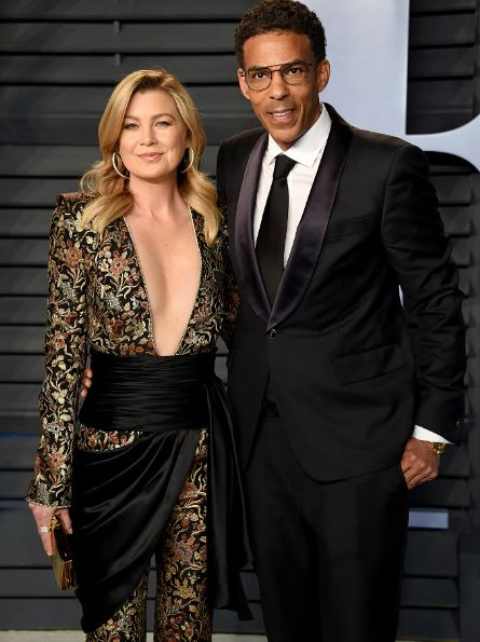 Seeking privacy, they flew in on a Thursday night, wed on Friday morning, and celebrated with a waffle lunch. To avoid being spotted, they took a secretive and almost James Bond-like route into the building, showcasing their determination to keep their special day truly private amidst the scrutiny of fame.
Wedding Ceremony and Dresses
Ellen Pompeo and Chris Ivery's unconventional wedding at New York City Hall included discreet access to the mayor's office, where they tied the knot. Adding to the uniqueness of their ceremony, Ellen opted for a black wedding dress designed by Yves Saint Laurent, purchased during a previous trip to Paris.
Ellen, known for her role on "Grey's Anatomy," expressed her understanding of the desire for a traditional wedding but highlighted her regular opportunities to dress up beautifully for her profession.
She saw her acting career as a fortunate chance to wear stunning dresses, have makeup and hair done, and adorn herself with jewelry, making a traditional wedding less essential for her.
Mother of Three Kids
Ellen Pompeo and Chris Ivery have three children: Stella Luna (born September 2009), Sienna May (born via surrogate in August 2014, publicly announced later), and Eli Christopher (born December 2016).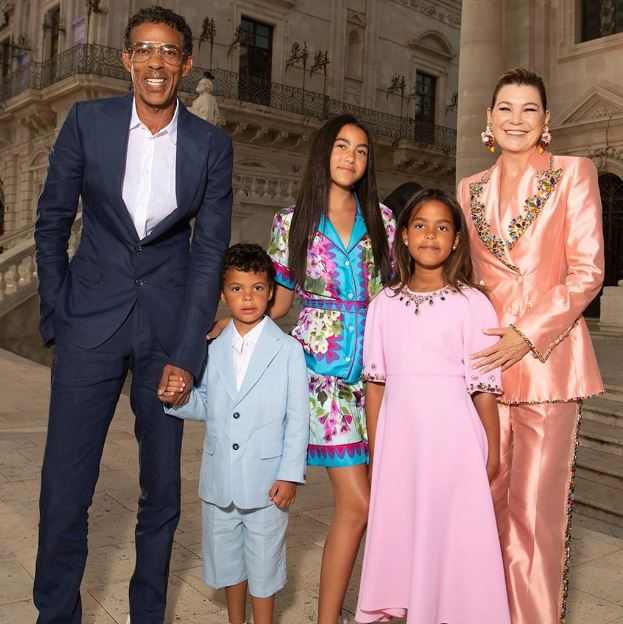 During her pregnancy with Stella, she hid her baby bump on "Grey's Anatomy" with a storyline about her character donating a kidney. Pompeo occasionally shares pictures and videos of her kids on social media, emphasizing her optimistic and proactive approach to parenting despite making mistakes.
She's also vocal about the importance of discussing race and is unafraid to address the topic, highlighting the need for open communication and understanding about racial issues, as seen in her conversation with Jada Pinkett Smith on Red Table Talk in 2018.
Get To Know, Ellen Pompeo's Husband
Chris Ivery, Ellen Pompeo's husband, had a long career as a record producer, although details about his work in the music industry are limited. Notably, he is credited as a writer on Rihanna's song "Cheers (Drink to That)."
Besides his music career, Ivery serves as an executive for Sergio Tacchini, a heritage athletics brand founded by an Italian tennis champion in 1966.
Ellen Pompeo expressed her pride in her husband's career change from music to fashion when he made the transition at the age of 50.
She commended his success, stating that he excelled in his new venture. Ivery frequently shares updates about Sergio Tacchini, a brand endorsed by celebrities like Justin Bieber, on his Instagram account.
Ellen Pompeo's Net Worth and Earnings in 2023
Ellen Pompeo is an American actress with an impressive net worth of $80 million. She gained widespread recognition for her portrayal of Meredith Grey in the popular ABC medical drama series "Grey's Anatomy."
Ellen's role as Meredith made her one of the highest-paid actresses globally. She earns a staggering $20 million annually from the show, comprising a generous salary of $575,000 per episode along with syndication royalties and revenue.
In 2018, Forbes recognized Ellen Pompeo as the third highest-earning female in the entertainment industry and the fifth highest-earning actor overall, with estimated earnings reaching $23.5 million. Her success and earnings in the world of entertainment have made her a prominent figure in the industry.
Salary From Grey's Anatomy
Ellen Pompeo's earnings on "Grey's Anatomy" underwent significant increases through negotiations. Initially earning $300,000 per episode for seasons 11 and 12 (around $7.5 million annually), and $350,000 per episode for seasons 13 and 14 (approximately $8.7 million yearly), she had no backend equity points.
After season 14, Pompeo sought negotiating advice from the show's creator, Shonda Rhimes, who advised her to determine her worth and ask for it. The negotiations resulted in a substantial raise to $575,000 per episode, totaling $14.4 million for the season. Additionally, she secured two backend percentage points from syndication profits, adding $6-7 million annually.
Starting from season 15, Ellen's earnings surpassed $20 million per year. Her new contract also granted her producer credit for future "Grey's" spinoffs and pilot commitments for her production company. In season 19, she reduced her on-screen role but continued as an executive producer and voiceover artist for the show.
Has A Sister, Maureen Pompeo
Ellen Pompeo, the youngest of six siblings, including Maureen Pompeo, maintains a strong bond with her older brothers and sisters, all of whom are at least 8 years her senior.
The Pompeo family cherishes their closeness, frequently gathering for family dinners and special occasions.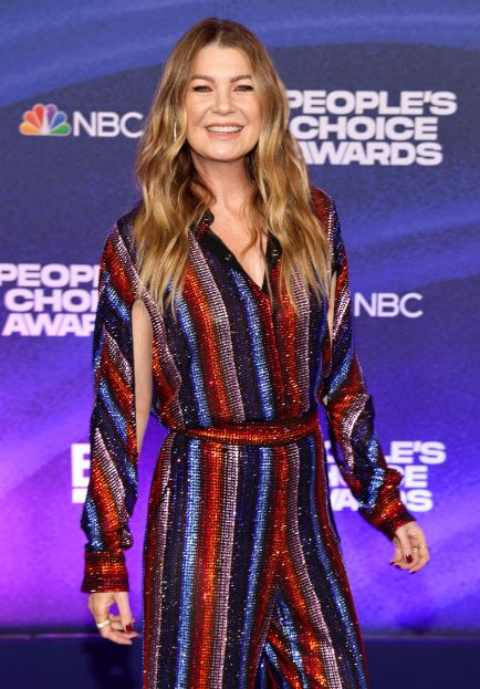 Maureen, in particular, is a regular presence in Ellen's Instagram posts and stories, reflecting their tight-knit relationship and shared moments of joy and connection.
Both Parents Are Dead
Ellen Pompeo was born in Everett, Massachusetts, on November 10, 1969. Her dad came from Gesualdo, Italy, and had a mix of Italian, English, and Irish backgrounds. Her mom was of Irish descent. Ellen was raised in the Catholic faith.
When Ellen was just four years old, her mom accidentally took too much pain medication and passed away. After that, her dad got married again, but he also passed away on September 1, 2012.
Ellen once mentioned in 2006 that losing her mom at such a young age, when she was only 39, made her really value and cherish life.
Visit Glamour Fame For More
-->