Fans Send Well Wishes To Sean "Diddy" Combs As He Takes A Break
Published Mon May 06 2019 By Jessica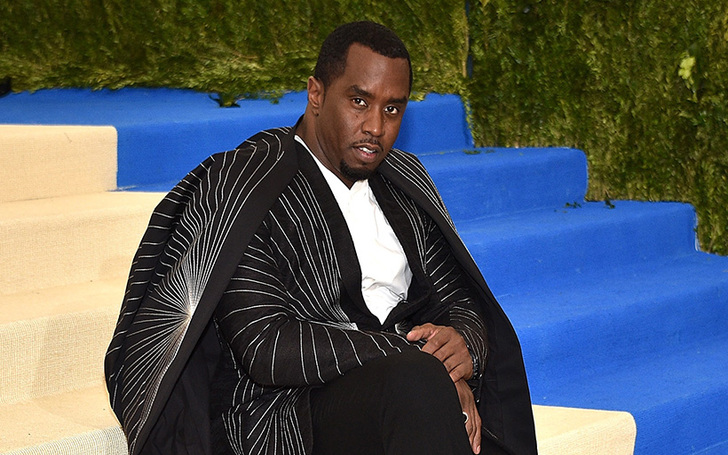 Fans of Diddy in support of the rapper going 'off the grid'.
Rapper Diddy recently took to Instagram to announce the news to his fans that he is taking a break from his normal everyday schedule that involves making music and lots of touring around the world.
The 'I'll Be Missing You' famous artist shared a black and white image that revealed 'OFF THE GRID,' to his fourteen million followers on the photo-sharing platform.
Recommended: Jussie Smollett's 'Empire' Co-Stars Want Him Back On The Show
Diddy, originally known as Sean Combs simply inserted a black heart emoji in the caption section.
Diddy poses with his six children.
SOURCE: Ebony
In response to the post, his followers showcased their full support to the rapper and poured tons of positive comments in the reply section.
Although Diddy didn't mention why he decided to take the hiatus, fans believe he wanted to spend some time with his kids in the wake of the death of their late mother, Kim Porter and his recent split from former girlfriend, Cassie Ventura.
One of his fans wrote: "You deserve it. Protect and preserve."
Whilst another one added: "Baby, you have been rocking for a long time. Take a well-deserved break. You've been through a lot and there's more to come. You have teenage daughters. LOL. God bless you and your family. Always a fan"
A third one commented: "Yes, take care of you."
As another fan said: "you're entitled to rest. You're doing an amazing job with your girls."
Don't miss: Madonna's Emotional Speech At GLAAD Awards
The recent post comes just a week later Diddy shared an adorable image with all of his children including his half-son from Porter; Quincy, 27.
The rapper also took part in the recent edition of ESSENCE magazine, where he opened up about the upbringing of all of his children.
Diddy also shared the last few emotional days of his life with Porter, telling: "She was unforgettable. That day turned my world upside down. Three days before she passed, she wasn't feeling well."
He added: "She had the flu, and she sent the kids over to my house so they wouldn't get sick," Diddy said to ESSENCE. "One night I was checking on her, and she was like, 'Puffy, take care of my babies.' She actually said that to me before she died."
Also see: Miley Cyrus Calls to 'Free Britney!' Spears at Memphis Concert
Diddy is a father to six children including Quincy, Justin Dior Combs, 25, Christian Casey Combs, 21, Jessie James Combs, 12, D'Lila Star Combs, 12, and Chance Combs, 13.
-->