Fantastic Four Likely To Appear In The MCU Before X-Men
Published Tue Apr 23 2019 By David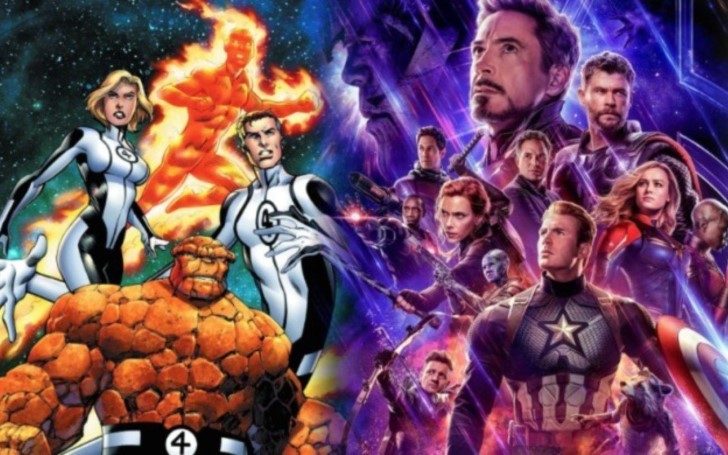 These Marvel characters previously owned by Fox is more likely to appear in the MCU than X-men.
Despite the completion of Disney/Fox's deal, Marvel is yet to announce a piece of promising news regarding its newly adopted superheroes. Marvel has slightly confirmed that former Fox's heroes won't be making their appearance into the MCU anytime soon. But according to recent reports, should the idea be given a white flag, then it will be the Fantastic Four who will be brought first into the franchise; and that's even before the famous mutant group, the X-men.
Dr. Reed and the family has already been rebooted more than once in live-action. The most recent rendition of the characters was a complete failure as Josh Trank's 2015 movie starring Miles Teller, Michael B. Jordan, Kate Mara, and Jamie Bell was equally panned by critics and fans as well. Consequently, it was also the last time Hollywood saw the characters.
Fantastic Four might appear more sooner than X-men in the MCU.

SOURCE: Comic Now
Marvel Comics has recently launched a new line of Fantastic Four books. It's far from telling if that's a sign that they are going to get the live adaptation, but we also cannot miss the fact that Marvel Comics often coincide with what's coming in movies.
Also Read: RDJ Says Last 8 Minutes Of Avengers: Endgame Are The Best In Entire MCU
Meanwhile, the X-Men still have one more movie to give to the fans, this time in the shape of Dark Phoenix. Speaking of which, New Mutants is also another upcoming release from the world of X-men, though the film will be officially distributed by Walt Disney instead of 20th Century Fox.
The Marvel Cinematic Universe would run into conflict if it were to attempt to create a unique, rebooted X-Men pocket in its universe while other films are using the same characters.
Recommended: SPOILERS ALERT - One Fan Apparently Knows Everything About 'Avengers: Endgame'
Over the course of cinematic history, The Fantastic Four have lost its charm among the comic goers. On the other hand, the X-Men are still favorites thanks to its relation with well-renowned actors such as Hugh Jackman, Patrick Stewart, James McAvoy, and more stars who played their respective parts in iconic fashion. Disney will have to let the X-Men sit quietly for some time before trying to reinstate Professor X's students to the audiences through the Marvel Cinematic Universe.
Watch the red carpet of Avengers: Endgame premiere at Los Angeles Theater.
This all means, the Fantastic Four can fit easily into the MCU whenever Marvel Studios president Kevin Feige decides he wants to film the characters.
Still, the helmsmen of Avengers: Endgame insist they could not have used any of the Fox characters in their upcoming movie, whatsoever. "It would not have been," Avengers: Endgame co-director Joe Russo explained to ComicBook.com when asked if it would have been possible to shoot one or two scenes of the characters. "That deal didn't actually officially close until a week and a half ago. It would not have been logistically possible."
Recommended: Marvel Could Introduce A Body Positive Superhero Into The MCU
However, Joe Russo also said, "We'll get to Secret Wars one day."
"We will get there," so added the youngest brother, Anthony Russo.
-->